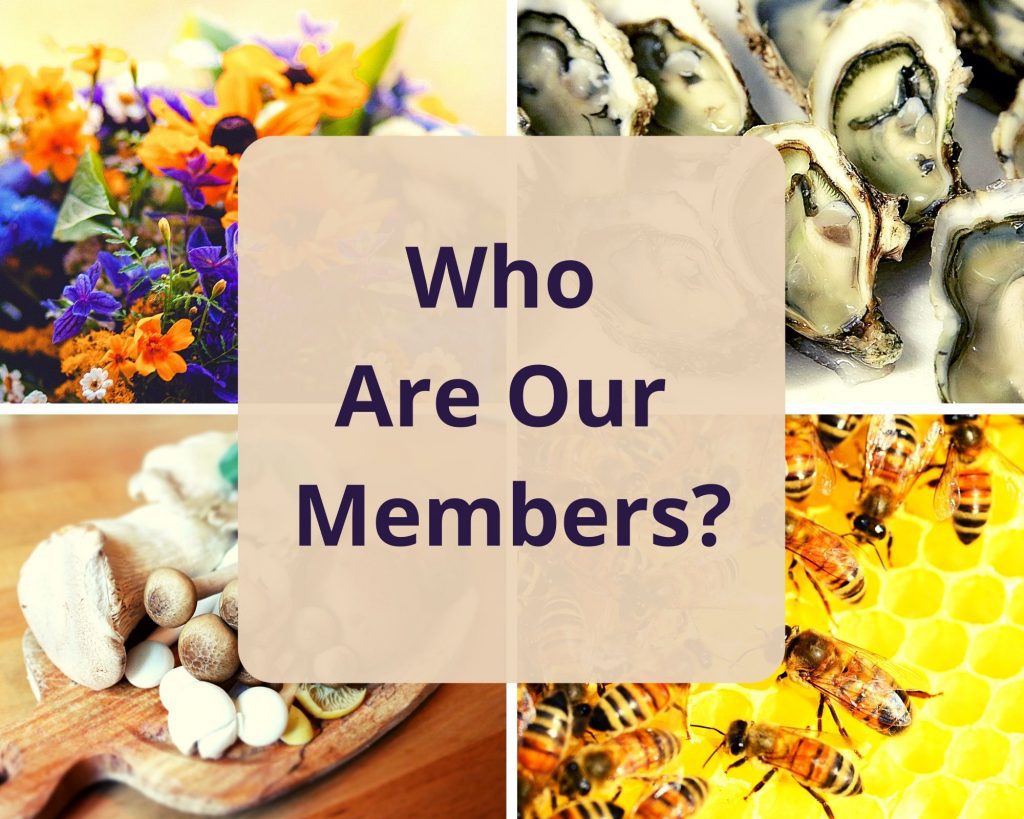 Membership with Farm-to-Consumer Legal Defense Fund (FTCLDF) is open to those throughout the United States and its territories that engage in or support non-toxic sustainable farming/gardening/homesteading practices. While we provide legal representation and work to change policy on behalf of member farms and food producers, it is vital to have membership from the broader community concerned with creating a more fair food policy. Membership dues help support others in the community facing government overreach, legal challenges, and agency investigations. Membership also supports the work of FTCLDF in changing policy that serves independent food producers. As a non-profit organization, this broader support is so important in keeping member rates affordable.
In addition, membership provides these benefits:
Toll-free 24/7 emergency hotline in case of a surprise visit
Unlimited legal consultations after the first 6 months
Possible representation in court
Invites to attend live members-only webinars
Support for legislative efforts
Members' only resources, including articles, videos and recorded webinars
And more!
Annual membership fees are $125 for Farmers and Artisans, $50 for Consumers, $75 for homesteaders, and a minimum of $250 for Affiliates.
We help our members navigate the legalities of selling food and food products directly to their customers. FTCLDF is committed to helping all of our members nationwide pursue their dreams, from selling nutrient-dense foods off the small family farm, to keeping backyard chickens and a front yard garden, to marketing homemade ferments.
See below for an incomplete list of who makes up our members. Hint: they aren't just raw milk producers! If you can think of it, our members farm, grow, or raise it.
FARMERS
Aquaculture farmers
Beekeepers
Dairy farmers (from raw to pasteurized to cows' milk to donkey dairy)
Flower growers
Chemical-free grain, corn, and soybean farmers
Livestock farmers (nuisance complaints from neighbors about livestock guardian dogs have risen dramatically)
Maple syrup producers
Mushroom growers
Vegetable and fruit farmers
Snail farmers
CONSUMERS
Consumers who own businesses like Serenity Kids, a natural baby food company that sources from small farms and donates some of the proceeds to us
Consumers of local, sustainably grown food interested in supporting independent farms and their communities. This includes consumers whose farmers have used our services and joined to strengthen their access
Consumers who purchase cottage food or artisanal food products as described below
Customers who buy directly off of their local farms
Farmers market customers
Health Practitioners
Those who want to buy more from their local producers but struggle to find sources
ARTISAN FOOD PRODUCERS
Bakers
Bone broth makers
Butchers
Café owners
Charcuteries
Cheese makers
Fermenters
Herbalists
Kombucha brewers
Juicers
Makers of edible skincare
Pasta makers
Soap makers
Tea makers
Wine makers
Yogurt makers
HOMESTEADERS
Backyard chicken keepers
Canners
Fiber sheep keepers
Gardeners, including those who have fought zoning ordinances to keep frontyard gardens
Meat rabbit keepers
Mini goat keepers
AFFILIATES
Buyers clubs
Community supported agriculture (CSA) groups
Farmers markets
Farmers co-ops
Food co-ops
Sustainable agriculture non-profits
For more details on membership types, benefits, and the kinds of challenges facing each, read What Type of FTCLDF Member Are You?
Want to join our membership ranks today? You're in luck: we have a membership drive going on right now through March 15, 2022 with special offers, extras, discounts and a prize drawing!
YOUR FUND AT WORK
Services provided by FTCLDF go beyond legal representation for members in court cases.
Educational and policy work also provide an avenue for FTCLDF to build grassroots activism to create the most favorable regulatory climate possible. In addition to advising on bill language, FTCLDF supports favorable legislation via action alerts and social media outreach.
You can protect access to real foods from small farms by becoming a member or donating today.