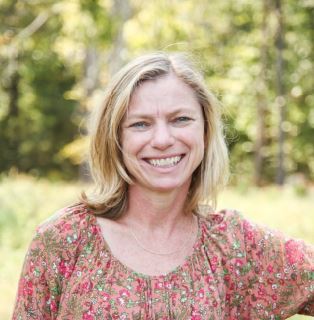 Alexia Kulwiec, Esq. – Executive Director
Alexia is our Executive Director. She resides in Madison, Wisconsin and is a licensed attorney in both Illinois and Wisconsin. Alexia has practiced law for over twenty years, has extensive litigation experience and experience in leading and managing attorneys. Alexia also has an appointment at the University of Wisconsin-Madison, where she has studied domestic fair trade on mid-sized farms, published and presented on farm labor issues, and teaches in the area of labor and employment law. This experience has inspired her interest in agriculture and the U.S. food system, triggering an interest in promoting smaller scale and sustainable farming. Alexia is published in several legal journals including an analysis of Poultry Growers as Employees in the Labor Law Journal. She has served on the Madison food policy council, and been active with other food and agriculture related organizations. She holds an advanced law degree in Food and Agricultural Law, a J.D. from the Chicago-Kent College of Law, and a B.A. in Economics from the University of Notre Dame.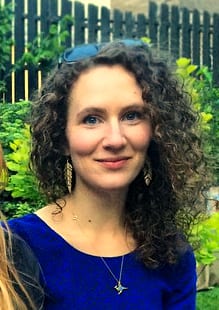 Amelia Martin – Outreach & Communications Coordinator
Amelia serves as Outreach and Communications Coordinator and has been working with FTCLDF since 2012. At West Virginia University, she earned her undergraduate degree in English with a minor in French and an English master's degree in Professional Writing & Editing. She loves having a role in the food freedom movement working with FTCLDF. Amelia is also an aspiring homesteader and a Weston A. Price Foundation Chapter Leader. In her free time, she enjoys gardening, volunteering on local farms, hiking with her husband and dog, fermenting dairy and vegetables, tending her growing flock of poultry, and reading about traditional food and farming.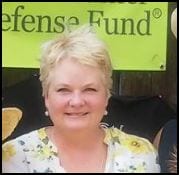 Marti Secondine – Member Services and Finance Director
Marti is from Kansas and works in the areas of accounting, member services and administrative support. She enjoys traveling, sewing, knitting and cooking from scratch with locally grown foods. She also grows a few vegetables at home. Her biggest joy is doing activities with her grandchildren and other young ones in the family sharing how to cook, grow and tend living things, and to be honorable and courageous individuals.
Christine Dzujna – Legal Services and Policy Manager
Christine resides in Stamford, CT and is a paralegal and certified compliance professional. After working in law firm and corporate settings for years, Christine obtained a master's degree in Food Studies at NYU, which has allowed her to employ her legal skills and background in support of efforts to transform the food system and support the U.S. farming industry. As a legal services specialist, she is gratified to be assisting FTCLDF members with their contract and other legal needs. Christine sits on the Board of Ethics for the City of Stamford, is Secretary of the Culinary Historians of New York City, and provides research and policy support to the food policy team of the United Way of Western CT. In her free time, she enjoys cooking, gardening, long walks with her dog, and travelling with her partner.
Suzanne Sisk – Communications and Marketing Specialist
Suzanne serves as Communications and Marketing Specialist from her home in middle Tennessee. She joined FTCLDF in 2021 after more than 20 years as Vice President of an ecological consulting firm. Suzanne ran her own diversified small farm for 10 years and appreciates the hard work and reward of running a direct-to-consumer farming operation. She is a graduate of Auburn University and the University of Montana. Her varied career has also included stints as a Montana ranch hand and an ag newspaper editor. Suzanne is dedicated to greater access to healthy, local foods and has served on boards for community agriculture organizations. In her free time, she enjoys gardening, caring for livestock, cooking, traveling, and spending time with her family.
Beth Esposito – Legal Consultant
Beth received her law degree from the University of Louisville and has experience in family law and compliance. With FTCLDF she's combined her legal background with her passion for cleaner, more holistic living. As a military spouse, Beth moves frequently and enjoys locating the local farmers' markets, herd shares, artisans, and farmers available in new areas. During her searches she has seen the growing need for these producers—believing consumers should be able to purchase food that is best for their families with limited government involvement. She has also become more aware of the difficulties small-scale farmers face, and has a desire to help them navigate the complex rules and regulations that can exist in agriculture. In her free time, Beth enjoys learning about regenerative agriculture and functional medicine, gardening, crafting, playing tennis, watching football (Go Vols! and Who Dey!) and spending time with her family.
Isaiah Slate – Accounting and Membership Clerk
Isaiah is from Kansas and works in the areas of accounting and membership services. Isaiah is pursuing a Bachelor of Business Administration in Accounting from Wichita State University. He enjoys powerlifting, making music, and cooking Lebanese cuisine.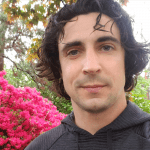 Nicholas Williams – Law Clerk
Nicholas is a second-year student at the University of Pittsburgh School of Law. Before law school, Nicholas lived in New York, where he graduated from NYU and worked as a paralegal, and in San Francisco, where he was stationed with the U.S. Coast Guard. His interest in food systems is deeply rooted in his experience as a food service worker and mediocre gardener in the places he has called home. He is inspired to connect people with more and better options for nourishing their families and to equip farmers and other food suppliers with more agency in deciding what they grow and how their bounties are shared. He is thrilled to be working with Farm-to-Consumer and is particularly interested in enhancing agrobiodiversity and soil quality.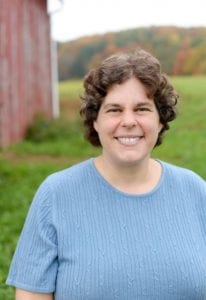 Judith McGeary, Esq. – Advisor
Judith is an attorney, activist, and sustainable farmer. After earning her Bachelors of Science from Stanford University and her law degree with high honors from the University of Texas at Austin, she clerked for a Federal Appeals Court and went on to private law practice. During that time, she became a passionate advocate of sustainable agriculture, and she and her husband established their own livestock farm. After seeing how government regulations benefit industrial agriculture at the expense of family farms, she founded the Farm and Ranch Freedom Alliance to promote common-sense policies for local, diversified agricultural systems. Judith has been profiled in the Texas Observer, Edible Austin and Edible Houston, appears in the documentary Farmageddon, and has been interviewed on numerous radio shows across the country. Judith is an advisor to the Farm-to-Consumer Legal Defense Fund, has served for several years as the Vice Chair of the USDA Secretary's Advisory Committee on Animal Health, and is also active with Texas Organic Farmers and Gardeners Association and the Weston A. Price Foundation.