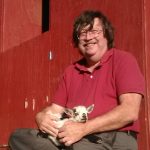 Peter Ruddock – President
Peter Ruddock is an advocate for sustainable food and all things that strengthen local food economies. He believes that when we make food choices, we must employ a triple bottom line: choosing food that is good for the Earth, good for all of those who work to bring it to us, and good for our health when we eat it.
Over the years, Peter has honed his advocacy by volunteering and working for numerous organizations whose missions complement his own, including Slow Food and Slow Money, the Ecological Farming Association and the California Food Policy Council. Most recently, he worked as the Policy Director of the COOK Alliance, advocating for policy change which would support homemade food businesses and make them more widely legal.
Early in 2022, Peter created Resilient Foodsheds, an organization which acts as a clearinghouse for food policy for small food and farm businesses. With it, he creates programs which educate entrepreneurs on how to work within the law while being sustainable, and which advocate for policy change to create a more resilient, equitable and inclusive food system.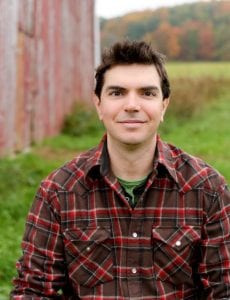 Joe Ramagli – Vice President
Joe Ramagli is an experienced farmer, having run a small-scale raw dairy committed to organic and local feeds, holistic animal husbandry, rotational grazing, and regenerative farm practices. He now uses that experience to help guide new farmers as they begin their farming journey.
Joe is a lifelong public interest advocate and activist who has dedicated most of his professional life to social and environmental justice. While living in Fort Collins, Colorado, Joe worked as an adjunct professor of World Philosophy at CSU, a DOD of the Center for Justice Peace and Environment, and campaign manager of a successful campaign for Colorado House of Representatives District 52. During that time, he also engaged in international development and conservation work in both Nepal and Thailand. In the interest of becoming a more effective public advocate, Joe attended the only fully public-interest law school in the country, CUNY School of Law in Queens, New York. While there, Joe did outreach and pro-bono legal work for the Immigration and Refugee Rights Clinic where he represented individual clients and did Know-Your-Rights trainings within the NYC Muslim community. Having lived in many parts of the country in urban, suburban, and rural communities, Joe has an appreciation for people from all walks of life.
Joe lives with his wife and their two children on five acres outside of Eugene, Oregon. They live a blessed life eating local organic food, playing outdoors, and watching a flock of wild turkeys wander around their property as if they own the place.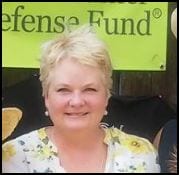 Marti Secondine – Treasurer
Marti is from Wichita, Kansas. Marti earned an undergraduate degree in accounting and a graduate degree from Wichita State University. Her professional experience has focused on budgeting, reporting, forecasts, operations and capital analysis, and new program development in both for-profit and not-for-profit organizations.
Marti is the mother of three children and has four grandchildren. Her hobbies include knitting, sewing, gardening, and dreaming up and doing projects with the grandkids.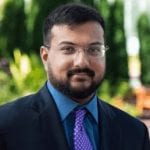 Mahesha Subbaraman, Esq. – Secretary
Born and raised in Minnesota, Mahesha Subbaraman is a graduate of Amherst College and the University of Minnesota Law School. As an appellate attorney, he has represented clients in state and federal courts on a variety of ground-breaking legal matters. Before founding the law firm of Subbaraman PLLC, Mahesha served as an associate at the Minneapolis, Minnesota office of Robins Kaplan L.L.P. and as a staff attorney at the Arlington, Virginia headquarters of the non-profit Institute for Justice. Mahesha is dedicated to providing clients from all walks of life with effective appellate representation. His law firm has litigated cutting-edge legal issues in the areas of constitutional law, civil forfeiture law, business law, and immigration law. Subbaraman PLLC also provides pro bono appellate services to nonprofit organizations and individuals who otherwise cannot afford appellate counsel. He is delighted to bring his experience to the Board of the Farm-to-Consumer Legal Defense Fund and to help increase access to foods from small sustainable farmers.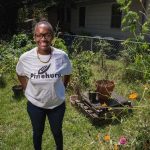 April Jones
April Jones is the founder of the Pinehurst Farmers Market located in downtown Columbia, South Carolina in the Pinehurst neighborhood. April advocates for her community as part of the food justice and food sovereignty movement. She is passionate about community, gardens, and farmers markets. She is a homesteader, writer, public speaker, blogger, recipe developer, book reviewer and more. She contributes content to her blog Frolicking Americana, Columbia Living Magazine and to state newspapers and national magazines, including Mother Earth News, Country Lore, The Natural Farmer, Grit, and Ark Republic. April is an Ecoparent Magazine Emerging Leader in food and agriculture nominee and writes for the Farmers Market Coalition. Connect with April at Pinehurst Community Action and at Pinehurst Farmers Market.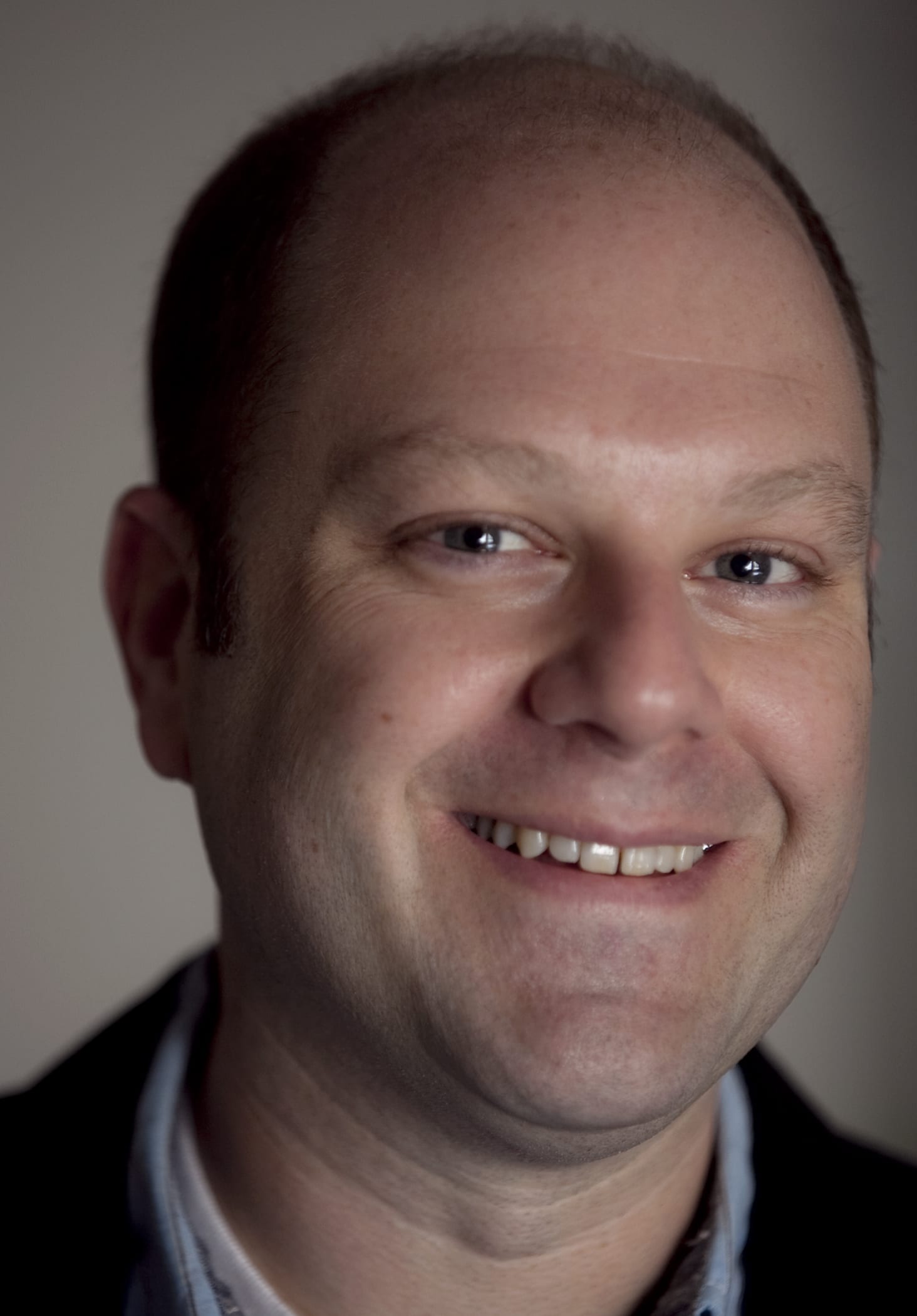 Baylen Linnekin, Esq. 
Baylen J. Linnekin is a food lawyer, author, columnist, expert, consultant, adjunct professor of law, and scholar. He is the author of Biting the Hands That Feed Us: How Fewer, Smarter Laws Would Make Our Food System More Sustainable (Island Press, 2016), which reveals how regulations often proscribe sustainable food practices.
Baylen has served as an expert in an ongoing federal skim-milk labeling case, has lectured to visiting Chinese food-safety regulators, and has taught the Food Law & Policy Seminar at George Mason University Law School for several years. He has spoken at Harvard Law School, Yale Law School, and dozens of other top law schools, and at think tanks such as the Urban Institute and Heritage Foundation. He is a founding board member of the Academy of Food Law & Policy.
Baylen's writing has been published by the Boston Globe, N.Y. Post, Des Moines Register, Reason, Huffington Post, Wisconsin Law Review, Hastings Constitutional Law Quarterly, and elsewhere. He has appeared on NPR, MSNBC, Fox Business, BBC Radio, and dozens of other radio and TV programs. He earned an LL.M. in agricultural and food law from the University of Arkansas Law School and a J.D. from Washington College of Law. He is a new resident of Seattle.