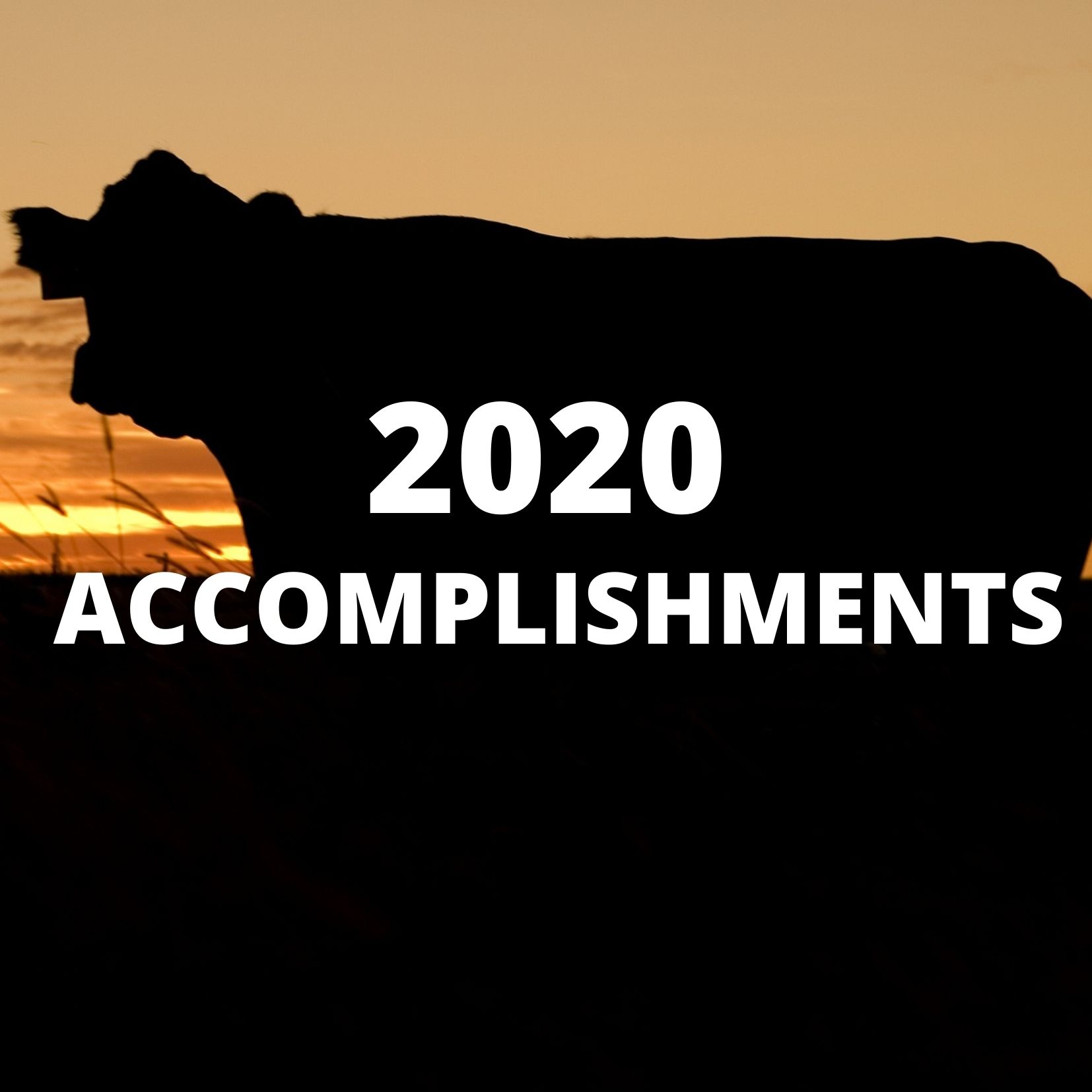 2020 has certainly been a challenging year for all, yet Farm-to-Consumer Legal Defense Fund (FTCLDF) continues to strengthen its services and impact. We would like to celebrate with you some of the many achievements we have made in the food freedom movement. It gives us great joy to continue to be involved in this movement and to fight for farmers, artisanal producers, homesteaders, and consumers across the country. Even though 2020 brought us one surprise after another, our members needed as much help as ever and our work never slowed.
FTCLDF was founded on the simple principle that all Americans should be able to access the food of their choice from the producers of their choice. We continue to address the many barriers and struggles our members face including zoning restrictions, unfair government employees, roadblocks to feeding their communities, rights to sell and access raw milk, and food rights legislation. We work tirelessly every day to address these issues and to make it easier for our members to produce and obtain the foods of their choice.
Below are several highlights of which we are especially proud.
Member Needs
Requests for legal consults and milk and meat share agreements are all up from last year, with FTCLDF interacting with nearly 3,000 members, donors, and stakeholders. This includes defending members in litigation regarding use of livestock guard dogs, farm inspections, agency confiscation of products, attempts to close member's business, alleged land use and zoning violations, and issues with commercial kitchen licenses and hoop houses. We continue to work with members on production of raw milk and meat, including preparation of numerous herdshare and meat-share agreements.
Increased Access
In the spring, we provided resources and advice to members dealing with the realities of COVID-19 on their farm businesses, and surveyed our membership concerning priorities. We improved services and resources, including adding members only webinars and welcoming our new Board member and skilled attorney Mahesha Subbaraman. Webinars included stellar presentations from Charlotte Smith on marketing, Mike Fisher on poultry processing, and Peg Coleman on the safety of raw butter. We also updated our website to make it more user friendly and attractive for visitors and will be adding new content soon.
Ban on Raw Butter
We continue to litigate the FDA's interstate ban on the sale of raw butter. FTCLDF attorneys have been working on convincing the court that the FDA's conduct was unlawful, and we hope to have a decision in the first quarter of 2021.
PRIME Act
We continue to push for passage of the Processing Revival and Intrastate Meat Exemption Act (PRIME Act) to allow increased use of custom slaughter facilities. We have been working with legislators and advocating for this legislation for years, but now it is gaining significant traction due to COVID-19 and the difficulty in obtaining the timely slaughter and processing of meat by USDA slaughterhouses across the country.
Action Alerts
We sent nearly 20 action alerts to our readers, members, and nonmembers, alerting them to timely, legislative matters with easy steps for taking action. We also helped defeat two Kansas bills that would have restricted or banned the sale of raw milk in the state. Members and the FTCLDF made a strong showing despite the difficulty in getting to these hearings.
Collaboration
We love it when we can gather with our food freedom community. This year, before COVID-19, we were able to exhibit at a couple conferences across the country, sharing the important work we do.
We also co-hosted a fantastic in-person fundraiser with Slow Food in the Tetons in Jackson, Wyoming in October. At the event, titled "Wyoming Food Policy and the Future of Food," Wyoming Representatives Tyler Lindholm, Mike Yin, and Jim Roscoe; and Senators Mike Gierau and Dan Dockstader spoke about the Wyoming Food Freedom Act and were presented food freedom awards.
Member Moments
Helping members is at the core of our mission. Below are a few stories that highlight our dedication.
See what members say about our work.
Thank You
FTCLDF is a true grassroots organization with most funding coming from membership fees and individual donations.
Throughout our first 13 years, we have defended the rights and freedoms of farmers, homesteaders, artisans, and consumers to grow, obtain, share, exchange, and sell nutrient-dense, local, sustainable, and artisanal food.
We would not have made it this far if it weren't for those of you who: join and renew your memberships; donate funds, food, or time; read and share our posts; like us on Facebook; follow us on Instagram; and host events for us. We thank you for supporting our work and hope you will continue to do so in 2021 and throughout our second decade of protecting food choice.
Now is the time: consumers and government alike have learned this year that the industrial food system is extremely vulnerable. Your donation ensures that FTCLDF members receive the legal representation they need but also supports efforts to pivot to a more sustainable food system that helps small farmers, ranchers, artisan producers, and their consumers.
YOUR FUND AT WORK
Services provided by FTCLDF go beyond legal representation for members in court cases.
Educational and policy work also provide an avenue for FTCLDF to build grassroots activism to create the most favorable regulatory climate possible. In addition to advising on bill language, FTCLDF supports favorable legislation via action alerts and social media outreach.
You can protect access to real foods from small farms by becoming a member or donating today.