Elizabeth Gamsky Rich, Esq. – Executive Director

Elizabeth Rich is a Wisconsin attorney who has practiced in the areas of environmental, land use and regulatory law for over 30 years. She works for clients who challenge the government. She has lived on a 40-acre farm since 1995 and raises goats for dairy products and chickens for meat and eggs. Over the years she's kept dairy cows, pigs, ducks, turkeys, guineas, rabbits and geese in addition to a large garden and fruit production. Elizabeth's goal is to produce as much of her own food as possible, as her 25 years of experience with the governmental agencies charged with protection of our food supply has led her to the conclusion that she is not protected.
In her role as an attorney for FTCLDF, Elizabeth advocates for small farmers, homesteaders and artisan food producers. She advises clients on regulatory compliance for food production, processing and labeling; and represents them in governmental licensing disputes, administrative orders, recalls, and enforcement actions. She has been successful in obtaining acquittals for clients charged criminally for violating food licensing, production and handling laws; in negotiating removal of unfair conditions from food licenses; and in jurisdictional challenges at the local, state and federal levels.
Elizabeth's many years of experience in counseling clients in estate planning, succession planning, business, and real estate are now focused on helping members of FTCLDF. In addition to advising members in those areas, Elizabeth is a frequent speaker on various legal topics, including farm estate and succession planning, liability issues for farmers, and farm business models.
Judith McGeary, Esq.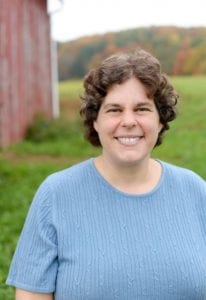 Judith McGeary is an attorney, activist, and sustainable farmer. After earning her Bachelors of Science from Stanford University and her law degree with high honors from the University of Texas at Austin, she clerked for a Federal Appeals Court and went on to private law practice. During that time, she became a passionate advocate of sustainable agriculture, and she and her husband established their own livestock farm. After seeing how government regulations benefit industrial agriculture at the expense of family farms, she founded the Farm and Ranch Freedom Alliance to promote common-sense policies for local, diversified agricultural systems. Judith has been profiled in the Texas Observer, Edible Austin and Edible Houston, appears in the documentary Farmageddon, and has been interviewed on numerous radio shows across the country. Judith is on the Board of the Farm-to-Consumer Legal Defense Fund, has served for several years as the Vice Chair of the USDA Secretary's Advisory Committee on Animal Health, and is also active with Texas Organic Farmers and Gardeners Association and the Weston A. Price Foundation.
Susan Israel, Esq.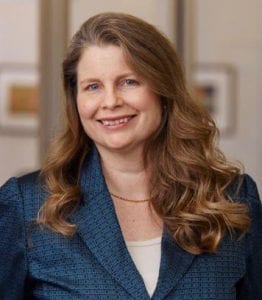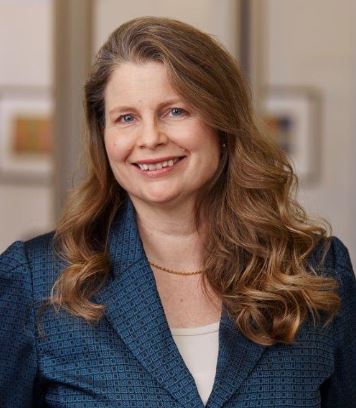 Suzy Israel is a solo practitioner in Redlands, California. She helps small farmers and homesteaders navigate myriad regulations, and defends them against government intrusion. Prior to her work with FTCLDF, Suzy spent fifteen years as a deputy public defender, protecting the accused from the government.
Brandy McAllister, Esq.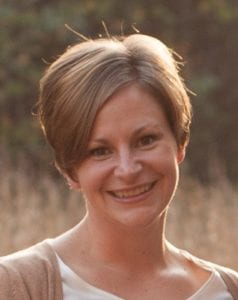 Brandy McAllister is an attorney in Arkansas with a legal background in government litigation as well as policy work. In addition to being an Arkansas licensed attorney, Brandy is also the WAPF chapter leader for Little Rock and in 2013 she worked with the Weston A. Price Foundation to help legalize the sale of raw milk in Arkansas. Brandy has a B.A. in marketing from Mt. Mercy University in Iowa and a J.D. with high honors from William H. Bowen School of Law in Little Rock, Arkansas.
Julie Gerard, Esq.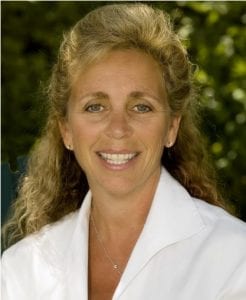 Julie is an attorney from southern California who has been fighting for justice for over thirty years. When she is not working on food freedom in America, she is tending to her large organic garden and farm stand, raising chickens, playing with her dogs, kayaking, weaving, fermenting, traveling, and hanging out with her goat-loving friends. Along with her dedicated husband, she has raised three great boys and has recently been blessed with a farm-loving granddaughter who Julie is teaching to love and respect this beautiful earth and all its bounty.
Interested in Helping?
We are constantly seeking low/pro bono legal assistance in helping to secure food freedom for members and consumers across the country.
Providing legal services for the FTCLDF is an exciting opportunity to join a dynamic nonprofit organization, making real and lasting change in how small farmers are able to conduct their operations. Attorneys working with the FTCLDF help members protect their rights to sell nutrient-dense foods from small family farms, keep backyard chickens, market homemade ferments, and more. If you are an attorney and would like to learn more, please contact Katherine Ghantous at kat@farmtoconsumer.org.
Providing free legal services to our members and removing legal barriers for people trying to raise food for themselves are two of our top priorities. We would not be able to do that without your help!