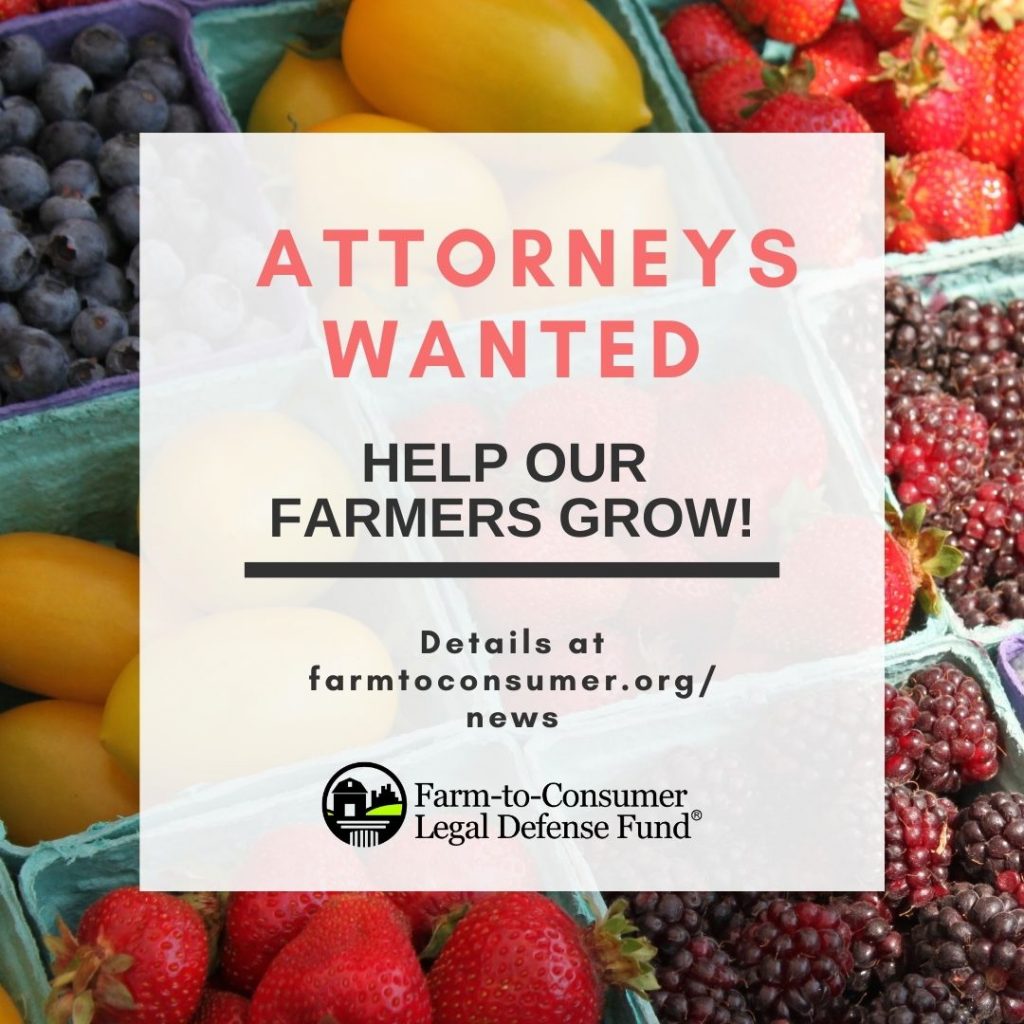 Counsel wanted at Farm-to-Consumer Legal Defense Fund (FTCLDF).
FTCLDF protects, defends, and broadens the rights and viability of independent farmers, artisanal food producers and their consumers. FTCLDF services are needed more than ever as the call for locally grown food increases and the ability of small and independent farmers to meet this demand continues to be stifled by burdensome and expensive regulatory requirements. For just $125 a year, FTCLDF provides legal assistance to farmer and food producer members in finding ways to sell fresh wholesome food directly to their consumers.
To meet this increasing demand, we seek more attorneys to join this effort. FTCLDF has an ongoing need for attorneys willing to work at reduced rates to:
counsel small farmers,
help farmers overcome legal obstacles for direct commerce, and
represent farmers and producers in agency proceedings and litigation.
FTCLDF is also looking for pro bono attorneys to review simple agreements or shorter work assignments on behalf of small farmers and food producers.
If you're an attorney who'd like to work from wherever you are while improving the local food system, please visit the FTCLDF website HERE.
Or you can email me directly at [email protected]
Thank you for your interest in supporting local food.
Alexia Kulwiec
Executive Director
J.D., L.L.M
YOUR FUND AT WORK
Services provided by FTCLDF go beyond legal representation for members in court cases.
Educational and policy work also provide an avenue for FTCLDF to build grassroots activism to create the most favorable regulatory climate possible. In addition to advising on bill language, FTCLDF supports favorable legislation via action alerts and social media outreach.
You can protect access to real foods from small farms by becoming a member or donating today.