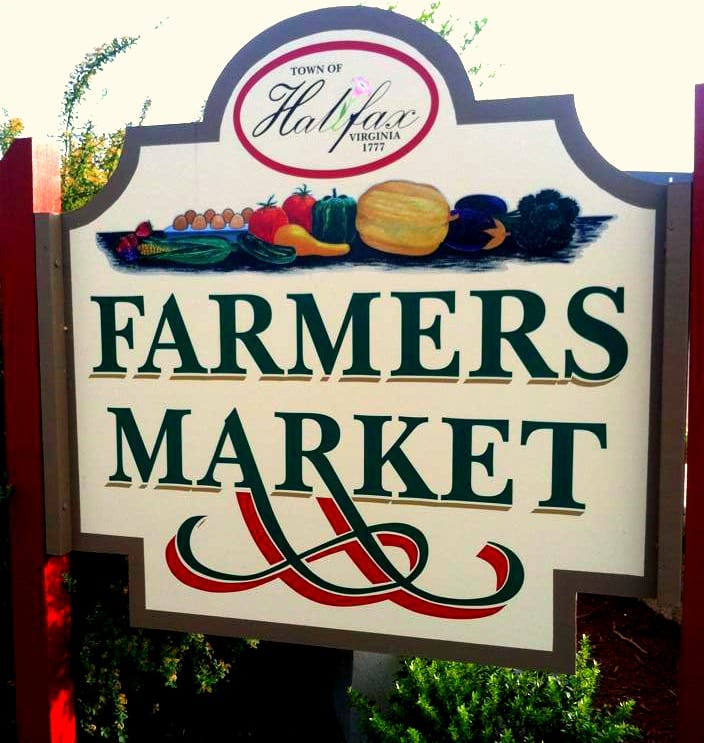 Photo Credit: Great Oak Farm, LLC
Vendors in Virginia who are preparing food on site for sale or sample at farmers markets in the state are now being required to obtain a temporary food vendor permit from the Virginia Department of Health. Our reports are that county health inspectors who have been inspecting restaurants will now be inspecting vendors at farmers markets instead. Halifax County farmer Don Wright posted the following about this development. 
Virginia Department of Agriculture Consumer Services (VDACS) is siccing the local health departments upon your local farmers markets to require permits and food sanitation inspections from any vendors selling food items or merely slicing a vegetable and offering as a sample to customers.
It seems that inspecting restaurant facilities has become boring and too troublesome to inspect once a year: now efforts are underway to monitor and target those little farmers and home-based food entrepreneurs.
Never mind that the greatest and most widespread foodborne illness outbreaks occur from large corporate facilities where Federal and State health inspectors are supposedly regularly inspecting the facility. Let's forget about the recent peanut butter plant that killed several people nationally due to gross negligence, disgusting facility upkeep, and that this same facility had Federal and State inspectors who "supposedly" were inspecting it regularly, signing off on reports that it was up to code. Yet somehow with all that "safety", we still had people die as a result of Federal and State health inspections not being performed, and up to this time NO government safety inspectors were held responsible or lost their jobs as a result of the food borne illness fatalities. We should know which inspectors' names were signed on the inspection reports and why these inspectors were not reprimanded.
I don't feel any safer knowing a government inspector has "inspected" anything. As another example, at a large corporate slaughterhouse in California, the USDA inspector was having an affair with the plant foreman. Once the affair was broken off, only then did the inspector reveal the numerous violations and safety standards that included ecoli in the facility, the processing of non-ambulatory cows pushed to the killing floor by forklifts, and the processing of cows with known cancer symptoms. This all ended up in the nation's beef supply, and it took over 6 months to issue the notice and subsequent beef recall. By that time most of the product was consumed. You feel any safer? I don't.
I am not convinced that tasking the local health inspectors to target small vendors at a local market on a Saturday is a boon for safety standards when we all know that restaurant facilities, especially fast food, have much greater food output and a larger potential for food borne illnesses.
Here is where I have an issue with this piss poor decision making:
Most vendors at the farmers market are very small almost micro businesses with very limited revenue. The amount in sales they make each Saturday is typically under $50 if that. What will be the cost of the permit?
The permit required for these vendors participating at the farmers market one day a week would be too onerous and the vendor would receive far greater scrutiny and inspection than your local McDonald's and Burger King restaurants or any food establishment. Each vendor would be required to have advance permission and to purchase a permit to sell any cooked food items or even slice a tomato and give the tomato slice away. So vendors would need a permit to slice a tomato and allow people to try it. AND they would be inspected each and every time they apply for a permit. Folks, if a vendor requests four permits a month for each Saturday, he/she will be inspected four times. The average number of inspections for a restaurant is once a year.
In addition to the added costs of permits and unending inspections, we have now taken the focus of the health department workers from the greatest food borne illness risk and reassigned their focus to a bunch of small farmers and entrepreneurs.
Fire departments, churches and civic leagues fundraising with bake sales and stew sales better watch out. You are next on the list for scrutiny.
This is another example of bureaucrats attempting a solution where no problem exists. There has not been one food borne illness from our local markets. Yet small farmers are now a target. I guess this makes it easier for the inspectors to inspect about 15 to 20 businesses at one location. Oh boy this will look real good on the health worker's weekly inspection report.
Did you know that VDACS currently inspects NO seafood imports that are currently sitting on grocery shelves? Most of the imported seafood is a great risk due to improper cold storage and transport to the United States, and most often much of the seafood that is imported is fed human excrement. Yum.
I think VDACS would better protect its citizens by tasking health inspectors with inspecting the imported seafood, mostly uninspected from known countries that are frequently violating safety standards, that is on grocery store shelves before it starts going into an area of far less risk. From previous discussions with VDACS on that specific topic, they say that they have no jurisdiction, FDA does, and that they only act once a food borne illness is discovered.
So before we allow the health department to start chasing away vendors at the local farmers markets, I think that VDACS owes the people to quantify the number of verifiable incidents of food borne illness outbreaks resulting from Virginia farmers market vendors.
I will be writing another article on the smoke and mirrors with meat processing inspections. Stay tuned.
YOUR FUND AT WORK

Services provided by FTCLDF go beyond providing legal representation for members in court cases.
Educational and Political Action Services also provide an avenue for FTCLDF to build grassroots activism to create the most favorable regulatory climate possible. In addition to advising on bill language, FTCLDF supports favorable legislation via action alerts, social media outreach, and the online petition service.
You can help FTCLDF by becoming a member or donating today.


Anyone wanting to make a contribution to support the work of FTCLDF can make a
donation online
or send a check to:
FTCLDF
8116 Arlington Blvd, # 263
Falls Church, VA 22042
Prefer to make a tax-deductible donation? Donate online at bit.ly/NFG4FTC.
You may also contact us by email at [email protected] or call 703-208-FARM (3276). Thanks for your support.