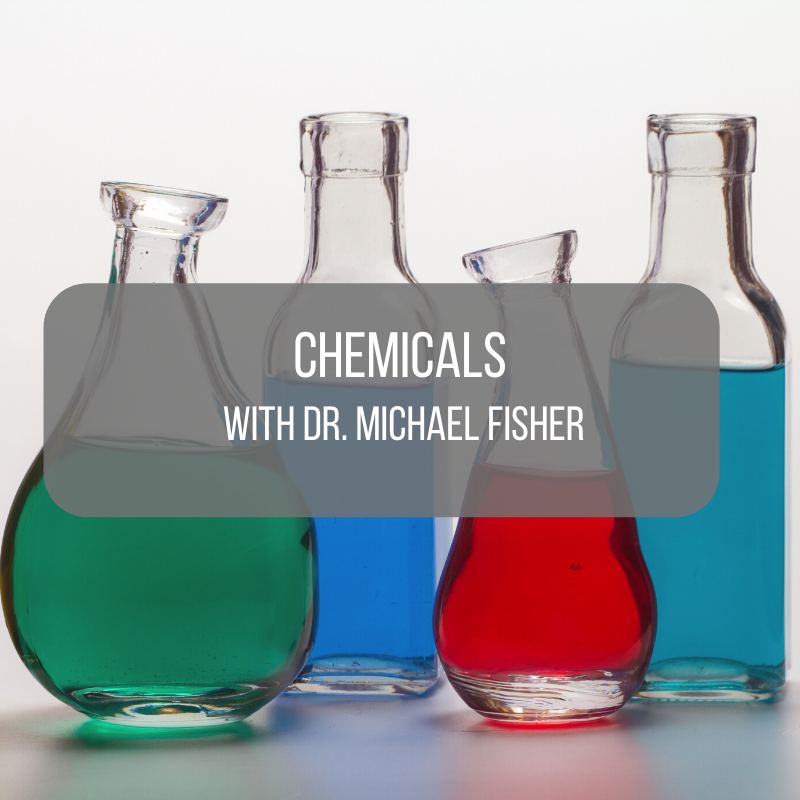 We are pleased that Dr. Michael Fisher has joined the FTCLDF website as a regular contributor. Dr. Fisher is a retired United States Department of Agriculture (USDA) Food Safety and Inspection Services (FSIS) veterinarian, bringing decades of experience enforcing FSIS regulations during the slaughter and processing of animals for which the USDA provides inspection services. Dr. Fisher is thrilled to bring you his expertise and guidance to help you navigate regulatory compliance. His goal is for small, USDA-inspected meat processors to succeed and to understand how to best maintain compliance and reduce regulatory issues.
Chemicals are everywhere. They are in our kitchens, bathrooms, garages, and yes, our food processing establishments. If it is sold in a container, and it is not a meat, food product, or poultry product, it is a chemical. Chemicals used by an establishment, according to 9 Code of Federal Regulations (CFR) 416.4(c), must be (1) safe and effective under the conditions of use; (2) used, handled, and stored in a manner that will not adulterate product or create insanitary conditions; and that (3) documentation substantiating the safety of a chemical's use in a food processing environment must be available to FSIS inspection program employees for review. Therefore, avoiding 9 CFR 416.4(c) noncompliance is easy if you follow a few simple practices.
The Food and Drug Administration (FDA) regulates all chemicals marketed for use as ingredients in food, food processing aids, and food packaging. On the other hand, the Environmental Protection Agency (EPA) regulates chemicals marketed for use in the food processing environment.
Labels
All chemicals must bear a label describing the chemical's safe and effective conditions of use, and the chemical's use, handling, and storage requirements. Sometimes these requirements are established by the regulatory agencies, and sometimes by the manufacturer's marketing preferences.
Company A manufactures a multi-surface cleaner. The FDA does not approve the chemical as an indirect food additive. The label states, "A rinse is required for surfaces in direct contact with food." In other words, the statement describes a condition of use. Failure to rinse the chemical from cutting boards on which meat is cut creates an insanitary condition. However, use of the chemical in toilet rooms is not restricted. Only use chemicals under the conditions identified on the label.
Company B manufactures a residual pesticide licensed by the EPA for application on the exterior of food processing facilities. Any application within a food processing facility creates an insanitary condition.
Company C and Company D manufacture identical 15% solutions of peroxyacetic acid for use as indirect food additives. The FDA requires similar handling and storage instructions on both product labels to ensure product efficacy. Company C markets its product to the vegetable industry. The label describes use in the manufacture of vegetable food items. Company D markets its product to the animal protein industry. The label describes use in the manufacture of meat, poultry, and seafood products. Even though both products are identical, 9 CFR 416.4(c) noncompliance exists if a meat or poultry establishment used Company C's product.
Safety
Documentation substantiating the safety of a chemical's use in a food processing environment comes in several forms.
The most common and useful form is the product label. Chemical containers with missing or illegible labels should be discarded.
All chemical manufacturers are required to provide customers with documentation substantiating the safety of the chemical's use in a food processing environment upon request. Contact customer service.
The FDA issues Food Contact Substance Notifications identifying the intended use of any chemical approved for direct or indirect food contact.
Safety Data Sheets, formerly called Material Safety Data Sheets, are not food safety documents. They are human safety documents required by the Department of Labor to describe the health risk to people handling a chemical, not the safe use of a chemical in the manufacture of human food.
Documentation must be available to FSIS inspection program employees for review. However, the phrase "be available" does not mean "available on demand." If FSIS inspection program employees request to review such documentation, and the establishment operator is unavailable to provide access at the moment, the establishment operator can identify a time later in the day when the documentation will be made available.
As always, if you have a question, please use the Contact Us link and ask.
Did you miss Dr. Fisher's previous posts?
YOUR FUND AT WORK
Services provided by FTCLDF go beyond legal representation for members in court cases.
Educational and policy work also provide an avenue for FTCLDF to build grassroots activism to create the most favorable regulatory climate possible. In addition to advising on bill language, FTCLDF supports favorable legislation via action alerts and social media outreach.
You can protect access to real foods from small farms by becoming a member or donating today.