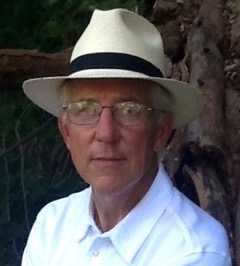 We are pleased to announce that Dr. Michael Fisher joins the FTCLDF website as a monthly contributor. Dr. Fisher is a retired United States Department of Agriculture (USDA) Food Safety and Inspection Services (FSIS) veterinarian, bringing decades of experience enforcing FSIS regulations during the slaughter and processing of animals for which the USDA provides inspection services. Dr. Fisher is thrilled to bring you his expertise and guidance to help you navigate the regulatory compliance. His goal is for small, USDA-inspected meat processors to succeed and to understand how to best maintain compliance and reduce regulatory issues.
Fall 1979. I received the book list for my first semester classes in veterinary college. Top of the list: Dorland's Illustrated Medical Dictionary. That first year, I opened this book more than any other. Regulatory agencies, like medicine, have their own language. Unless you understand that language, you do not know what you are talking about.
The terms and phrases you use when interacting with FSIS matter, and to help that interaction, statutes and regulations define meaning for significant terms and phrases. An important legal principle applies [Lake County v. Rollins, 130 U.S. 662 (1889)]:
"If the words convey a definite meaning which involves no absurdity nor any contradiction of other parts of the instrument, then the meaning, apparent on the face of the instrument, must be accepted, and neither the courts nor the legislature have the right to add to or take from it."
When applied to terms and phrases defined in the Federal Meat Inspection Act (FMIA), Poultry Products Inspection Act (PPIA), and 9 Code of Federal Regulations (CFR), Chapter III, this principle says that the definition given for the term or phrase means exactly what the words in the statute or regulation mean, and that FSIS cannot change that meaning.
But what about terms and phrases not defined in the FMIA, PPIA, and 9 CFR, Chapter III? FSIS answered this question on February 7, 2011 in an ask FSIS FAQ titled "Terms with No Official Definition."
"If neither the Code of Federal Regulations nor the Statute defines a term, then the usage found in any Standard American English dictionary applies. Some terms have multiple meanings and not all meanings apply equally. IPP [In-Plant Personnel] must exercise good judgment when deciding which meaning applies best. Standard American English is the variety of the English language that is generally used in professional writing in the United States and taught in American schools."
The FSIS Office of Policy and Program Development uses askFSIS FAQs to communicate FSIS inspection policy to the FSIS Office of Field Operations in-plant inspection personnel. The legal principle in Lake County v. Rollins applies to the askFSIS FAQ, with one warning. An askFSIS FAQ describes an internal FSIS inspection policy. It is not a regulation. It may be accurate, or not.
Next, we will look at the meaning of "adulterated" and "misbranded;" the two most significant terms in the FMIA, PPIA, and 9 CFR Chapter III. But before we go, let's consider some common terms and phrases found in the FMIA, PPIA, and 9 CFR Chapter III.
"Capable of use as human food" applies to any carcass, or part or product of a carcass, of any animal or poultry, unless it is denatured or otherwise identified as required by regulations prescribed by the Secretary to deter its use as human food, or it is naturally inedible by humans.

The regulations name the following parts as not for use as human food: spermatic cords and pizzles; swine preputial diverticuli [9 CFR 310.7], swine hair & claws [9 CFR 310.11], thyroid glands and laryngeal muscle tissue [9 CFR 310.15], lungs [9 CFR 310.16], lactating mammary glands [9 CFR 310.17], the brain, skull, eyes, trigeminal ganglia, spinal cord, vertebral column (excluding the vertebrae of the tail, the transverse processes of the thoracic and lumbar vertebrae, and the wings of the sacrum), and dorsal root ganglia from cattle 30 months of age and older and distal ileum of the small intestine and the tonsils from all cattle [9 CFR 310.22], glands and organs with outside containers plainly marked with the phrase "For pharmaceutical purposes," '"For organo-therapeutic purposes," or "For technical purposes," as not for use as human food [9 CFR 316.13].
The regulations name the following parts as naturally inedible: hoofs, horns, and hides [9 CFR 325.19] and poultry entrails and feathers [9 CFR 381.189].
Every other part of any carcass, or part or product of a carcass, of any animal or poultry, is capable of use as human food, whether inspected or not inspected, edible or inedible, adulterated or not adulterated.

"Edible" means intended for use as human food [9 CFR 301.2], or that an article is intended for use as human food [9 CFR 381.1]. An article can only refer to a meat food product or poultry product because the FMIA and PPIA have no jurisdiction over another other food article.
"Inedible" as applied to meat food product means adulterated, uninspected, or not intended for use as human food [9 CFR 301.2]. As applied to poultry product, "inedible" means any carcass or any part of a carcass that is either naturally inedible by humans or is rendered unfit for human food by reason of adulteration or denaturing [9 CFR 381.1].
"Meat food product" means a product capable of use as human food made wholly or in part from any meat or other part of the carcass of any cattle, sheep, swine, or goats, except products exempted from definition as a meat food product by the Secretary [21 USC 601(j)].
"Poultry product" means any poultry carcass, or part thereof; or any product made wholly or in part from a poultry carcass or part thereof, except products exempted by the Secretary from definition as a poultry product [21 USC 453(f)]. Notice that "capable of use as human food" is not a criterion when defining poultry product.
Confused? You have a lot of company; and we have yet to tackle the commonly used, yet undefined terms "insanitary condition" and "food contact surface." Now where did I put that dictionary?
Did you miss my introductory post, The Rules of the Game?
YOUR FUND AT WORK
Services provided by FTCLDF go beyond legal representation for members in court cases.
Educational and policy work also provide an avenue for FTCLDF to build grassroots activism to create the most favorable regulatory climate possible. In addition to advising on bill language, FTCLDF supports favorable legislation via action alerts and social media outreach.
You can help FTCLDF by becoming a member or donating today.
Anyone wanting to make a contribution to support the work of FTCLDF can donate/find out more or join us today!