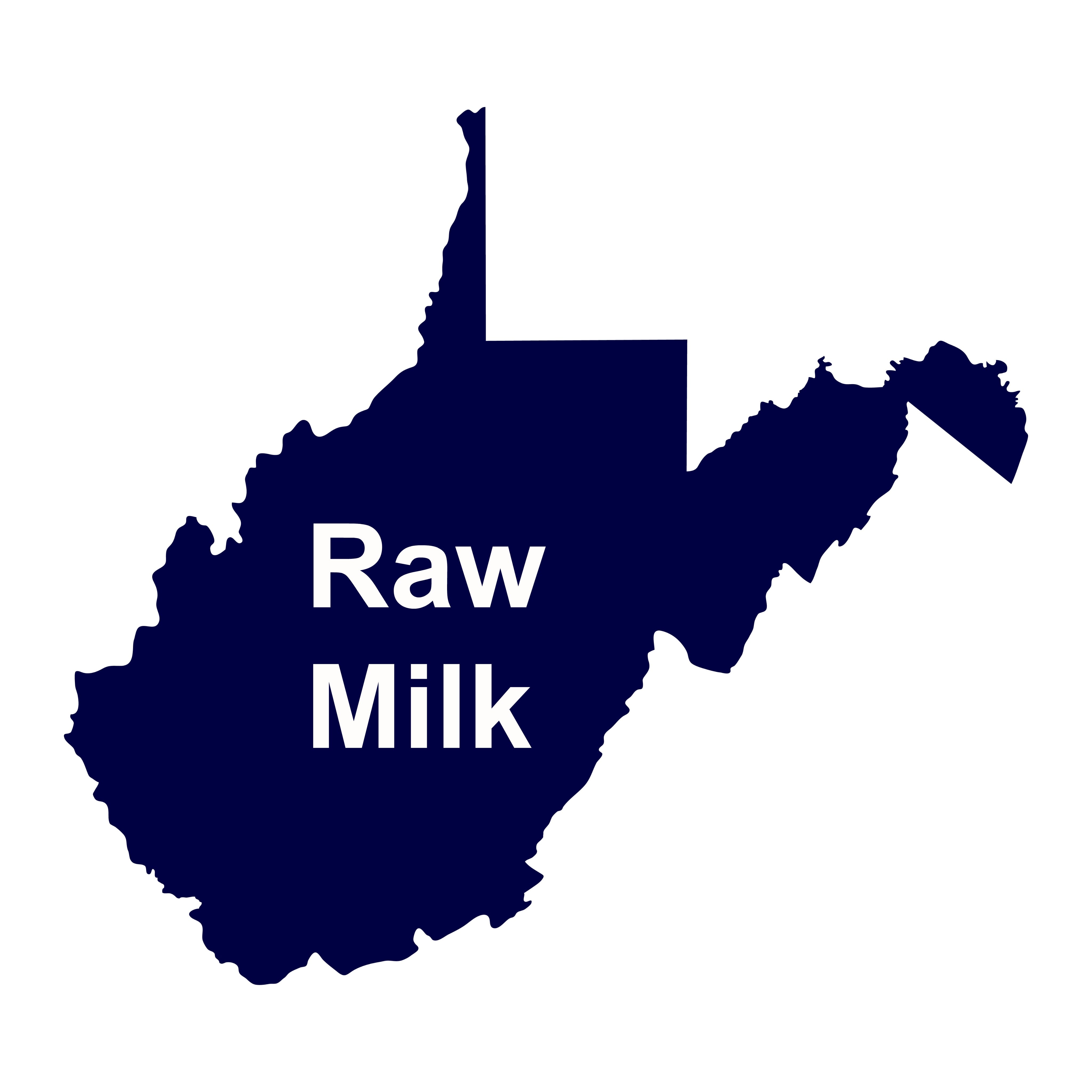 What do you do if you oppose any raw milk distribution and your state legislature passes a law legalizing herd shares (arrangements where someone who purchases an ownership interest in dairy animals can obtain raw milk from the animals)? If you are the West Virginia Commissioner of Agriculture and the West Virginia Department of Health and Human Resources (DHHR), you issue regulations governing herd shares that are so costly and time consuming that no one can afford to comply with them. With a big push from DHHR, that's what Commissioner of Agriculture Walt Helmick did on June 27 when he issued emergency regulations governing shareholder dairies. For DHHR, the emergency is that someone may actually take advantage of the new law and start up a herd share operation.
On March 3, West Virginia became the 11th state to legalize herd share agreements when Governor Earl Ray Tomblin signed Senate Bill 387 into law. Ten other states have legalized herd shares either through statute, regulation, court decision, or written policy; of those ten states, eight do not regulate herd shares at all. Distribution of raw milk through herd share operations is considered a closed-loop transaction that does not involve the general public and that has a high level of traceability if a problem with the milk is suspected. In the states where herd shares are legal, they are generally regarded as being private arrangements where government regulation isn't necessary. Then there is West Virginia.
There are some requirements in SB 387 such as the dairy farmer meeting animal health requirements for milk-producing animals established by the state veterinarian, but the other requirements have mainly to do with clauses that have to be in the contract the herd seller and purchaser must sign. The bill does give the Commissioner of Agriculture the option to issue regulations in consultation with DHHR that are "in compliance with raw milk dairy industry standards," but the requirements in the emergency regulations are far more burdensome than any contained in SB 387. Moreover, many of these requirements would not be considered part of any so-called raw milk dairy industry standards in any state outside of West Virginia or even those producers that sell to the general public. The mandates in the regulations include the following:
a RAMP (Risk Analysis and Management Program) plan, which is defined in the regulations as "an individual farm's written food safety plan that identifies potential risk, hazards, critical limits and corrected actions associated with that farm." There isn't a single raw milk producer elsewhere in the U.S. that has to meet this requirement. The cost of a similar plan elsewhere in the food industry can run into the thousands.
A herd health plan defined as a "written document between a Herd Seller and their primary veterinarian showing how they will manage the milk-producing animals regarding housing, nutrition and medical care, to ensure the animals are healthy and well cared for." As far as is known, no other states require this of raw milk producers.
Yearly vaccinations for rabies virus. There is no record of any illnesses from rabies attributed to raw milk consumption.
Monthly testing for four different pathogens (E. coli 0157:H7; Salmonella spp.; Listeria monocytogenes; Campylobacter as well as Coliform, Standard Plate Count (SPC) and Somatic Cell Count (SCC). The dairy farmer must pay for all testing. The estimated monthly cost for the pathogen testing at the West Virginia Department of Agriculture's lab is $82 for E. coli, $48 for Listeria, $60 for Salmonella, and $130 for Campylobacter.
"A written recall and critical incident management plan" to be documented and ready for use in case of an outbreak suspected of being caused by raw milk consumption. No more than a couple of states have this requirement, and those states allow the sale of raw milk to the general public.
If three out of five consecutive tests bore a Coliform, SPC and SCC over the legal limit, raw milk distribution is suspended for a minimum of three months as the suspension can't be lifted until three tests over three consecutive months comply "with each standard and condition set forth in this rule." Who knows what "each standard and condition" means. Dumping milk for three months is enough to put most shareholder dairies out of business.
If any dairy, in the opinion of an inspector, is violating even a single rule in the entire set of regulations, by definition the milk the farmer distributes is adulterated and will be subject to impoundment and disposal without a hearing.
The commissioner states in the emergency regulations that they are "necessary to ensure the safety of those who have entered into a Shared Animal Ownership Agreement to consume raw milk," but this is really about ensuring that no herd share operation in West Virginia ever gets off the ground. The commissioner and DHRR are in effect trying to nullify SB 387 and make herd shares illegal.
The public comment period on the regulations is underway until July 26. FTCLDF will be sending out an action alert shortly on these regulations to West Virginia email subscribers on what they can do to defeat these regulations. Unelected bureaucrats are trying to override the legislature and the will of the people. They need to be stopped. We will post further updates on this story as developments warrant.
YOUR FUND AT WORK

Services provided by FTCLDF go beyond legal representation for members in court cases.
Educational and policy work also provide an avenue for FTCLDF to build grassroots activism to create the most favorable regulatory climate possible. In addition to advising on bill language, FTCLDF supports favorable legislation via action alerts, social media outreach, and the online petition service.
You can help FTCLDF by becoming a member or donating today.


Anyone wanting to make a contribution to support the work of FTCLDF can make a
donation online
or send a check to:
FTCLDF
8116 Arlington Blvd, # 263
Falls Church, VA 22042
Prefer to make a tax-deductible donation? Donate online at bit.ly/NFG4FTC.
You may also contact us by email at [email protected] or call 703-208-FARM (3276). Thanks for your support.