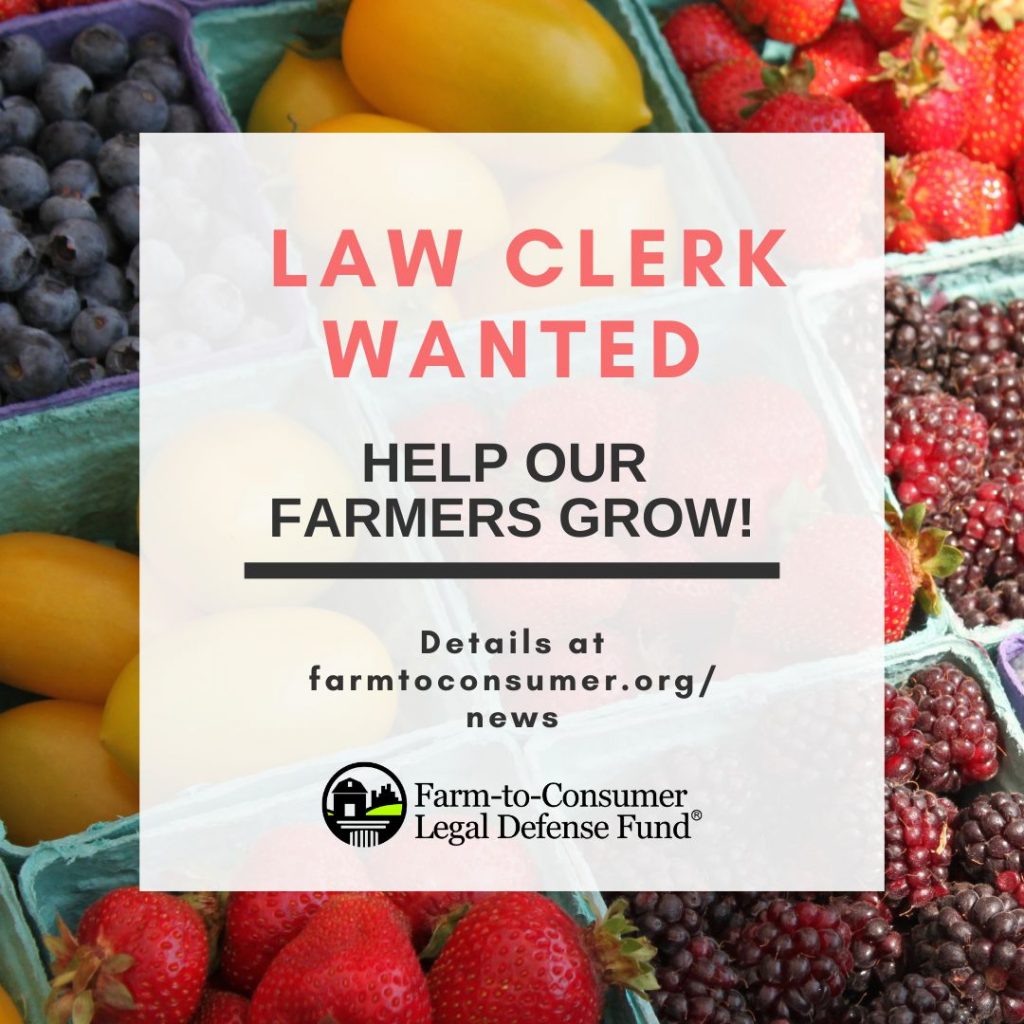 Law Clerk wanted at Farm-to-Consumer Legal Defense Fund (FTCLDF).
Farm-to-Consumer Legal Defense fund is a non-profit organization providing legal representation and policy work to independent farmers and food producers. The organization seeks to protect, defend, and broaden the rights and viability of independent farmers, artisanal food producers and their consumers.
FTCLDF seeks a law clerk to conduct legal research to serve its members and potentially update resources such as those found at www.farmtoconsumer.org/resources
The law clerk may conduct legal research on a number of agricultural or food law matters as required by its members. This may include communication with the organization's membership, with close supervision.
The position requires approximately 20 hours of remote work per month at $18 an hour.
To apply, please email a cover letter and resume by Friday, February 3rd directly to me:
Alexia Kulwiec, Executive Director
[email protected]
Thank you for your interest in supporting local food.
YOUR FUND AT WORK
Services provided by FTCLDF go beyond legal representation for members in court cases.
Educational and policy work also provide an avenue for FTCLDF to build grassroots activism to create the most favorable regulatory climate possible. In addition to advising on bill language, FTCLDF supports favorable legislation via action alerts and social media outreach.
You can protect access to real foods from small farms by becoming a member or donating today.