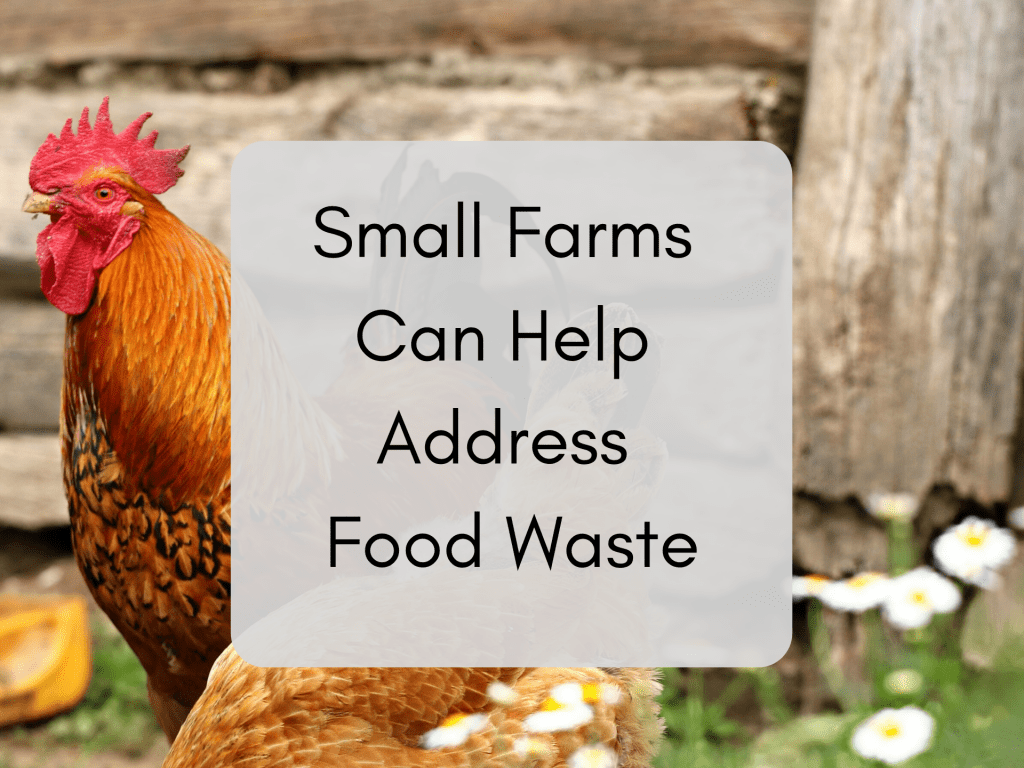 It has been deeply frustrating and heartbreaking to watch as large farms discard mountains of food and rivers of milk intended for wholesale customers and restaurant kitchens that have been forced to shut their operations. The stunning food waste that is one of many unexpected consequences of COVID-19 has made us all painfully aware of how highly vulnerable industrial farms are to sudden fluctuations in demand and pullbacks on the regular flow of commerce.
Giant producers lack the agility needed to operate outside their usual delivery systems, or to overcome the inflexibilities of packaging systems designed for their regular customers. It simply does not make financial sense for them to do anything other than dump their goods and pray for the restoration of the market in time for the next harvest or round of production.
To live in America and watch the waste of millions of gallons of fresh milk and many tons of newly harvested produce while store shelves become increasingly sparse, and food banks run out of food for a multitude of clients old and new, has been a cruel blow to our national ego. How did this happen? Why were we not prepared? How can we do better?
Farm-to-Consumer Legal Defense Fund members, largely made up of those running small and medium farms, have been better positioned than industrial producers to swiftly mobilize and fill the gaps. While many local farms have lost institutional and commercial customers and are facing uncertainty, too, they have also found opportunity in the jump in demand for locally grown food caused by the pandemic.
Although many farmers markets have largely been shuttered due to safety concerns, small and medium farms have been able to shift business models quickly and provide for their communities by offering online ordering and onsite pickup with minimal contact and by partnering with schools and restaurants to prepare local farm food for the under-served.
Forces outside their control, however, prevent small and mid-sized farms from having a greater impact. Where industrial producers have their own business models to thank for their current woes, which have created constraining silos in the food chain, outside forces in the form of restrictive regulations hamper the ability of smaller operations to get their products to market. Archaic laws have long prevented small farmers from playing a more meaningful role in shoring up our food supplies and filling gaps in the nation's food system that have never been more apparent.
Meat and poultry sales, for example, are prohibited across state lines unless the meat has been federally inspected. Attempts to pass bills that seek to open up sales by allowing interstate sale of state inspected meats or permit farmers to use custom facilities to sell meats have repeatedly hit dead ends. Therefore, smaller farms are unable to expand their direct sales opportunities without running afoul of the law.
This leads to absurd situations in which a small cattle rancher whose farm abuts a state border can sell meat to a buyer hundreds or even thousands of miles away in his state, but he can't sell to the family living five miles down the road. And even as the country's largest meat processing plants are being shut down due to COVID-19 outbreaks, local processors, arguably producing some of the cleanest and highest quality meat products, continue to be limited to sales within their state's borders.
Small and local dairy operations could meet the increased demand for wholesome raw milk as interest in traditional industrial dairy products continues to drop. Except raw milk is illegal to sell in many states. Despite the fact that consumers' desire for raw milk has grown as they have come to better understand its superior health benefits, local dairies are hamstrung. As millions of gallons of milk are being dumped by big dairies whose customers have evaporated, medium and small raw milk operations well positioned to satisfy their communities' needs can't step in.
Farms that seek to grow organic produce face high startup and land management costs that can be prohibitive, as well as a myriad of operational challenges. Not the least among these is when drift from genetically engineered crops taint their fields, rendering their harvests ineligible for organic labeling regardless of their own rigorous organic practices. Small farms also face zoning problems and new inspection processes.
Understandably, many food safety and production regulations arose from the need to better manage a massive system that required oversight in order to ensure that it could deliver consistent, reliable, and safe products. These laws were certainly necessary at the time but they have failed to properly mature along with the evolution of our food system.
They have also not kept up with our values and our clearer understanding of the food system's impact on human, animal, and environmental health and well-being. The "locally sourced movement" has long since transitioned from its tentative beginnings into a way of life that compels increasing number of consumers to seek humanely produced, sustainable food closer to home that is untainted by industrial processes and additives. The law needs to better reflect these values and better support the legions of farmers willing to put in the hard work to fulfill them.
Many of us have long known of the deep fissures in our current food system, but this pandemic has made the failures painfully obvious to every person across the country. There is perhaps not one soul who can claim to be untouched by the breakdown of the food system. Each of us has either seen the sparse store shelves and witnessed the runs on flour and other staples, or donated to food rescue organizations, or waited with hundreds of others in food bank lines for their family's share of dwindling foodstuffs. The reality of the food chain's fragility has hit us full on in a matter of mere weeks.
So, along with the other silver linings revealed in this crisis—families spending invaluable quality time together, cleaner air, a new appreciation of nature—a rebirth of the food system must be among them. We would be foolish to miss this opportunity to address the many production, distribution, and waste failures that have been exposed. We must also revamp the food laws to achieve the regulatory balance and flexibility that's needed to allow our food system to mature and to more completely reflect our values. Surely, if we do this, local farms will finally achieve their proper place in the food chain. Let's help them get there.
YOUR FUND AT WORK
Services provided by FTCLDF go beyond legal representation for members in court cases.
Educational and policy work also provide an avenue for FTCLDF to build grassroots activism to create the most favorable regulatory climate possible. In addition to advising on bill language, FTCLDF supports favorable legislation via action alerts and social media outreach.
You can protect access to real foods from small farms by becoming a member or donating today.