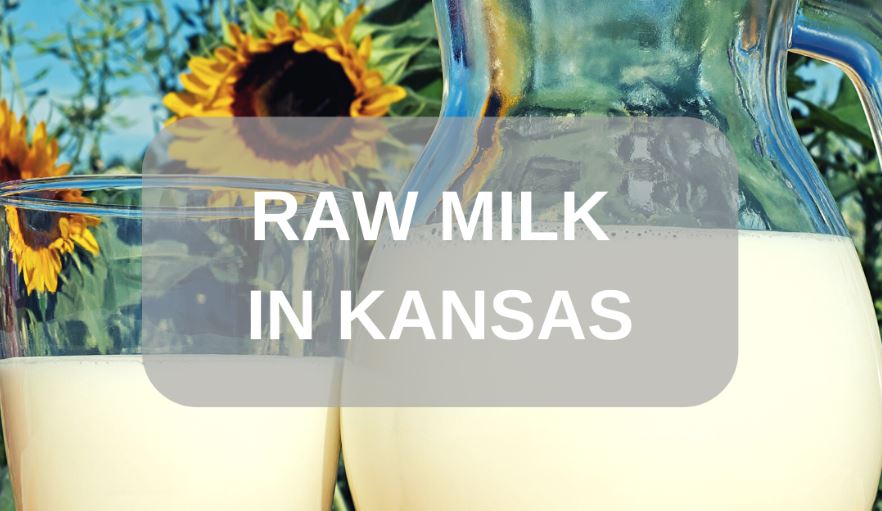 The Bills
Currently in Kansas, raw milk is legal to sell directly from the farm. In November 2019, a  Kansas court ruled that the Kansas ban on advertising the sale of raw milk was unconstitutional. Thus, farmers can now advertise and sell raw milk directly from the farm.
Following this victory, two new bills were introduced this legislative session, and on February 12 and 13, the Kansas Senate Agriculture and Natural Resources Committee held hearings in the state capitol of Topeka, Kansas. The first is Senate Bill 300 (SB 300), heard on Wednesday, February 12, which if passed, would completely ban the sale of raw (unpasteurized) milk in Kansas. The second bill was SB 308 which would place greater regulation on farms selling raw milk if it passes.
FTCLDF and its Members Attend the Hearings
Small farmers and the FTCLDF made a strong showing despite the difficulty in getting to these hearings. The Kansas hearings were scheduled with less than one week's notice. The hearings were held on two separate days in the capitol during a snowstorm and flash freezes, making it hard enough for any residents to get there but even harder for small farmers. Many live in rural areas far from the capitol and have animals that need daily or twice daily care. Case in point, FTCLDF farmer member and raw milk producer Heather Faye of Faye Farms really wanted to but couldn't attend the hearings because she was unable to find anyone to milk her cows. If raw milk sales were illegal, she'd no longer have a job.
Small farmers, FTCLDF members, and Marti Secondine of FTCLDF spoke at the hearing in opposition to the bills. This included member Arlene Borntrager, Co-owner of Borntrager Dairy, who produces raw milk from animals who live most of their lives out on pasture and are mostly if not all pasture-fed. Her customers are her friends and her own family drinks the same raw milk. Borntrager had never attended a hearing much less given testimony before Wednesday, February 12. Yet, she did both attending the SB 300 hearing and braved the weather. Here's part of her poignant testimony, "To the KDA [Kansas Dairy Association], I say, we aren't your competitors…we are producing for those that can't have pasteurized milk. Please don't mess with our raw milk business, it's completely different from your business. To the senators, I ask you to please say no to this bill. It is my life. Please do not take it away!"
FTCLDF filed written comments and Marti Secondine spoke on behalf of FTCLDF and its members. No action has yet been taken, and we will continue to monitor these proposed bills.
What You Can Do
If you're in Kansas, help us defeat these troubling laws by taking these action steps. In the words of Debbie Mize, an activist and Weston A. Price Foundation chapter leader, "Nothing is more powerful than being in a legislator's office, eyeball to eyeball." Mize also said that it's still important to send letters to and call your legislators about raw milk because otherwise, they'll just hear from the big dairy industry. Please take action if you haven't already.
For more information, read:
Senate panel examines bill imposing ban on Kansas raw milk sales
Kansas ag department seeks new consumer labeling for raw milk
YOUR FUND AT WORK
Services provided by FTCLDF go beyond legal representation for members in court cases.
Educational and policy work also provide an avenue for FTCLDF to build grassroots activism to create the most favorable regulatory climate possible. In addition to advising on bill language, FTCLDF supports favorable legislation via action alerts and social media outreach.
You can protect access to real foods from small farms by becoming a member or donating today.