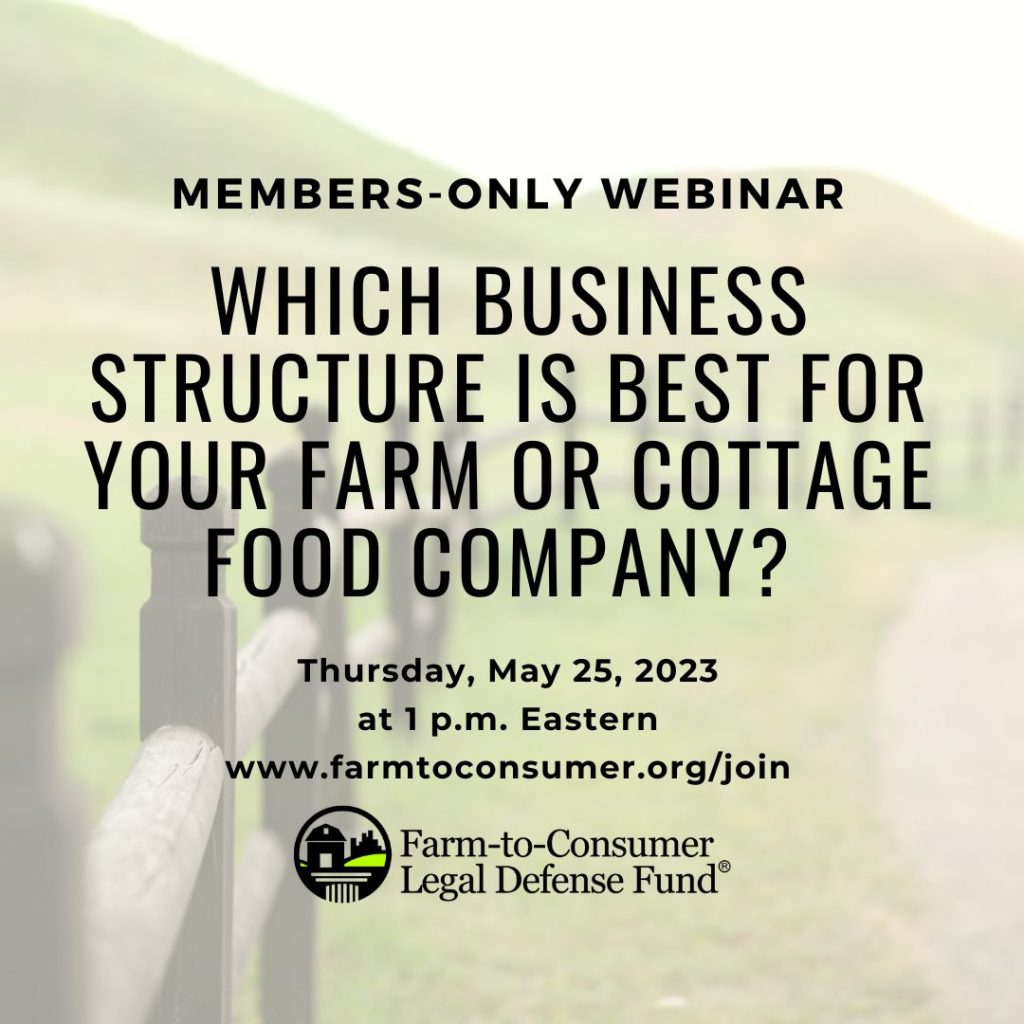 Choosing the best business structure for a farm, cottage food company, or food hub is a good way to strengthen your business and to defend yourself if a problem with your food business arises.
We're bringing in an expert from Northeast Legal Food Hub to recommend business formation and organization for your small farm or food-related business. The webinar will be led by Massachusetts attorney Patrick Connolly, from the Foley Hoag Law Firm.
In this live webinar, Patrick will cover:
How and why to structure your business as Sole Proprietorship, Partnership, S Corp, C Corp, or LLC
Advantages and disadvantages of different business structures
Legal and tax implications plus compliance obligations for each
Business permits and licenses for these structures
And more!
FTCLDF is looking forward to having Patrick join us for this event.
Not a member? Join FTCLDF by Tuesday, May 23, 2023 to be able to attend live.
Members, please write in with your questions prior to the webinar, to see that we can cover as many questions as possible. Questions can be sent to [email protected]
Members who sign up will be sent a special link to the webinar so that you can join us live. If you can't join us live, we will be sure to send those who sign up a special link to the recorded webinar once it is posted to our members-only resources page.

We look forward to hosting you on Thursday, May 25 at 1 p.m. EST, 12 p.m. CST, 10 a.m. PST for this second members only webinar of the year!
MEMBERS: click HERE to register for this Members-Only Webinar. If you're a current member, look for an invite email from us to sign up for the webinar that includes your username, which is often your email address.