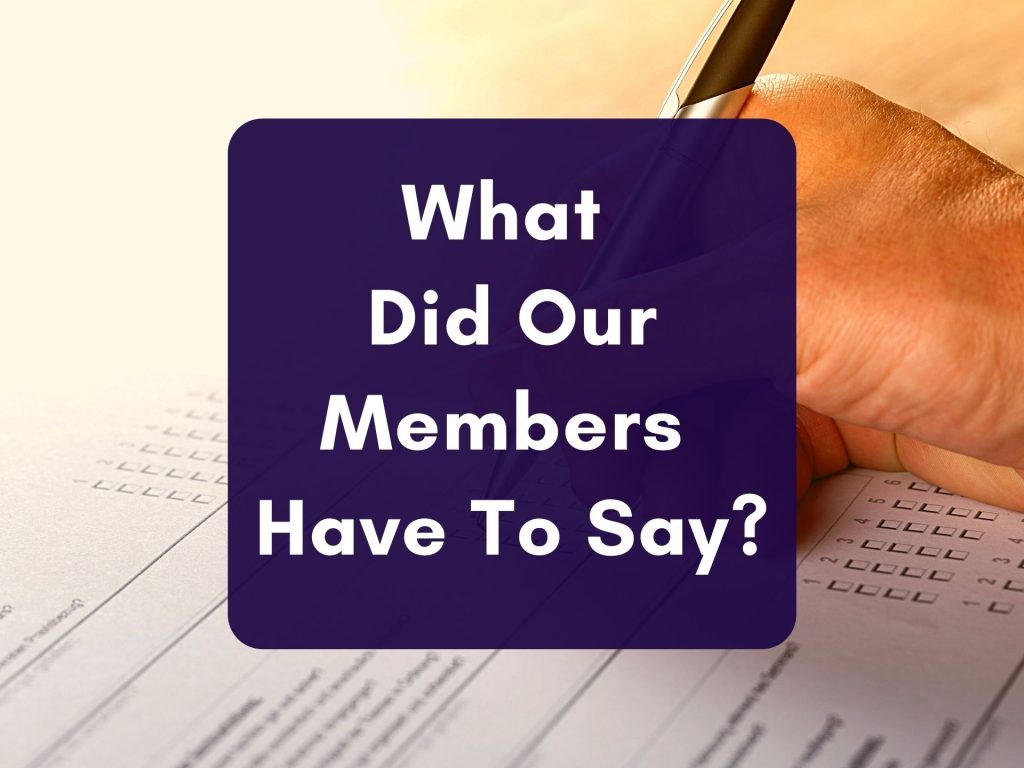 Thank you to all the Farm-to-Consumer Legal Defense Fund (FTCLDF) members who participated in the recent survey to learn what more the organization can do to better serve them. Our members are made up of farmers and food producers, eaters, and homesteaders. Below is some of what we learned from our members.
Member Responses
Our members' top three favorite member benefits are:
23% – Possible legal representation if there is a court case on matters that are within FTCLDF's mission statement.
19% – Unlimited consultation with attorneys after the first six months of membership on matters within the mission statement. Up to two hours of consultation with an attorney immediately upon joining.
19% – Use of toll-free 24/7 emergency hotline to speak with an attorney if there is a surprise visit or inspection.
Our policy work toward laws that are better for members was a close third at 17%.
Producer members' top two concerns, according to those who responded to the survey, are 1. charging enough for products to cover costs and make a profit and 2. operating legally.
Unfortunately, it looks like many of our producer members' customers may have returned to the grocery stores since the scarcities of 2020 subsided. Last year, 68% of respondents reported that their farm businesses were thriving, 14% were in about the same position as the year before, and 11% were struggling. This year, only 22% of respondents are thriving, half are doing the same as the year before, and 8% are struggling.
Most member respondents sell direct-to-consumer (36%), 10% at farmers markets, and 9% at home-based businesses. Many of our members also sell to restaurants and retail, and through CSAs and buying clubs.
Over one-third of members who responded must wait more than a year to get a slaughter appointment, another third must wait 6-12 months, with the rest waiting 1-3 months (about 20%) and 3-6 months (12%). FTCLDF continues to work on supporting members by improving custom slaughter laws and by helping members through the process of selling live animals rather than processed meat. Members: please call FTCLDF for assistance with these sales or share agreements!
What do members like most about FTCLDF?
Peace of mind
Help and protection to small farmers/producers
Knowing that FTCLDF is assisting in legal battles
Work reversing detrimental laws and bans
Somebody to go to if legal issues arise
Suggestions and FTCLDF Response
We asked our dairy producer members: what would help you the most? The unanimous answer: relaxed regulations on raw milk including less mandatory testing, the ability to sell raw milk and raw milk products off farm including across state lines, and the ability to advertise raw milk and raw milk products. Remember that most of these matters are state law issues and FTCLDF urges members to consult with us with questions. We continue working towards less onerous regulations and help our dairy producer members navigate the best way for their customers to access their products.
Another suggestion was to provide more location-specific information on laws and regulations and to share answers to such member questions. We appreciate the need for location-specific information and want to let you know that additional improvements are being made to the FTCLDF meat and cottage food maps. We will also be rolling out a members' only section to the website soon, where we will post some answers to questions asked by members. Please remember that even when information is posted, we strongly encourage members to contact us for an individualized consultation. State and local regulations can change quickly and it is important to learn how they apply to each unique situation.
Another encouraging suggestion from a member: Keep focusing on changing laws in favor of small farms and food freedom. We continue to work toward increasing access to foods from small farms by encouraging state representatives to pass food freedom laws and providing information to support this effort. We continue to advocate for food freedom.
Thank you FTCLDF members for your participation. As always, members are welcome to Ask Us specific questions by phone, Contact Form, or email.
Thanks to you for your readership and all you do to build a more localized and sustainable food supply!
Not a member but would like to be? Join or find out more HERE.
Want to support our work? Donate HERE.
YOUR FUND AT WORK
Services provided by FTCLDF go beyond legal representation for members in court cases.
Educational and policy work also provide an avenue for FTCLDF to build grassroots activism to create the most favorable regulatory climate possible. In addition to advising on bill language, FTCLDF supports favorable legislation via action alerts and social media outreach.
You can protect access to real foods from small farms by becoming a member or donating today.