Join Joel Salatin, Elizabeth Rich, and Patricia Foreman on an exciting panel as they discuss legal issues that affect our members and other farmers, homesteaders, consumers, buyers' clubs, processors, and artisan food producers around the United States.
The video was recorded live at the Mother Earth News Fair in Maryland this summer, and moderated by Charlotte Brunin with Ogden Publications and the MOTHER EARTH NEWS and Friends podcast. See more about our panelists below. This was the first video recording of a panel in front of a live audience at a Mother Earth News Fair. We were glad to provide our expertise and are hoping that listeners and viewers will garner helpful information to use with their own homesteads, farms, artisan food businesses, and buying clubs.
The video answers the following questions:
Can you legally sell raw or unpasteurized milk and how do you know the regulations?
What's the responsibility if you have a customer that gets sick from food you provide?
What do you do if your local zoning laws prohibit chickens?
If you're participating in a herdshare, what rights do you have to the products of that raw milk?
Why would a non-farmer want to be a member in FTCLDF?
Is there a benefit for a homesteader to set up an LLC?
What are the top 5 errors that farmers make that can bring them down?
And more!
This conversation was edited as a podcast episode, too, with MOTHER EARTH NEWS and Friends, so if podcasts are more your thing, here is a link to the shownotes where you can listen. Or search "Mother Earth News and Friends" wherever you get your podcasts and select Episode #43 to listen from your tablet or phone.
The Panelists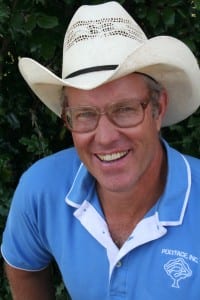 Joel Salatin is a third-generation, beyond organic farmer and author whose family owns and operates Polyface Farm in Virginia's Shenandoah Valley. The farm produces salad bar beef, pigaerator pork, pastured poultry and forage-based rabbits, and direct markets everything to 5,000 families, 50 restaurants and 10 retail outlets.
A prolific author, Salatin's ten books to date include both how-to and big picture themes. The farm features prominently in Michael Pollan's New York Times best-seller The Omnivore's Dilemma and the award-winning documentary Food, Inc. Salatin has been a long-time member of the FTCLDF and still holds the title of Top Referrer of New Members to the organization.

Elizabeth Rich has practiced business law for more than 30 years. She serves as Executive Director of the FTCLDF where she advocates for food freedom and defends the interests of farmers, homesteaders, and artisan food producers. She is also a goat farmer and cheese maker in Wisconsin. Elizabeth's goal is to produce as much of her own food as possible on her 40 acres, as her 25 years of experience with the governmental agencies charged with protection of our food supply has led her to the conclusion that she is not protected.
To learn more about Elizabeth, see her full bio here: https://www.farmtoconsumer.org/our-attorneys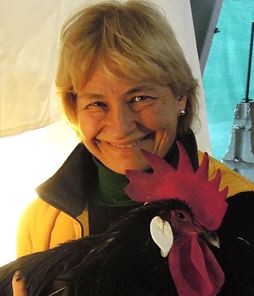 Patricia Foreman is a sustainable agriculture author, local foods activist, and popular speaker. She (and her co-presenter, chicken celebrity Oprah Hen-Free) has presented workshops and book signings at major national festivals and conferences across the United States. She is the author or co-author of five books, including City Chicks and Chicken Tractor. To help "Chick Start America," she developed the Backyard Chicken Keeper Certification course (www.ChickensAndYOU.com). Foreman graduated from Purdue University with degrees in animal science and pharmacy. She has a master's of public affairs from Indiana University's Graduate School of Public and Environmental Affairs. She's also a long-time member and supporter of the FTCLDF.
Charlotte Brunin is the producer of the MOTHER EARTH NEWS and Friends Podcast. She believes strongly in homesteaders' rights and tries to walk a path of sustainability and green living.
Membership Benefits
We are a membership-based nationwide nonprofit organization and couldn't do the work we do without our members and donors! To find out more about FTCLDF membership benefits read What Type of FTCLDF Member Are You?
YOUR FUND AT WORK
Services provided by FTCLDF go beyond legal representation for members in court cases.
Educational and policy work also provide an avenue for FTCLDF to build grassroots activism to create the most favorable regulatory climate possible. In addition to advising on bill language, FTCLDF supports favorable legislation via action alerts and social media outreach.
You can help FTCLDF by becoming a member or donating today.
Anyone wanting to make a contribution to support the work of FTCLDF can donate/find out more or join us today!