Only 2% of farm-to-consumer farms ever make it to the 5-year mark and are financially sustainable. Be a part of the 2% by modeling your farm after these speakers' practices.
Here is a rundown of the speaker lineup for the Profitable Farm Workshop in Lancaster, Kentucky on Friday, August 10. With decades of experience farming, marketing, and navigating the legal side of running a farm, these speakers are sure to supply you with loads of valuable information to apply to your own business!
Get your tickets HERE. They're selling quickly!
Charlotte Smith
First Session: How to Attract Your Dream Customers & Build Your Profitable Farm
This 1-hour training will inspire you to get more customers, raise your prices, and confidently run a sustainable farm business.
Charlotte is the founder of 3 Cow Marketing, owner of Champoeg Creamery, and author of Farm Marketing from the Heart. Charlotte was named one of the Top 25 Women in Food & Agriculture for her work advocating raw milk freedom and educating farmers around the world.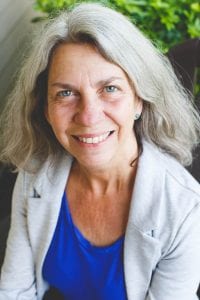 Elizabeth Rich
Second Session: Taking Care of Business
Discover how to best protect yourself, your farm, and your customers from unfair laws or over-enthusiastic health inspectors. Learn how to get farmer-friendly legislation passed in your state and go home feeling confident in your farm's success.
Elizabeth is the Executive Director of the Farm-to-Consumer Legal Defense Fund, a licensed attorney, and a farmer. Elizabeth represents small farmers, fights against unfair legal treatment, and protects consumers' rights to access farm-fresh food.
Joel Salatin
Third Session: Running a Farm with Reliable Interns & How to Hire Exceptional Employees
Joel will captivate you during his 1-hour training. Joel has hosted over 100 aspiring farmers as interns and knows exactly how to select the most exceptional out of hundreds of applications. Plus, he'll share the strategies he uses to hire employees who will go on to make your business even more successful.
Joel Salatin is the owner of Polyface Farms, a famed author, teacher, farmer and activist. Joel is a captivating speaker inspiring change in America's agriculture system.
Event Details
The Profitable Farm Workshop in Kentucky will be an amazing opportunity and we do hope to see you there. Oh, and please forward this to all the farmers you know who are eager to build their own sustainable and profitable farms!
Get your tickets HERE before they're gone!
Where: Marksbury Farm Market in Lancaster, Kentucky
When: Friday, August 10, 2018
Time: 9:30AM – 2:30PM
Cost: $225
What does my ticket include?
The 4-hour workshop includes a workbook, boxed lunch, additional tours, and a copy of Charlotte's book Farm Marketing from the Heart 
Learn more about this exciting event!
Photos Credit: Bee Joy Photography
YOUR FUND AT WORK
Services provided by FTCLDF go beyond legal representation for members in court cases.
Educational and policy work also provide an avenue for FTCLDF to build grassroots activism to create the most favorable regulatory climate possible. In addition to advising on bill language, FTCLDF supports favorable legislation via action alerts and social media outreach.
You can help FTCLDF by becoming a member or donating today.
Anyone wanting to make a contribution to support the work of FTCLDF can donate/find out more or join us today!