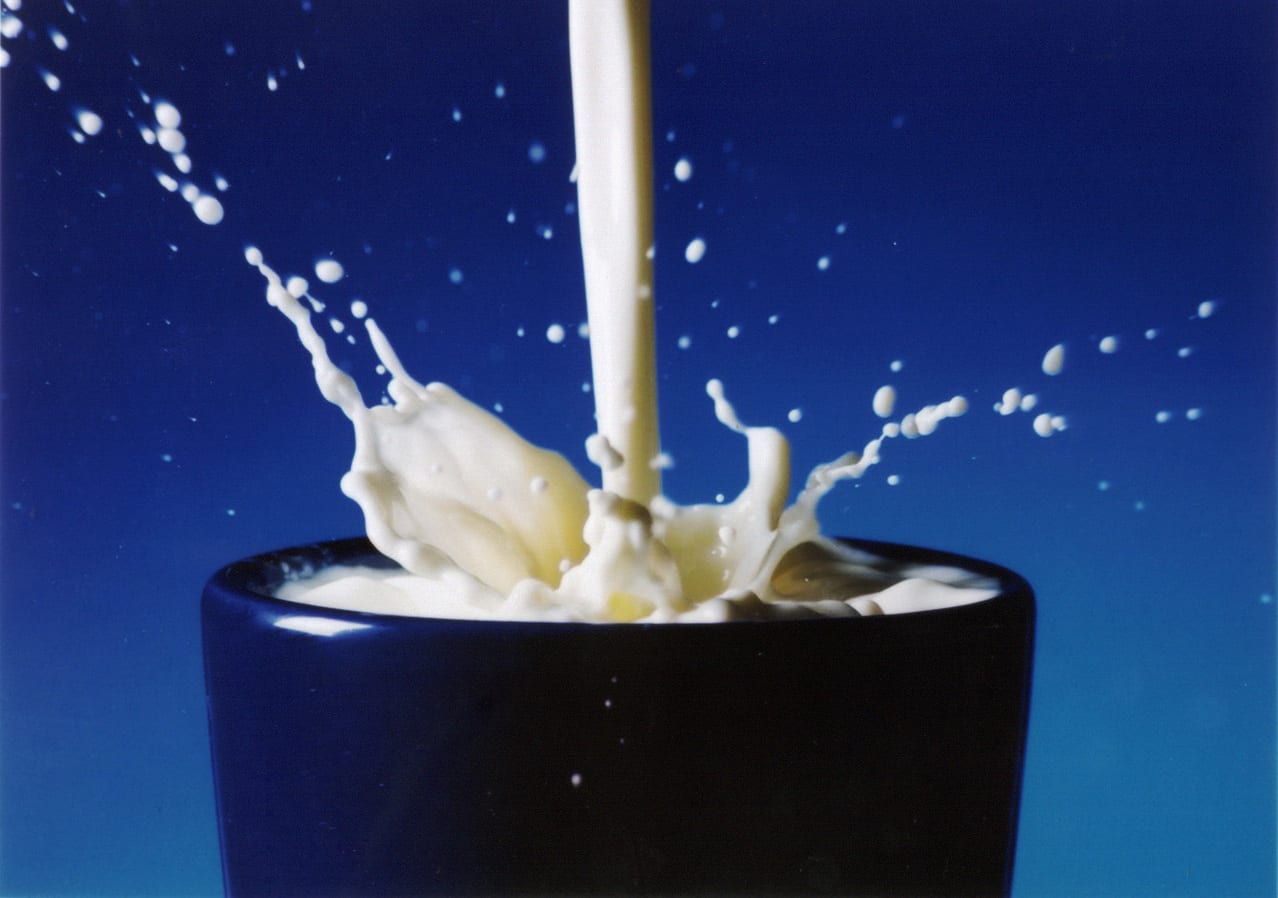 FreeImages.com/Alecsandro Andrade de Melo.
I didn't expect to write about raw milk twice in a row. While the West Virginia raw milk mangling was despicable, driven no less by an anonymous tip, it wasn't unexpected. You don't play ball with the big kids and not take some dirty elbows on occasion, and when it comes to pushing food freedom, you definitely ruffle the big kids' feathers.
But a week later, the Centers for Disease Control and Prevention (CDC) took things to an entirely new level. For over 30 years, raw milk has not been the cause of a single food-borne illness death. Cucumbers have. Ice cream has. Pasteurized dairy has a number of times. Peanut butter. Spinach. Cantaloupes. Chicken. Eggs. Dozens and dozens and dozens of other (heavily regulated and inspected) foods have caused deaths. But not raw milk.
Well, not until a few months ago, according to the CDC. The CDC claimed that raw milk from Miller's Organic Farm tested in 2015 from a quarantine at a California conference had a similar genetic blueprint to raw milk that killed a person in 2014 in Florida and sickened another in California in 2014 (this entire story makes me want to sing, "Round, round get around, I get around"). It was the cookie slam dunk into the raw milk glass that raw milk opponents had been waiting for and warning about for years, "Raw milk is like Russian roulette: it is just a matter of time until it kills someone."
Here, finally, the CDC and others had what they wanted: not just an illness or group of illnesses, but a death. Just like with the West Virginia incident, the media ran with this like Forest Gump searching for Jenny. Within hours, the story of raw milk's deadly nature was plastered across major networks, newspapers, and online news outlets.
But just like with the West Virginia story, it seems it is once again all a fable and fairytale. Unfortunately, this is lying of an entirely different sort. These are the lies of an agency so desperate to stem the flow of food freedom and raw milk across the nation, it will go to any lengths to deceive the public and make up illnesses and deaths to accomplish that end, evidence and actual investigation be damned in the process.
A blogger and food activist did what we would expect the regular media to do and actually investigate the case(s), and here is what they found: The person in question suffered a stroke 2-3 weeks prior and was dealing with multiple complications health-wise. 1 
It was after Rittel's death that the family learned that Rittel had listeria in her system. Family members were understandably upset about the contradictory diagnoses, and consulted with medical malpractice lawyers, who suggested that there was too much confusion around the situation to take on a legal case. But even with the possibility that Rittel was made ill by listeriosis, the family didn't make a connection to raw dairy, because Rittel hadn't consumed raw dairy, to anyone's knowledge [emphasis added].
Now, an average person would conclude, it is very hard to die from raw dairy if you haven't consumed raw dairy. But such basic logic seems to escape government investigators.
They continue, "Nor did the CDC see fit to report that Rittel arrived from North Carolina in Florida already complaining of gastrointestinal symptoms. Or to note that no one observed her drinking raw milk. Or to add the possibility that Rittel might have contracted listeriosis during her treatment at either of two hospitals."
So,  we have clear evidence that the government mishandled another food borne illness investigation and the go-along media did nothing more than parrot their misinformation, negatively portraying the safety of raw milk and the immense wisdom of robustly expanding the basic human right to farm and food freedom.
The cynic in me wonders how much of this is a purposeful effort to sabotage legislative efforts to protect our fundamental right to food in Maine and similar places and as payback for victories in places like West Virginia. Earlier this year, an article in The New York Times hopped on the local-food-is-unsafe bandwagon, trying to perversely argue that more farmers' markets are leading to more food-borne illnesses.2
With Amos Miller, owner of Miller's Organic Farm, something much more nefarious also seems to be in the cards. It appears that this is an effort to set the stage and stack the deck for further legal actions against his operation. Such subterfuge is not unexpected, as government agencies know it is much easier to shut down farm and food operations that have black marks on their records. A death tied to a farm is a virtual slam dunk for such an agenda. Softening up one's opponent before taking legal action thus makes great tactical sense, albeit at the cost of one's character and the constitutional protections we are all supposed to enjoy. But it is not without precedence.
No matter why this is happening, it is important for small farm and food freedom advocates to no longer sit on the sidelines of the discussions about farm and food safety. People need to spread the word about how untrustworthy both government agencies and mainstream media are when it comes to local, real food and farm safety. The occasional, limited, and general mild illnesses caused by the local, real food system are miniscule compared to the multi-million dollar and pound recalls that happen monthly in the industrial food system (like the ten million pound, twenty state recall for e.coli-contaminated General Mills flour that has sickened over three dozen so far—this came up in my Facebook feed as I worked on finishing up this article), recalls that often don't happen until months after the foods have been distributed and consumed.
The path forward for greater food safety is clear, and it is found in giving people greater transparency, locality, and diversity when it comes to their food. It is the path of farm and food freedom, the path that Wyoming is taking, and that Farm-to-Consumer is fighting for at the federal level via legislation like the PRIME Act and the two federal raw milk bills. It is a path with which we need your support.
Help us help small farmers and Donate Today. When you donate $100 or $150 now during our Annual Appeal, you'll even get one of these inspiring gifts!
Footnotes
1 David Gumpert. CDC Misconduct? Raw Milk "Death" Victim Was Treated for Advanced Cancer. March 23, 2016. Posted online at http://www.davidgumpert.com/cdc-misconduct-raw-milk-death-victim-treated-advanced-cancer
2 Marc F. Bellemare. Farmers Markets and Food-Borne Illness. January 15, 2016. Posted online at http://www.nytimes.com/2016/01/17/opinion/sunday/farmers-markets-and-food-borne-illness.html?_r=0
YOUR FUND AT WORK

Services provided by FTCLDF go beyond legal representation for members in court cases.
Educational and policy work also provide an avenue for FTCLDF to build grassroots activism to create the most favorable regulatory climate possible. In addition to advising on bill language, FTCLDF supports favorable legislation via action alerts, social media outreach, and the online petition service.
You can help FTCLDF by becoming a member or donating today.


Anyone wanting to make a contribution to support the work of FTCLDF can make a
donation online
or send a check to:
FTCLDF
8116 Arlington Blvd, # 263
Falls Church, VA 22042
Prefer to make a tax-deductible donation? Donate online at bit.ly/NFG4FTC.
You may also contact us by email at [email protected] or call 703-208-FARM (3276). Thanks for your support.