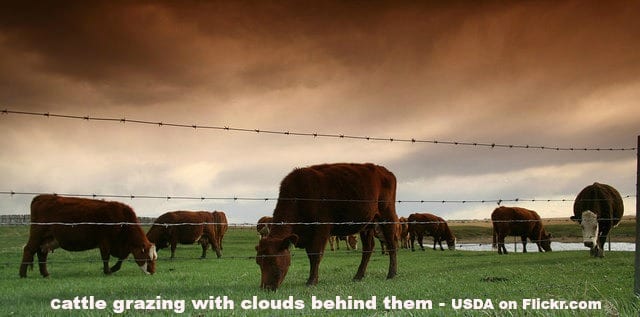 In 1967, at the time of the passage of the Wholesome Meat Act, there were nearly 10,0001 slaughterhouses in the country. The table below from USDA's National Agricultural Statistics Service (NASS) on the number of livestock slaughter plants (poultry plants are not included) shows how the local slaughterhouse infrastructure has deteriorated in the United States over the past fifty years. According to NASS, as of January 1, 2015, there are only 2,770 slaughterhouses in existence around the country.2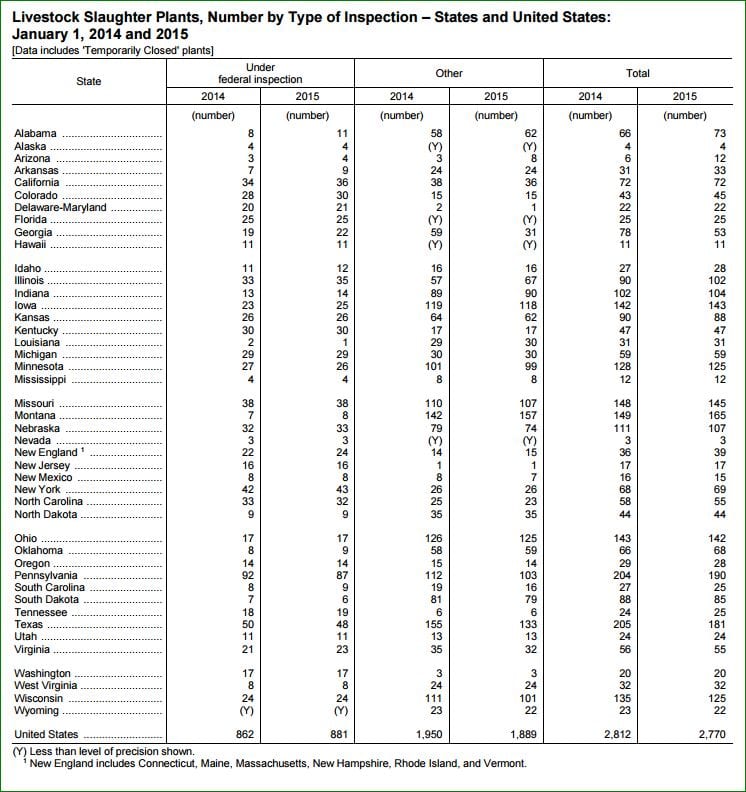 The table shows a breakdown into two categories of slaughter plants: those "under federal inspection" and "other" which covers facilities under state inspection and custom slaughter plants. The term "(Y)" in the NASS table means zero; in other words for example, there is not a single federally inspected slaughterhouse in the state of Wyoming.
Meat from a state inspected facility can be sold only within the state where the slaughter took place; federal law currently prohibits the sale of any custom slaughtered meat. A list of those states with their own state meat inspection is shown in a separate graphic3 below.
"Inspection" means that an inspector must perform an antemortem and postmortem inspection of the animal and be present when slaughter is taking place. Florida, which has no state inspection program, included all of its custom facilities in the "under federal inspection" category possibly because custom houses are subject to federal oversight. Alaska, Hawaii and Nevada likely did the same thing.
Beyond the great decline in the total number of slaughterhouses is the lack of access for small farmers to federally inspected facilities, particularly impacting farmers in those states without their own inspection program. It will be much more difficult to meet the growing demand for grassfed meat if this situation persists.
The NASS data shows the need for passage of legislation in Congress of HR 3187, the Processing Revival and Intrastate Meat Exemption Act (the PRIME Act). Passage of the PRIME Act would give states the option to pass laws allowing the sale of custom processed meat—a key step in rebuilding local slaughterhouse infrastructure in this country.
WHAT YOU CAN DO
Has your U.S. Representative signed on as a co-sponsor of HR 3187? Click here to see. If not, please Take Action; call today and ask your U.S. Representative to co-sponsor HR 3187! You can find out who represents you by going to www.house.gov or by calling the Capitol Switchboard at 202-224-3121.
Spread the word about H.R. 3187!
Share this link: http://bit.ly/PRIME-ACT
Click here to print white paper as a 2-sided handout
1 Denny, R.C.H. (2012). Between the Farm and the Farmer's Market: Slaughterhouses, Regulations, and Alternative Food Networks (Master's thesis). Retrieved from Auburn University AUETD database, https://etd.auburn.edu/handle/10415/3247
2 National Agricultural Statistics Service. Livestock Slaughter 2014 Summary, p. 62 (2015). Retrieved from http://www.usda.gov/nass/PUBS/TODAYRPT/lsan0415.pdf [.jpg]. Accessible via link at http://usda.mannlib.cornell.edu/MannUsda/viewDocumentInfo.do?documentID=1097
3 USDA-FSIS. States Operating their Own MPI Programs. Last modified 3/23/2015. http://www.fsis.usda.gov/wps/portal/fsis/topics/inspection/state-inspection-programs/state-inspection-and-cooperative-agreements/states-operating-their-own-mpi-programs [.jpg]
Graphs by Denny showing decline in number of slaughter facilities, 1967-20101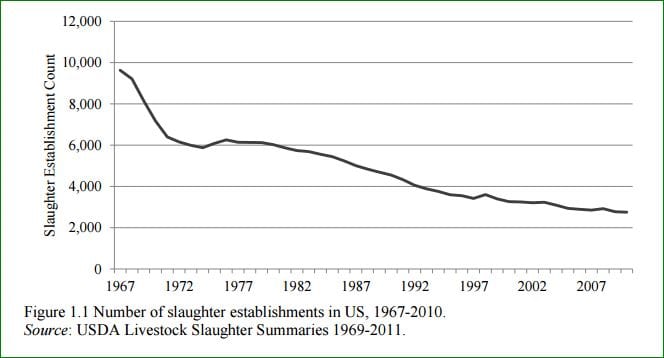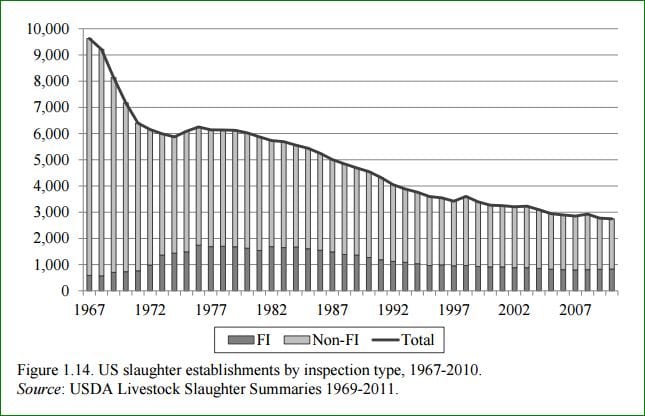 YOUR FUND AT WORK

Services provided by the Farm-to-Consumer Legal Defense Fund (FTCLDF) go beyond providing legal representation for members in court cases.
Educational and Political Action Services also provide an avenue for FTCLDF to build grassroots activism to create the most favorable regulatory climate possible. In addition to advising on bill language, FTCLDF supports favorable legislation via action alerts, social media outreach, and the online petition service.
You can help FTCLDF by becoming a member or donating today.


Anyone wanting to make a contribution to support the work of FTCLDF can make a
donation online
or send a check to:
FTCLDF
8116 Arlington Blvd, # 263
Falls Church, VA 22042
Prefer to make a tax-deductible donation? Donate online at bit.ly/NFG4FTC.
You may also contact us by email at [email protected] or call 703-208-FARM (3276). Thanks for your support.