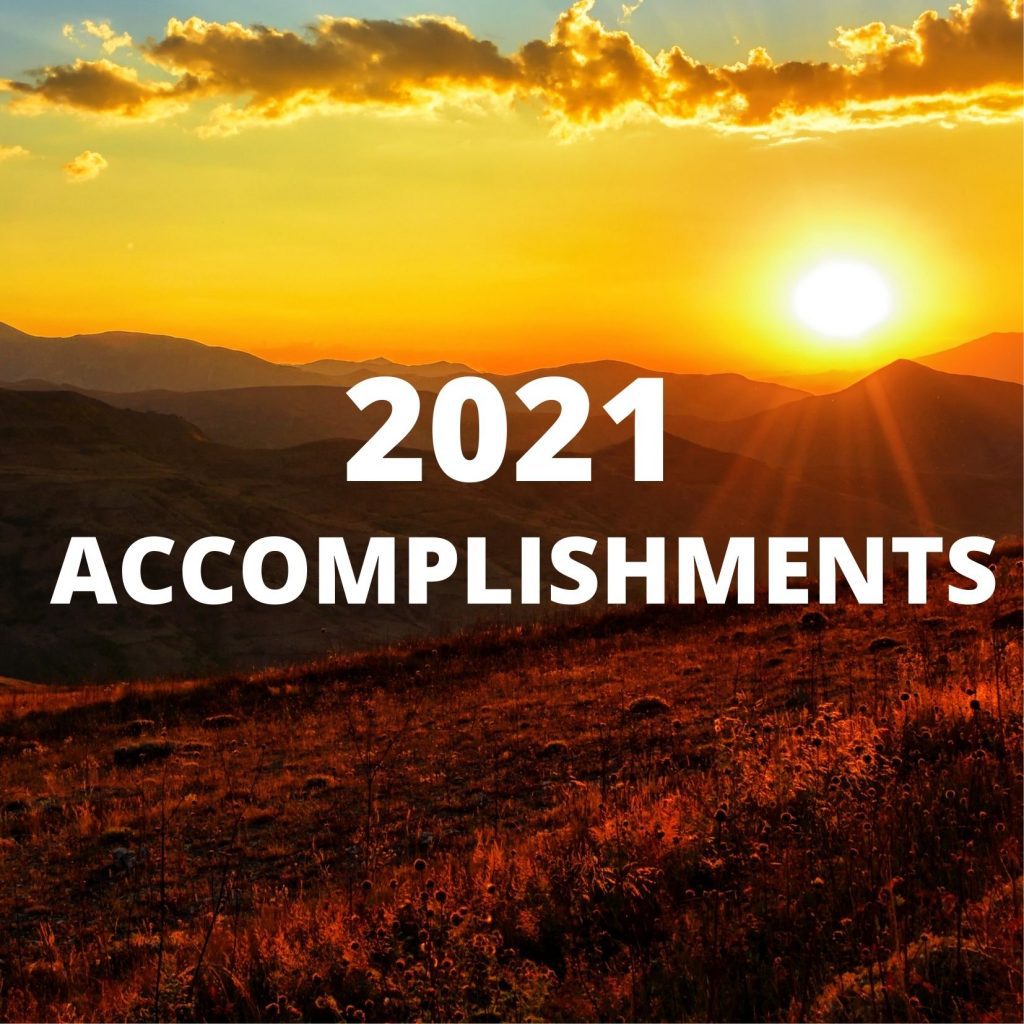 As 2021 comes to a close, we would like to celebrate with you the many achievements we have made in the food freedom movement. We are joyful to be so involved in this movement and to get to fight for farmers, artisanal producers, homesteaders, and consumers across the country. Farm-to-Consumer Legal Defense Fund (FTCLDF) was founded on the simple principle that all Americans should be able to eat the food of their choice from the producers of their choice. We continue to address the many barriers and struggles facing our members including unfair confiscation of livestock, right-to-farm defense, zoning restrictions, and so much more. We work in a challenging environment every day to increase food freedom.
Below are several highlights of which we are especially proud.
Member Needs
Our team had nearly 2,200 interactions with members, donors, and stakeholders for help so far. This includes representing a number of members in state or local agency cases involving:
alleged unlawful sales of meat not processed by USDA approved facilities;
right-to-farm defense on a number of concerns about odors and noise;
alleged violations of weed and noxious plants ordinances;
administrative hearings regarding livestock guardian dogs;
alleged nuisance violations involving composting;
operating without a food establishment permit; and
confiscation of farm products and animals.
We also protected our members by drafting hundreds of dairy herdshare agreements, meat Bills of Sale, and meatshare agreements.
What do members like most about FTCLDF?
Peace of mind
Help and protection to small farmers and producers
Knowing that FTCLDF is assisting in legal battles
Work reversing detrimental laws and bans
Somebody to go to if legal issues arise
Our members' favorite member benefits reported on our survey:
23% – Possible legal representation if there is a court case on matters that are within FTCLDF's mission statement.
19% – Unlimited consultation with attorneys after the first six months of membership on matters within the mission statement. Up to two hours of consultation with an attorney immediately upon joining.
19% – Use of toll-free 24/7 emergency hotline to speak with an attorney if there is a surprise visit or inspection.
17% – Our policy work toward laws that are better for members.
Increased Access
In the summer, we surveyed our membership concerning priorities. We again improved services and resources, including continuing members-only webinars. Be on the look-out for more resources on meat processing soon! We also welcomed our new Board members Kendra Kimbirauskas and April Jones. Kendra brings her extensive policy and farming experience, while April founded and coordinates the Pinehurst Farmers Market in Columbia, South Carolina while juggling her own gardening, writing, and food justice/sovereignty advocacy. We are so grateful for the commitment and participation by the important leaders in the food freedom movement.
Ban on Raw Butter
We teamed up with Organic Pastures Dairy to appeal a spring 2021 court ruling that upheld the Food and Drug Administration's (FDA) ban on the interstate transport, distribution, and sale of raw butter. The FDA has wrongly banned raw butter as part of the agency's interstate ban on raw fluid milk. We continue to fight this ban and the latest ruling to "protect our members from extraordinary government overreach," as our Executive Director Alexia Kulwiec put it, earlier this year. "Without either legislative approval or scientific justification the FDA has prohibited the interstate sale of a safe, and nutrient-rich product, and suggested the agency has nearly limitless authority to do so." Expect to hear more from us on this in 2022.
Action Alerts
We alerted our readers, members, nonmembers, and followers of 25 action alerts on timely state and federal legislative matters with easy steps for taking action.
Collaboration 
We love it when we can gather with our food freedom community. This year, we exhibited at half a dozen conferences across the country, sharing the important work we do and reaching more members, one at a time. Our Executive Director also spoke at half a dozen in-person and virtual events.
Member Moments
Helping members is at the core of our mission. Below are testimonials that highlight our dedication to our members.
"We are a regenerative, beyond organic farm and we raise pastured pork, grass finished beef and lamb, pastured chickens/eggs, and continue to expand and add products. We believe there is a lot of fraud in the organic industry and as part of our transparency, we encourage people to come out to our farm and see what we are doing. This has been so fun! We joined the FTCLDF in 2018 in order to promote food freedom. We believe that the regulations that are in place at this time are not about food safety, but about big corporations controlling the market. We are so thankful for what FTCLDF is doing and plan to continue to support this amazing organization!"
– Cory and Angie Mentink, Farmer Members
"My county threatened me with a $10,000 fine and 2 years max in jail for putting my herdshare milk in my farm store. FTCLDF didn't back down and did great at keeping me out of jail. I'm really thankful. FTCLDF has clout and authority. If it weren't for them, I'd be finished farming. I'm still able to provide herdshare milk because of what FTCLDF did for me."
– Dan Messner, Farmer Member
"With the support I have received from FTCLDF I have been able to create a West Virginia Meat Collective called The Honest Carnivore. The business idea specifically came from the guidance of The Good Meat Project and I double checked some of my material with a lawyer from FTCLDF. The Honest Carnivore offers farmers a better option for their animals via butchery classes and education on creative marketing using loopholes where their animals can be field harvested and still sold. FTCLDF gave me the courage and support to go for it!"
– Elizabeth and Jimmie Riffle, Farmer Members
We also continued Member Monday, where every Monday we highlight a member's photo and bio and at the end of the month, post them all on our website. Below are a few of our favorite member photos from the past year.


Thank You
FTCLDF is a true grassroots organization with most funding coming from membership fees and individual donations.
Throughout our first 14 years, we have defended the rights and freedoms of farmers, homesteaders, artisans, and consumers to grow, obtain, share, exchange, and sell nutrient-dense, local, sustainable, and artisanal food.
We would not have made it this far if it weren't for those of you who: join and renew your memberships; donate funds, food, or time; read and share our posts; like us on Facebook; follow us on Instagram; and host events for us. We thank you for supporting our work and hope you will continue to do so in 2022 and throughout our second decade of protecting food choice.
Consumers and governments alike have seen how consolidation and corporate control of our food system made it vulnerable. Now is the time to ensure that FTCLDF members receive the legal representation they need and also support efforts to pivot to a more sustainable food system that helps small farmers, ranchers, artisan producers, and their consumers.
Not a member but would like to be? Join or find out more HERE.
Want to support our work? Donate HERE.
YOUR FUND AT WORK
Services provided by FTCLDF go beyond legal representation for members in court cases.
Educational and policy work also provide an avenue for FTCLDF to build grassroots activism to create the most favorable regulatory climate possible. In addition to advising on bill language, FTCLDF supports favorable legislation via action alerts and social media outreach.
You can protect access to real foods from small farms by becoming a member or donating today.