Dave Berglund and family

Story At-A-Glance
>> Minnesota Constitution states, "Any person may sell or peddle the products of the farm or garden occupied by him without obtaining a license therefor."

>> Dave Berglund thrice refused to allow the Minnesota Department of Agriculture to inspect his farm even when officials had a warrant.

>> Judge Cuzzo refused to hold Berglund in contempt for refusing the inspection and will allow Berglund to proceed with challenging the constitutionality of MDA authority.

>> Read a prior post for background details.
In a ruling paving the way for a possible precedent-setting court decision on food freedom in Minnesota, Cook County District Judge Michael J. Cuzzo has denied the Minnesota Department of Agriculture's (MDA) request to hold dairy farmer Dave Berglund in contempt for refusing to let MDA officials possessing an administrative warrant inspect his farm. Judge Cuzzo also stayed the order he issued in October 2014 requiring inspection of Lakeview Natural Dairy, the farm Berglund owns and operates, until the judge makes a ruling on the constitutionality of regulations governing MDA's authority to inspect Lakeview Natural Dairy that the farmer and his attorney, Zenas Baer, are challenging. The Farm-to-Consumer Legal Defense Fund is providing funding for Berglund's legal representation.
Judge Cuzzo granted the administrative inspection warrant on October 14, 2014, at MDA's request because Berglund had already refused to let MDA conduct an inspection of his farm on two different occasions in 2013. Berglund contends that the state had no jurisdiction over his farm because of a provision in Article XIII Section 7 of the Minnesota Constitution stating, "Any person may sell or peddle the products of the farm or garden occupied by him without obtaining a license therefor." After Berglund refused to let MDA inspectors with the warrant onto his farm on October 22, the department petitioned the court to hold the farmer in contempt.
On March 2, 2015, a week before the contempt hearing, Baer filed a submission with the Court challenging the validity of the warrant and MDA's underlying statutory authority to inspect Berglund's farm on numerous constitutional grounds. At the March 9th hearing, Judge Cuzzo temporarily denied MDA's request to hold Berglund in contempt and indefinitely stayed his own order that granted MDA the warrant to inspect.
In his June 3rd opinion, which actually denied MDA's contempt request, the judge held that Berglund "has demonstrated a valid reason for his failure to comply" with the administrative warrant. Judge Cuzzo stated, "This Court will not hold Mr. Berglund in contempt, an 'extraordinary remedy', for asserting a challenge to the constitutionality of a statute."
The key section of the judge's opinion was where he distinguished between Berglund's situation and the 2005 Minnesota Supreme Court case of State vs. Hartmann. In the Hartmann case, the State Supreme Court reversed a criminal conviction for selling meat since it was a product of the farm, but it upheld the conviction for processing meat that was prohibited under Minnesota law. In issuing its decision, the Court held that Article XIII Section 7 of the state constitution "exempts farmers" licensure to sell products but not from substantive regulation of the production or sale of their farm products."
In the Berglund case, Judge Cuzzo noted, "As of March 2, 2015, Mr. Berglund raised numerous different constitutional arguments regarding the State's ability to regulate his dairy. Mr. Berglund is now challenging the constitutionality of the regulations that allow the Department to inspect his farm in the first place. The Minnesota Supreme Court did not address this precise issue in Hartmann."
If Baer can persuade Judge Cuzzo that the Minnesota laws governing inspection are unconstitutional as applied to farmers selling the products of the farm direct to consumers, then it will be a major step toward establishing a food system where farmers can legally sell the products of the farm direct to consumers without regulation.
The next step in the case is for Judge Cuzzo to hold a conference scheduling of testimony and argument regarding Berglund's constitutional challenge to the Minnesota laws on farm inspections. The case management schedule is expected to be completed before the end of the month.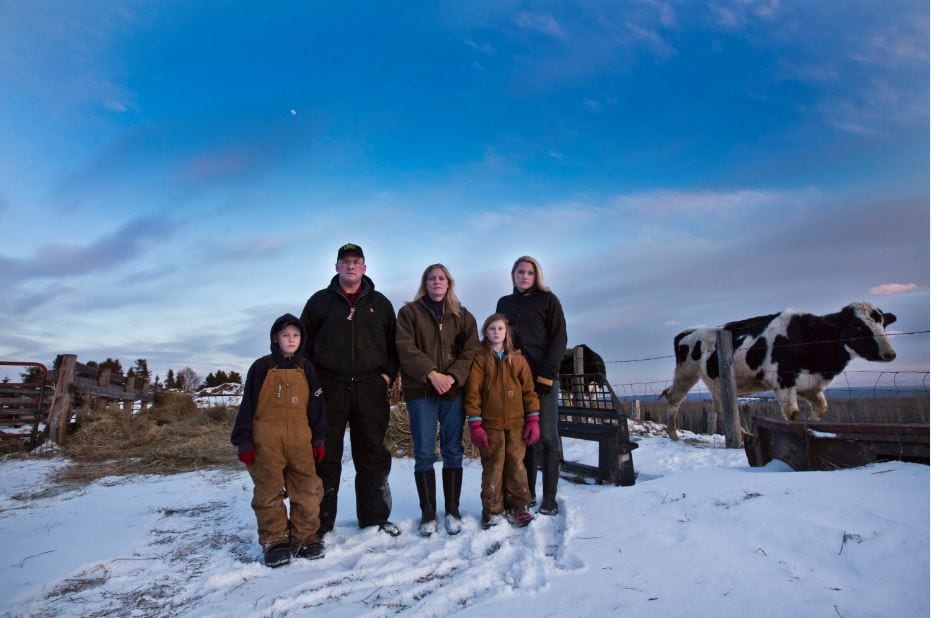 YOUR FUND AT WORK

Services provided by the Farm-to-Consumer Legal Defense Fund (FTCLDF) go beyond providing legal representation for members in court cases.
Educational and Political Action Services also provide an avenue for FTCLDF to build grassroots activism to create the most favorable regulatory climate possible. In addition to advising on bill language, FTCLDF supports favorable legislation via action alerts, social media outreach, and the online petition service.
You can help FTCLDF by becoming a member or donating today.


Anyone wanting to make a contribution toward legal expenses can make a
donation online
or send a check to:
FTCLDF
8116 Arlington Blvd, # 263
Falls Church, VA 22042
Prefer to make a tax-deductible donation? Contact us by email at [email protected] or call 703-208-FARM (3276). Thanks for your support.