Update 8/6/13:
Action Alert – "Criminal Trial for Peaceful Farmer Alvin Schlangen", Attend in St. Cloud, August 13-15, 2013 for charges in Stearns County
Update 9/20/12:
Today the 6-person jury returned a verdict of "not guilty" on all 3 counts; the misbranding charge was dropped as the trial began Monday.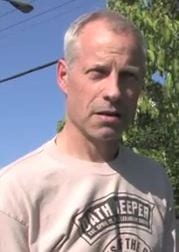 The Minnesota trial for Alvin Schlangen on four misdemeanor charges is set to begin today. Here is the press release.

Press Release – For Immediate Release
September 16, 2012
Contact: Susie Zahratka, Food Rights Activist
651-329-8401, [email protected]
Minneapolis, MN –This week in a Minneapolis courtroom, Alvin Schlangen, a farmer from Freeport, MN, hears from a jury if he will serve jail time for connecting people with nutrient-dense foods. Alvin and other volunteers are part of a private food club that holds a lease on farm animals for food provisions. The arrangement serves to make a legal connection between farm food and city inhabitants.
The case the State is building against Schlangen dates back to June of 2010, when the Schlangen farm was searched following the raid and subsequent closure of the Traditional Foods Warehouse. In 2011, the MDA inspected Schlangen's farm vehicle without a warrant where the MDA then illegally seized food owned by the private food club. The food was valued at thousands of dollars.
The persecution of Alvin Schlangen is not an isolated case in the state of Minnesota. In May 2012, the MDA threatened several women whose homes serve as drop sites for food from another local farm. To peacefully protest the attack on local farmers including Alvin Schlangen, these women, along with their families and friends, rallied outside the government center in Minneapolis, citing an overreach of government in regard to their food supply.
At 9:00 a.m. on Monday, September 17th at the Hennepin County Courthouse, jury selection will begin. The trial is set to last for at least three days. Alvin faces four misdemeanor charges including the sale of raw milk and mislabeling of other foods. Schlangen maintains he is merely a volunteer in a private food club whose purpose is to bring farm-direct food to its members. Alvin's food club family, real food activists, and the Farm-to-Consumer Legal Defense Fund stand in support Alvin Schlangen.
###
For more information about farm raids: www.FarmFoodFreedom.org
For additional information on raw milk: www.westonaprice.org
Read Gumpert's blog, "ALVIN SCHLANGEN TO BASE UPCOMING TRIAL ON PRIVATE FOOD RIGHTS; STEWART SEEKS DISMISSAL OF VENTURA COUNTY FARM-ACQUISITION CHARGES; MORE CA RAW MILK? CIVILITY" on TheCompletePatient.com