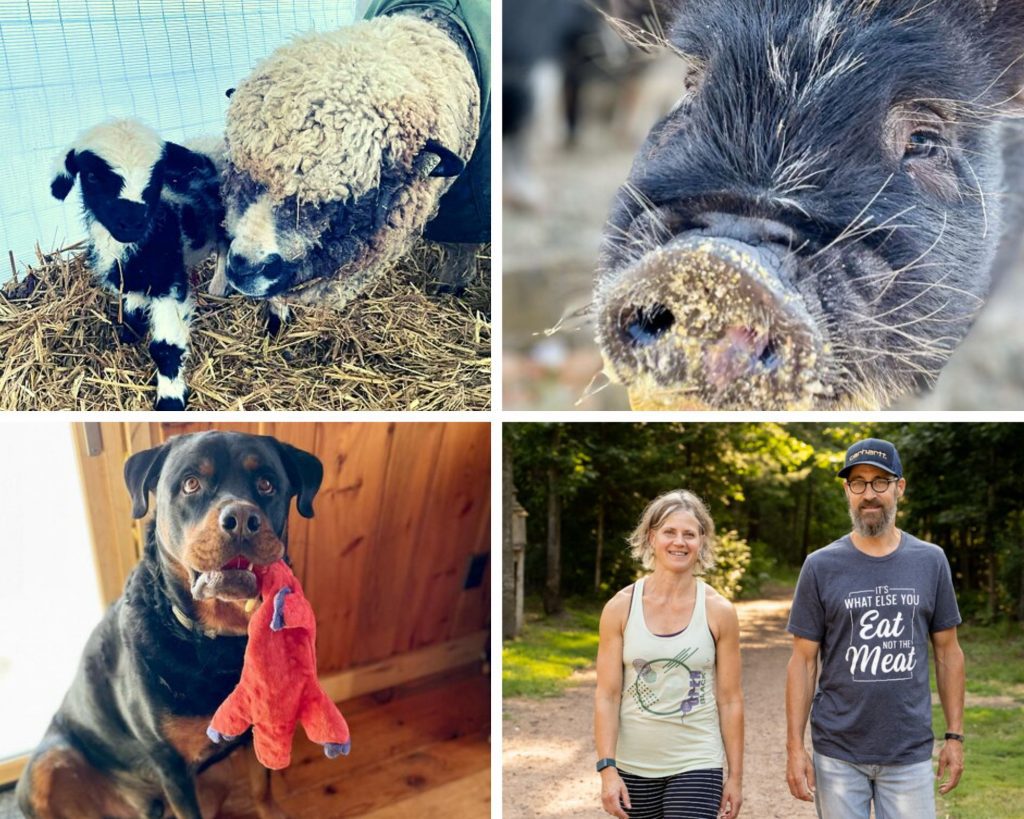 The first Monday of each month is Member Monday where we feature member photos or a video on our Instagram and Facebook pages. Farm-to-Consumer Legal Defense Fund (FTCLDF) is proud of our members, and we take great pleasure in highlighting their operations and the awesome work they are conducting in sustainable farming, animal husbandry, artisanal production, and homesteading. See below for September's member photos!
Shady Grove Farm
Libby and Randy Buchler are owners and farmers at Shady Grove Farm, nestled in the center of Michigan's Upper Peninsula. They are passionate about living a simple, sustainable, self-sufficient way of life, while regenerating the land and providing for their community. They pride themselves on utilizing beyond organic practices, which provides the best life for their animals, plants, family, community and planet. The farm is home to sheep, pigs, chickens, turkeys, and a handful of permaculture projects. The Buchlers believe in food freedom, and strive to empower people to learn how to make homesteading work for them. Randy is also a founding member and sits on the Board of Directors for the Michigan Small Farm Council.
"We have remained members of the FTCLDF because after what our farm went through, we fully support the work that the FTCLDF does across the country," said Randy. "Since our 2012 Michigan Right to Farm victory, I've helped several other Michigan farms who were having legal issues with their local government. I, along with 7 other people, helped start the Michigan Small Farm Council in Michigan, as well, and still sit on the BoD's. My work to help protect small farms in Michigan has not stopped and I will continue to assist others as long as I'm able."
Find out more about this farm:
www.gratefuleggs.org
www.facebook.com/ShadyGroveFarmUP
www.instagram.com/shadygrovefarmup
Michigan Small Farm Council website: www.michigansmallfarmcouncil.org
Membership
Thank you to all of our wonderful members! We are membership-based and couldn't do the work we do without you! Learn more about membership here.
If you're a member and would like to share your photos with us, email [email protected] for more details.
YOUR FUND AT WORK
Services provided by FTCLDF go beyond legal representation for members in court cases.
Educational and policy work also provide an avenue for FTCLDF to build grassroots activism to create the most favorable regulatory climate possible. In addition to advising on bill language, FTCLDF supports favorable legislation via action alerts and social media outreach.
You can protect access to real foods from small farms by becoming a member or donating today.