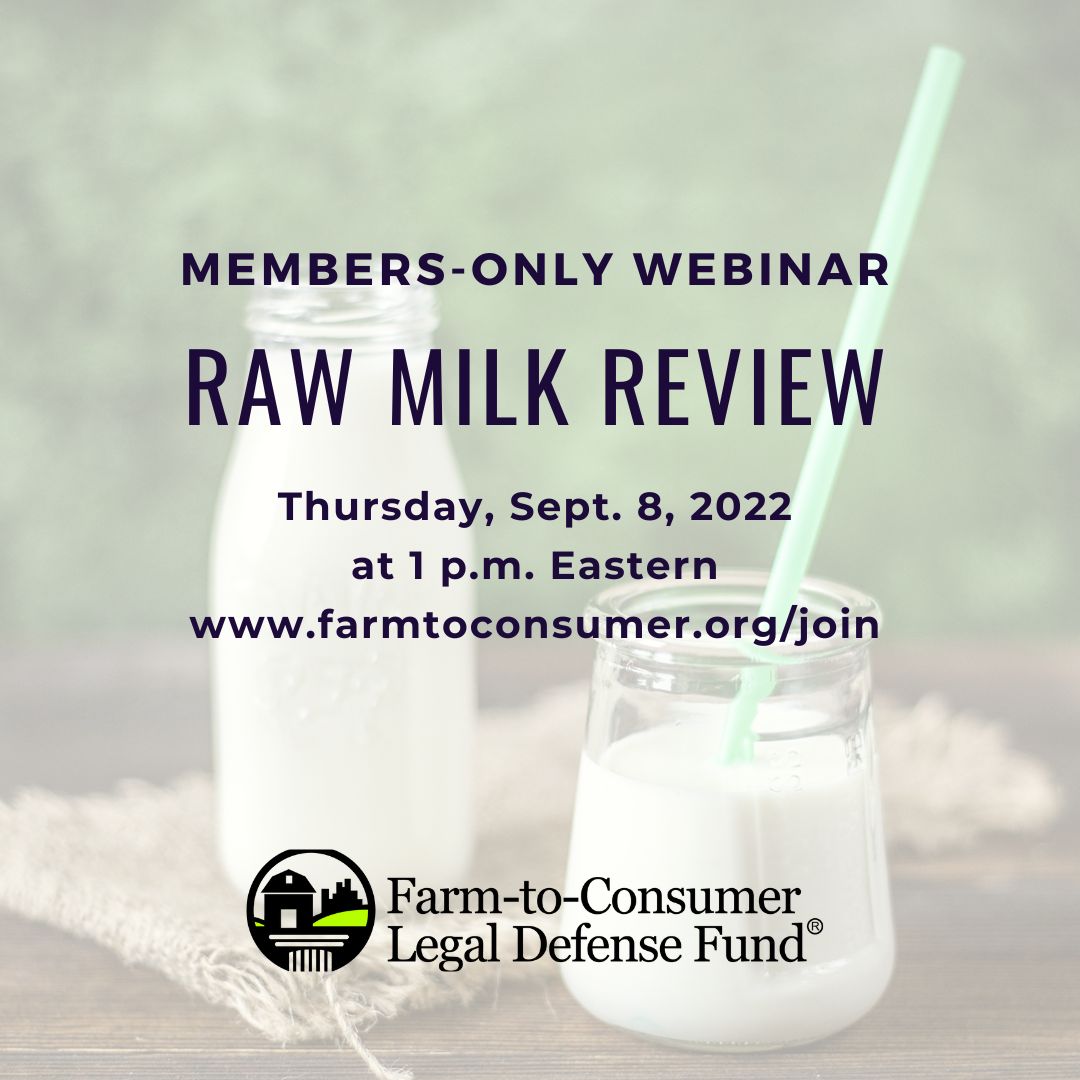 Things change! And it's time for a raw milk review.
If you are producing and selling, or even considering producing and selling raw milk or any raw dairy product, this upcoming Members-Only Webinar is for you.
In this live webinar two of our members join our legal specialist Christine Djuzna ,and executive director, Alexia Kulwiec to cover:
The history of raw milk prohibition,
Current updates to statutes and regulations,
Using herdshares and cowshares, and
How to stay in compliance and thrive as a raw dairy producer.
We will also leave time for questions, so have them ready for us!
You will be sent a special link to the webinar so that you can join us live. If you can't join us live, we will be sure to send a special link to the recorded webinar once it is posted to our members-only resources page.
We look forward to seeing you September 8 at 1 p.m. EST and 12 p.m. CST for the Raw Milk Review!