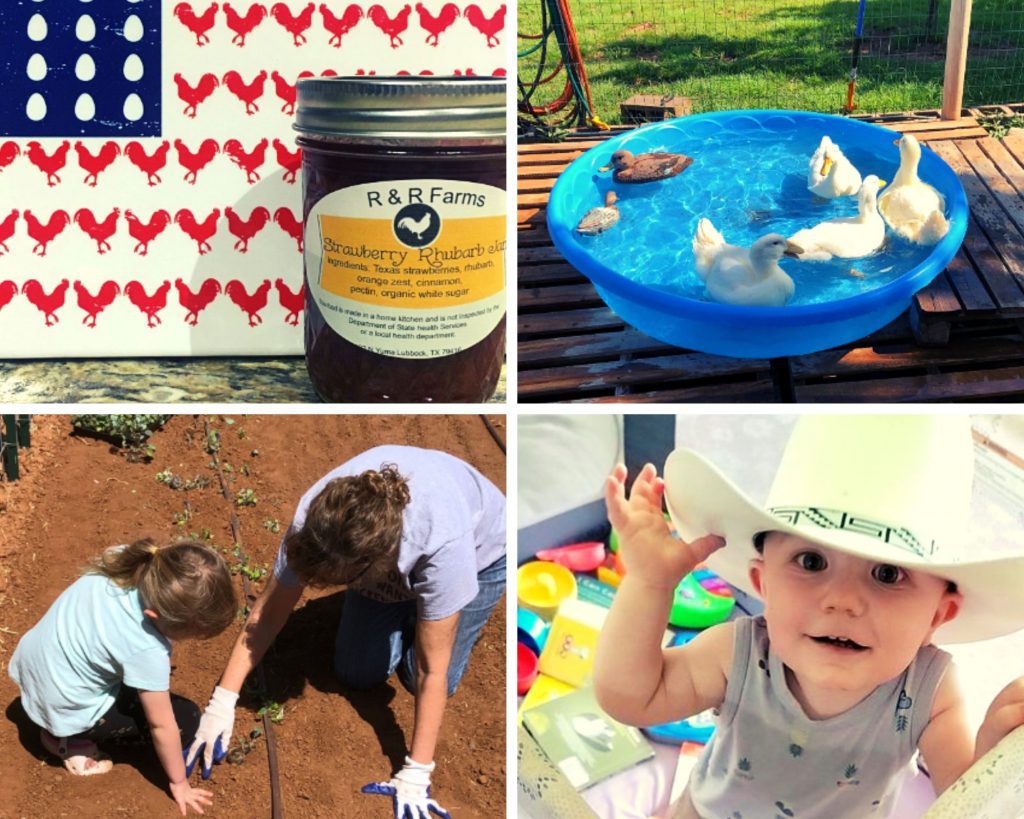 The first Monday of each month is Member Monday where we feature member photos or a video on our Instagram and Facebook pages. Farm-to-Consumer Legal Defense Fund (FTCLDF) is proud of our members, and we take great pleasure in highlighting their operations and the awesome work they are conducting in sustainable farming, animal husbandry, artisanal production, and homesteading. See below for July's member photos!
R & R Farms
Ray and Rhonda moved back to Lubbock in 2014 and immediately took to produce farming in the Texas Panhandle and thus R & R Farms was born. They started growing produce for themselves because they didn't like when the stuff at the was picked before it was ripe and the stuff at the grocery store didn't taste good. Fresh, farm-ripened food was welcome in Lubbock so they expanded to have more to sell at the farmer's market.
Ray and Rhonda are no strangers to farming, as both of them grew up doing it: it's in their background and blood. Ray is a retired veteran who served in the Air Force, and Rhonda always tried to have a small garden for produce even when moving around often.
R&R Farms practices sustainable farming, which Rhonda explains as "…that what we put into the soil sustains the soil and life for the earth, and human beings." Ray adds, "We don't pick it green; we pick it when it's ripe and we sell it right off the farm." Rhonda says, "We do what we do because we're giving back. We have planted a lot of younger trees. We may not be here to see them, but that really doesn't matter because we're doing it for the future. We're putting stuff in the ground that is sustainable for the ground, for us right now, and to keep our customers healthy."
Find out more about this farm:
www.rrfarmstx.com
www.instagram.com/rrfarmstexas
www.facebook.com/rrfarmstexas2010
Membership
Thank you to all of our wonderful members! We are membership-based and couldn't do the work we do without you! Learn more about membership here.
If you're a member and would like to share your photos with us, email [email protected] for more details.
YOUR FUND AT WORK
Services provided by FTCLDF go beyond legal representation for members in court cases.
Educational and policy work also provide an avenue for FTCLDF to build grassroots activism to create the most favorable regulatory climate possible. In addition to advising on bill language, FTCLDF supports favorable legislation via action alerts and social media outreach.
You can protect access to real foods from small farms by becoming a member or donating today.