Every Monday is Member Monday where we feature a member photo or video on our Instagram and Facebook pages. Farm-to-Consumer Legal Defense Fund (FTCLDF) is proud of our members, and we take great pleasure in highlighting their operations and the awesome work they are conducting in sustainable farming, animal husbandry, artisanal production, and homesteading. See below for a roundup of October's member photos!
Goat Milk Stuff
Goat Milk Stuff is a 36-acre farm in Scottsburg, Indiana producing goat milk soap from the healthy, raw milk from a beloved Alpine Dairy herd. Jim and PJ Jonas, along with their eight children, run the farm and business. They began Goat Milk Stuff to share the goodness of goat milk with others, to bring Jim home full-time, and to provide an environment where their children could learn to be entrepreneurs. They are thrilled to be able to share not only their Goat Milk Stuff when you shop their products, but to be able to share a piece of their lives whether you are reading PJ's blog, watching their YouTube videos, or visiting them on the farm. The Jonas family believes that everything is a learning opportunity and a God issue (including making and selling goat milk soap). In addition to goat milk soap, they also sell natural deodorants, laundry soap, solid lotions, and lip balms. Shop and set up recurring delivery securely at goatmilkstuff.com.

Copeland Family Farms
Settled at the base of Mount Shasta in Northern California, Copeland Family Farms has become a leader in A2A2 grass-fed milk, grass finished beef and milk fat pork. Listed under the strict safety standards of the Raw Milk Institute, the cows and milk are tested regularly. Bob and Dusty Copeland are the breeders of A2A2 only Grass-fed Family Milk Cows. In 2005 they began a farm share program, letting local families grow their own food on the farm, train to milk the tested milk cow herd, and raise milk fat pork and grass finished beef. All calves born on the ranch are hand raised by the farm share families. COME TO THE FARM to learn more!

Grand View Farm
Grand View Farm in Forest Hill, Maryland is a regenerative, pasture-based livestock operation run by the Bailey family. They focus on organically grown, wholesome food that is produced in a way that simultaneously heals the land and enriches the local agricultural economy. The team at Grand View Farm raises 100% grass fed Devon cattle as well as egg layers, broilers, and pigs on pasture using intensive rotation practices. All of the provisions from the farm are direct marketed, primarily through their online store and delivered directly to customers' homes. Looking into the future, the Baileys are focused on the strategic growth of direct-to-consumer sales through innovative new platforms and local vertical integration to strengthen the area's agricultural economy. The photo is of the Bailey's two-year-old son who loves everything about the farm.

Essex Farm
Mark and Kristin Kimball run Essex Farm in the beautiful Adirondack Valley of New York. Essex Farm produces grass-fed beef, pastured pork, chicken, eggs, fifty different kinds of vegetables, milk, grains and flour, fruit, herbs, maple syrup, and soap. The animals are fed certified organic food, and they do not use any conventional pesticides, herbicides, or fertilizers. The Kimballs run a CSA program with options to deliver to customers in the New York City area as well as inviting members on the farm to pick up their orders, visit the farm store, and participate in farm events. Essex Farm shares what they have learned via a mentoring program for beginning farmers and through Kristin's memoir, The Dirty Life, which chronicles Essex Farm's startup year. In another memoir by Kristin, Good Husbandry, she further details life running Essex Farm.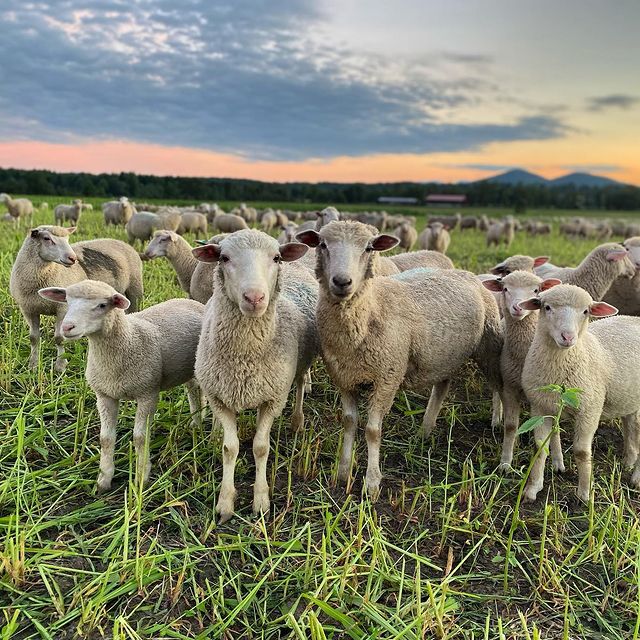 Membership
Thank you to all of our wonderful members! We are membership-based and couldn't do the work we do without you! Learn more about membership here.
If you're a member and would like to share your photos with us, email [email protected] for more details.
YOUR FUND AT WORK
Services provided by FTCLDF go beyond legal representation for members in court cases.
Educational and policy work also provide an avenue for FTCLDF to build grassroots activism to create the most favorable regulatory climate possible. In addition to advising on bill language, FTCLDF supports favorable legislation via action alerts and social media outreach.
You can protect access to real foods from small farms by becoming a member or donating today.