Every Monday is Member Photo Monday where we feature a member photo on our Instagram and Facebook pages. Farm-to-Consumer Legal Defense Fund (FTCLDF) is proud of our members, and we take great pleasure in highlighting their operations and the awesome work they are conducting in sustainable farming, animal husbandry, artisanal production, and homesteading. See below for a roundup of April's member photos!
Liberty Hill Farm
Liberty Hill Farm of Berryville, Virginia began in the spring of 2010. It is operated by Ken, Andrea, Samuel, and Treasure Matich. The farm began out of a desire to consume pure, organic meats and to offer the same to others. Liberty Hill Farm offers many products including 100% grass fed raw milk herd shares, 100% grass fed beef, woodland-raised pork, pasture-raised chicken, pasture-raised turkey, and free-range eggs. Their poultry and pigs are pasture- and woodland-raised and consume certified organic feed. They sell off the farm and at the Purcellville and Great Falls farmers markets year round. To learn more about Liberty Hill Farm or to place an online order go to www.libertyhillfarmva.com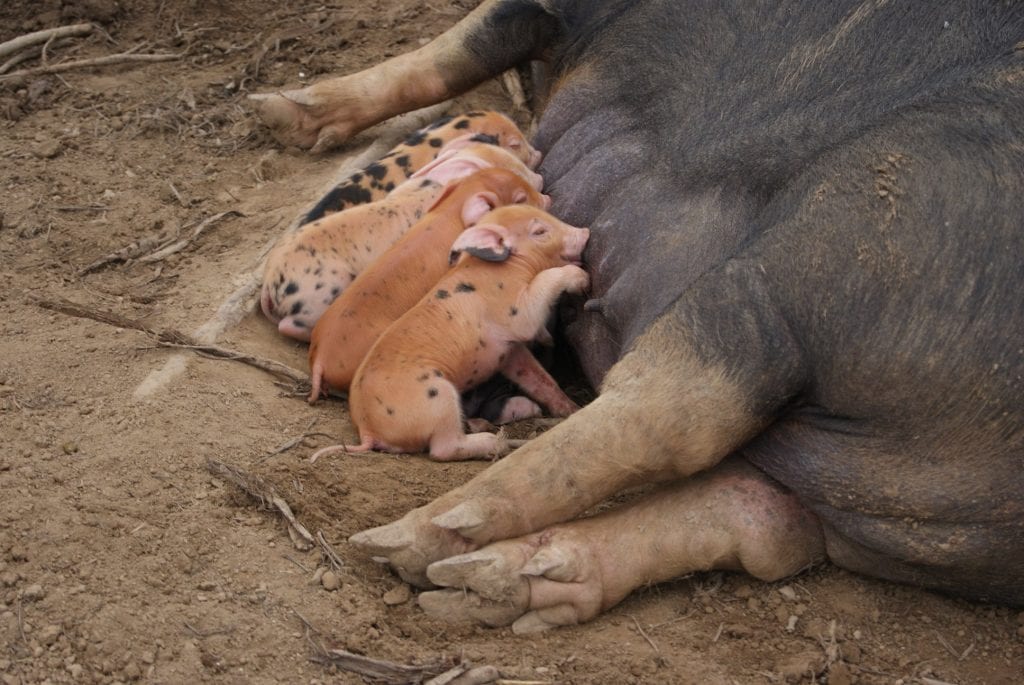 Kathy Lynch
Is it an oversized rutabaga or turnip? You decide. Whatever it is, Kathy Lynch's garden in Westford, Massachusetts was fruitful this past summer! Kathy's passion for wellness led her to training for business as a Nutrition Consultant and Chapter Leader for the Weston A. Price Foundation. An avid, award-winning gardener, Kathy is Past President of the Westford Garden Club and recent Vice Chair of Healthy Westford.

The Farm on Central
This photo is of the Kilpatrick family standing in a six-way cover crop mix on their new farm, The Farm on Central, in Southwest Ohio. The sunflower cover crop not only fed the soil but attracted hundreds of people to visit the farm to hear about their vision for the property. Michael Kilpatrick has been farming since 2003 when he and his brother tilled up their parents' front yard and started growing vegetables for the local market. Those humble beginnings grew into Kilpatrick Family Farm which for a decade provided the New York Capital region with vegetables. In 2015, Michael and his wife Savannah moved to Ohio and started a search for a new farm, which they finally found and purchased recently. The new farm is an 8-acre parcel located within city limits that will provide mushrooms, horticulture, and a wide range of vegetables through a farm store as well as wholesale outlets. They will also provide farm-based fun family events and education.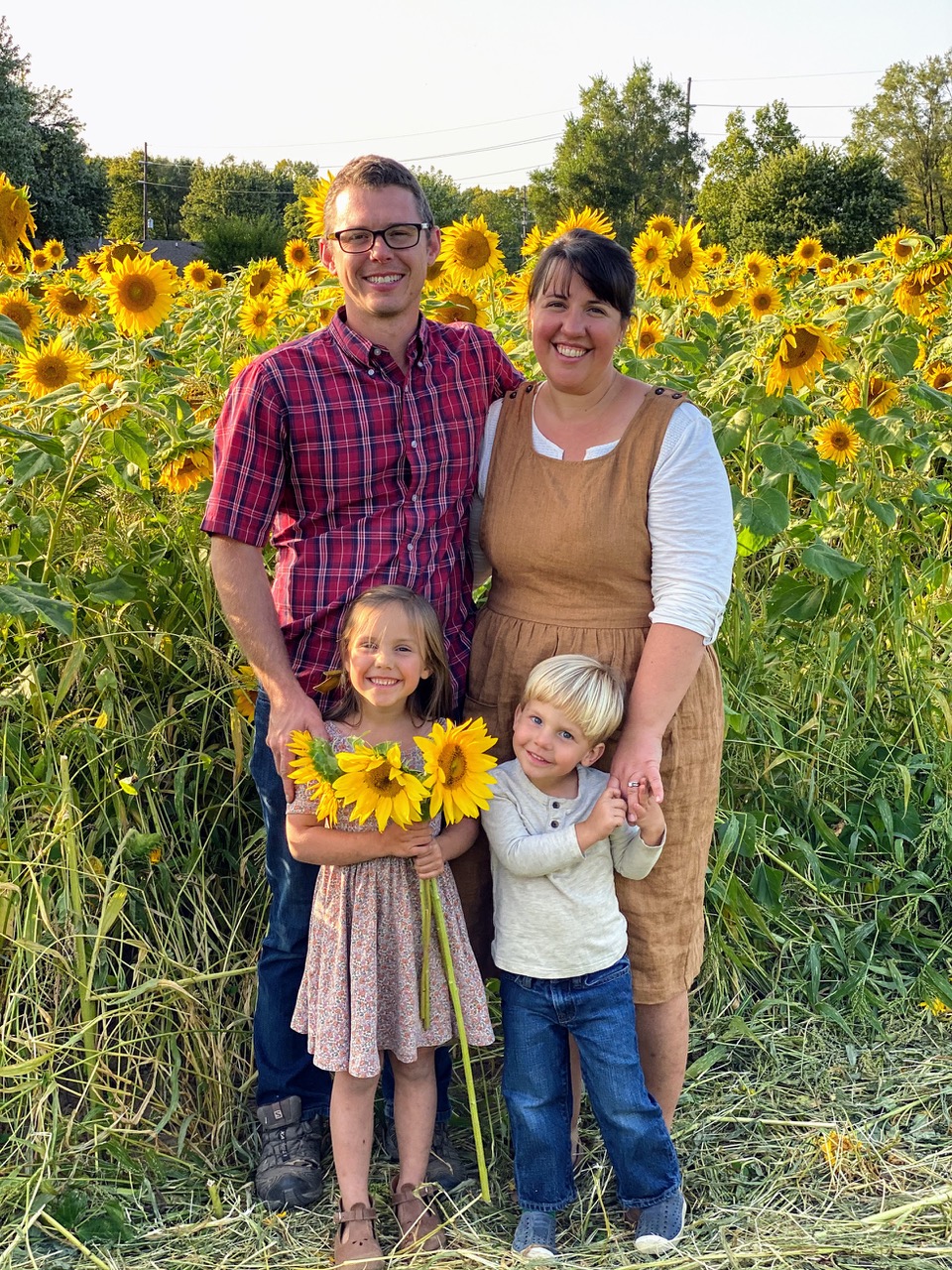 Monticello College
Shanon Brooks is president and his wife Julia is bookkeeper for Monticello College, an American leadership school, in Utah. Their college is a unique school that combines the georgics, liberal arts, manual arts, and entrepreneurship with the goal of debt-free, mortgage-free, self-reliant graduates. The campus sits on 82 acres of the Colorado Plateau in the heart of the southwest's Four Corners area. Students study the liberal arts while farming, raising field-to-fork livestock, green-housing, and growing field crops, all designed to provide food for their campus while students learn valuable life skills. Monticello College is off-grid and heated with fire wood, which allows students to learn the value of energy and how to monitor its use. Their remote campus is the perfect location for extra curricular activities including wilderness hiking, rock climbing, rappelling, developing survival skills, weaving, blacksmithing, and fermenting vegetables. All students spend hundreds of hours in traditional and alternative methods of construction. Monticello College graduates are prepared to build their own home, grow their own food, generate their own electricity, run a small business, and provide selfless leadership in their communities. In the photo, students are learning straw bale construction. Find out more at www.monticellocollege.org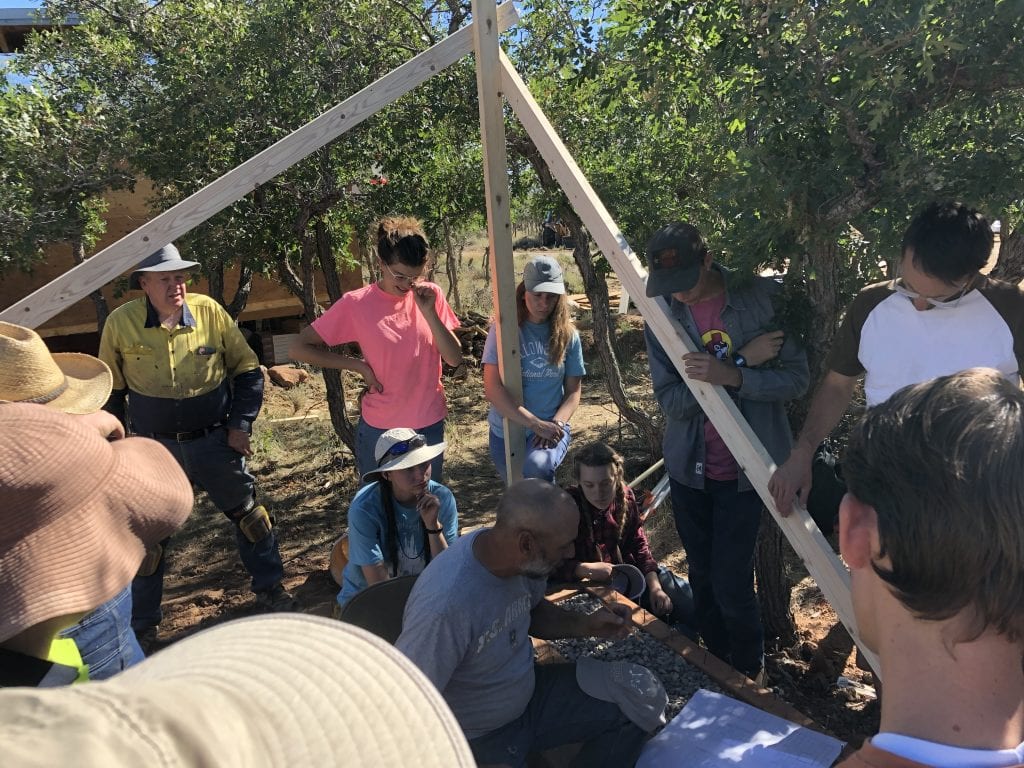 Membership
Thank you to all of our wonderful members! We are membership-based and couldn't do the work we do without you! Learn more about membership here.
If you're a member and would like to share your photos with us, email [email protected] for more details.
YOUR FUND AT WORK
Services provided by FTCLDF go beyond legal representation for members in court cases.
Educational and policy work also provide an avenue for FTCLDF to build grassroots activism to create the most favorable regulatory climate possible. In addition to advising on bill language, FTCLDF supports favorable legislation via action alerts and social media outreach.
You can protect access to real foods from small farms by becoming a member or donating today.