Every Monday is Member Photo Monday where we feature a member photo on our Instagram and Facebook pages. Farm-to-Consumer Legal Defense Fund (FTCLDF) is proud of our members, and we take great pleasure in highlighting their operations and the awesome work they are conducting in sustainable farming, animal husbandry, artisanal production, and homesteading. See below for a roundup of March's member photos!
Divina Farms
Michele and James Santangelo wanted a few back yard chickens so ended up on 40 acres in the foothills of Northern California raising some chickens…along with a few water buffalo, guinea fowl, Jersey cows, heritage turkeys, beef stockers, a donkey, some peacocks, Idaho pasture pigs, ducks, a one-eyed horse and three free-range kids. They call their Pilot Hill, California homestead Divina Farms. Besides raising a menagerie of livestock for eggs, dairy, and meat, their main focus is growing their herd of water buffalo to make the delicacy known as mozzarella di bufala or mozzarella cheese. Not only do the water buffalo have marvelous milk for mozzarella, ghee, and gelato, but they also give lots of #buffalove. The water buffalo will lay down for belly rubs if you can find their favorite spot. Plus they eat the weeds like star thistle and turn it into amazing milk. A big reason the Santangelos signed up as members with FTCLDF was for the support in starting a micro dairy. The picture is of their oldest child Skyelar with two of the younger water buffalo, Doria and Perla, taken a few days after the water buffalo arrived at Divina Farms.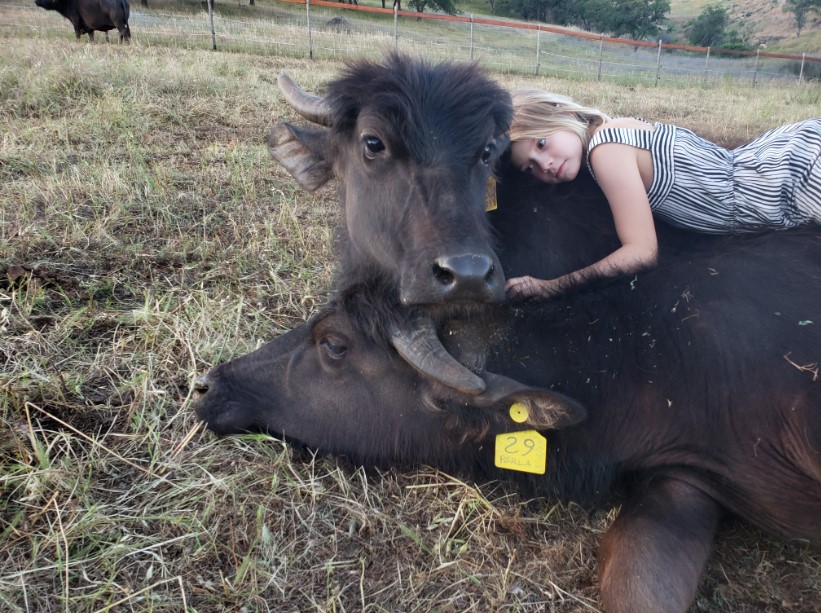 Chetwyn Farm
Chetwyn Farm is a small organic family farm located in the Hayward Hills of Northern California. The farm is owned and operated by David and Anna Najarian. When the Najarians bought the farm, it was run down and in need of a family. It had been a cattle ranch back in the 1800s. After they purchased the farm, they discovered among the citrus grove, an avocado tree and so their avocado adventure began. The Najarians planted a small variety of avocado trees to see which would bear fruit. They all did! Now they have added over 200 avocado trees of different varieties to the farm. The different varieties have staggered seasons, so they have delicious avocados year round. In addition to avocados, their farm also hosts goats, cats, pigs, chickens, a farm dog, figs, oranges, gardens, and apples. In the photo, they are harvesting their Lamb Hass avocados that they sell at the farmers market. They are enjoying their farming adventure as well as the fruits of their labor.

Deerfield Farm
Deerfield Farm is set in the beautiful rolling hills of Durham, Connecticut. This growing business started as a Naples family 4-H project and hobby 37 years ago. In 2004 Deerfield Farm grew into a full-time business. The present location on the corner of Parmelee Hill Road and Pent Road is a town-owned open space. They lease the land and barn from the town of Durham. In spring 2005, the new barn was complete and the Naples started the installation of their milking system, tie stalls, and barn cleaner. Fencing went up and the registered Jersey cows arrived in late spring 2005. The pretty piece of farmland was once again alive with agriculture. The Naples harvest their own hay and the cows graze the rolling hills through the warm months. All of the milk they produce is bottled at the farm or made into yogurt, chocolate milk, mocha coffee milk or soft cheese in their own state-certified processing room on the premises. Deerfield Farm products are sold at the farm and include humanely raised, antibiotic-, synthetic-, and hormone-free beef, veal, pork and poultry.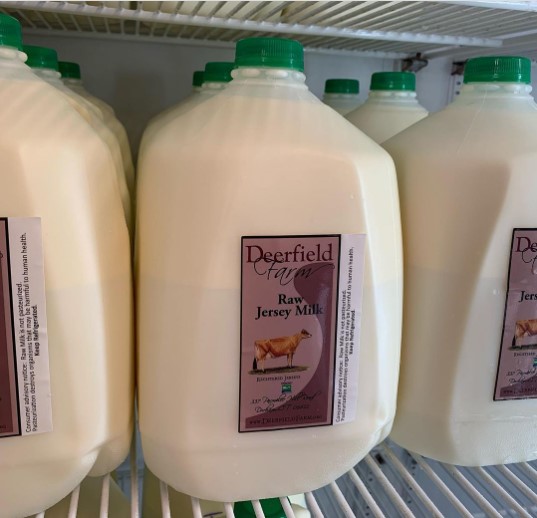 Rafter W Ranch
Lisa and Lance Wheeler own and operate Rafter W Ranch in Simla, Colorado. The small family-based holistic ranch is on 640 acres; the Wheelers also lease additional acres nearby. They raise pastured beef steers only on what nature provides during spring, summer, and fall, and grass hay out on pasture during winter. That means no antibiotics, no hormones, and no grain. Their goal is to rebuild the soil by mob-grazing methods to sequester carbon back into the earth. They use holistic methods to enhance the soil and produce the highest quality, nutrient-dense food. In addition to cattle, they also raise pastured lamb and chicken. During the growing season, they move their animals once or twice per day to fresh grass and are certified producers for the American Grassfed Association.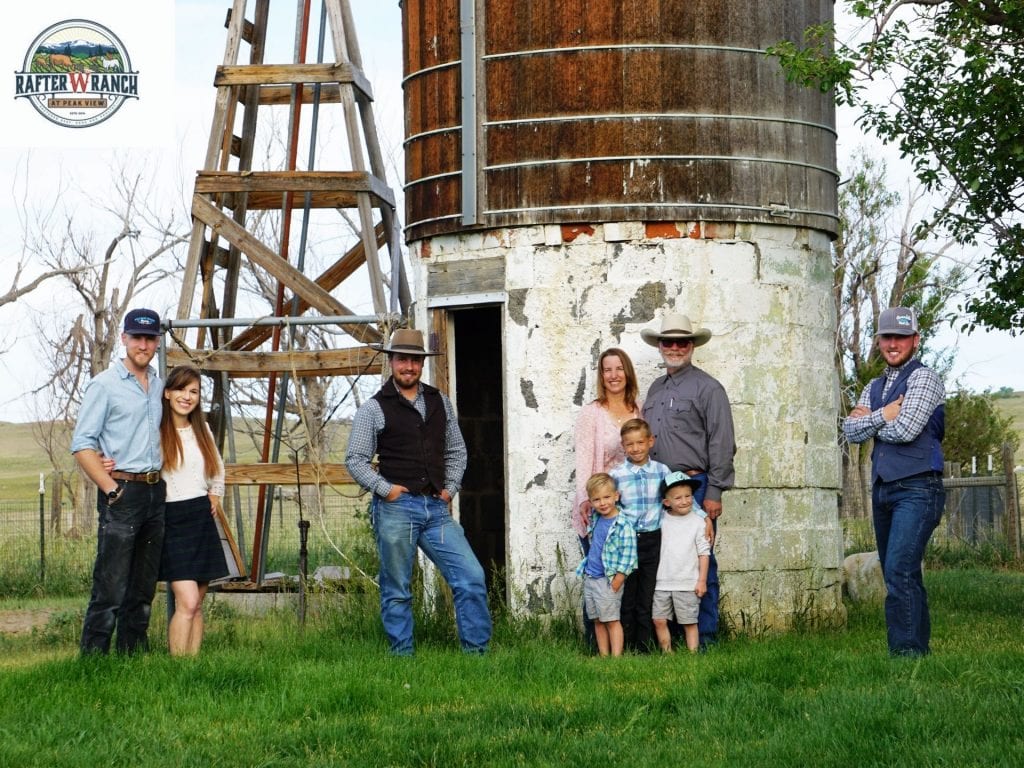 Windy Acres Dairy
Billie Wheeler-Johnson owns and operates Windy Acres Dairy on 20 acres in Prineville, Oregon. Windy Acres was purchased in 1994 as a hobby farm. Now she milks 20 cows once a day and operates on a herd share program. The cows live on pasture and are supplemented with orchard grass in the winter and are not given hormones or antibiotics. Herd share members can receive fresh raw milk, cultured butter, heavy cream, colostrum, yogurt, and sour cream. In addition to herd share memberships, Billie sells cheeses, honey, pasture-raised eggs, veal, lamb, and pork. She hosts a yearly educational event featuring wool spinning and cheese and soap making. Billie has been a long-time member and volunteer with FTCLDF, for which we're grateful.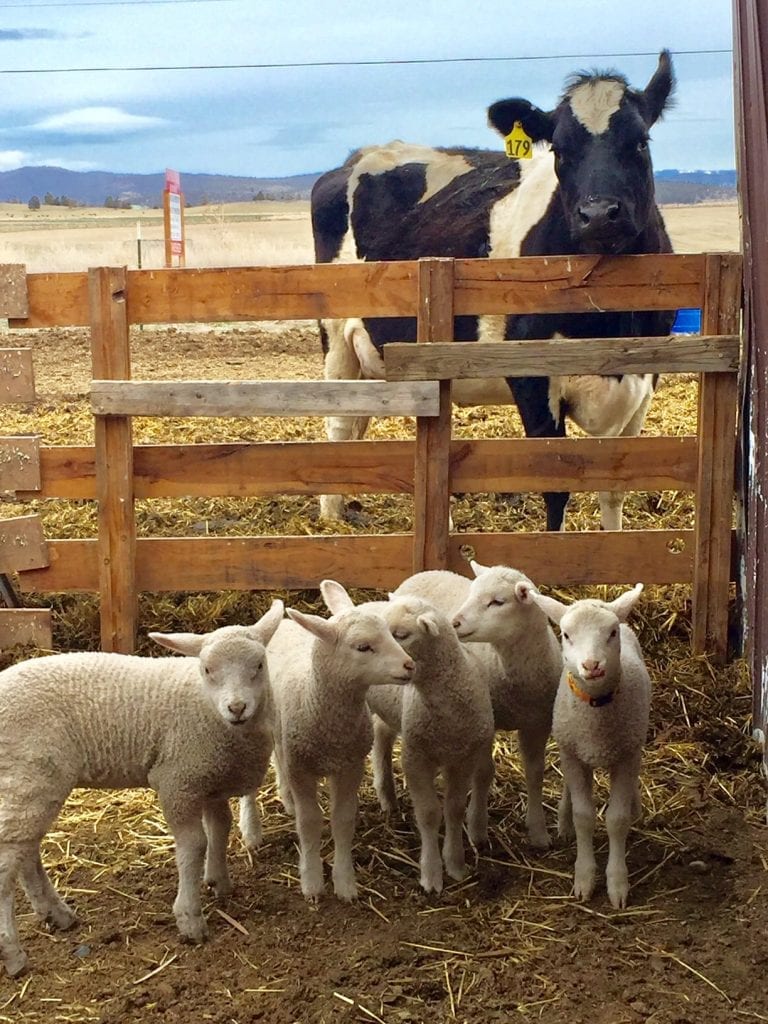 Membership
Thank you to all of our wonderful members! We are membership-based and couldn't do the work we do without you! Learn more about membership here.
If you're a member and would like to share your photos with us, email [email protected] for more details.
YOUR FUND AT WORK
Services provided by FTCLDF go beyond legal representation for members in court cases.
Educational and policy work also provide an avenue for FTCLDF to build grassroots activism to create the most favorable regulatory climate possible. In addition to advising on bill language, FTCLDF supports favorable legislation via action alerts and social media outreach.
You can protect access to real foods from small farms by becoming a member or donating today.