Every Monday is Member Photo Monday where we feature a member photo on our Instagram and Facebook pages. Farm-to-Consumer Legal Defense Fund (FTCLDF) is proud of our members, and we take great pleasure in highlighting their operations and the awesome work they are conducting in sustainable farming, animal husbandry, artisanal production, and homesteading. See below for a roundup of January's member photos!
Chugach Farm
Jed and Allie are the owners and operators of Chugach Farm in Chickaloon, Alaska. Allie grew up on a farm in Ohio and fell in love with Alaska at age 18 when she traveled there for outdoor adventures. Having been diagnosed with celiac disease in her mid-20's, Allie was motivated to commit to a 100% local and nutrient-dense diet of wild game, farm raised meat, good local fat, ferments, root veggies, raw goat milk, and eggs. She is proud of not having to rely on the grocery for over 14 years and feels better than ever, never looking back. Allie melds her education, strong work ethic, love for the soil and passion for herbal medicine and a nutrient-dense diet into a full-time farm-life obsession. Chugach Farm has been in full operation since 2010, selling their goods at farmers markets, restaurants, CSAs, to local customers, and now via direct market through their new Chugach Farm online store. A joyful Allie is pictured here with a mound of Chugach Farm carrots.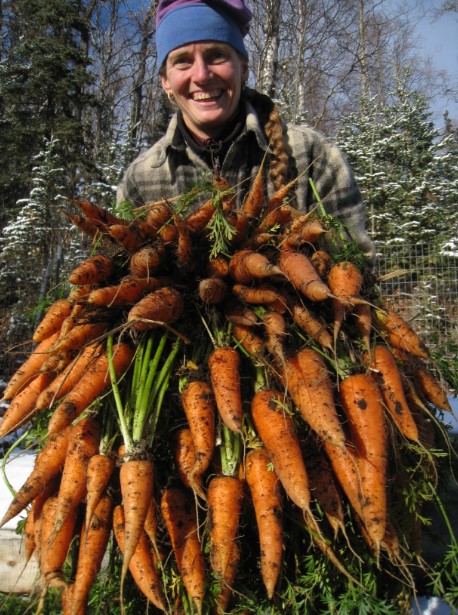 Kelly Moeggenborg
Kelly Moeggenborg had a food transformation in 2004 after a long-time love affair with convenience foods. She began passionately researching how to eat and live better, and in late 2007, her Kelly the Kitchen Kop blog was born. She loves to help others with the knowledge she has gained from her own family's transition to real food. In addition to blogging, she teaches an online class called Real Food for Rookies and she wrote a book with the same name. She recently revised and expanded the book and it's now an even better resource to help those who are new to healthy, traditional eating, or who want fresh insights. Kelly lives in a small town near Grand Rapids, Michigan with her husband of 29 years and is a former Weston A. Price Foundation chapter leader. She also homeschools three of their children, with their eldest graduated from college and on his own. Kelly has been a consumer member with us for over a decade!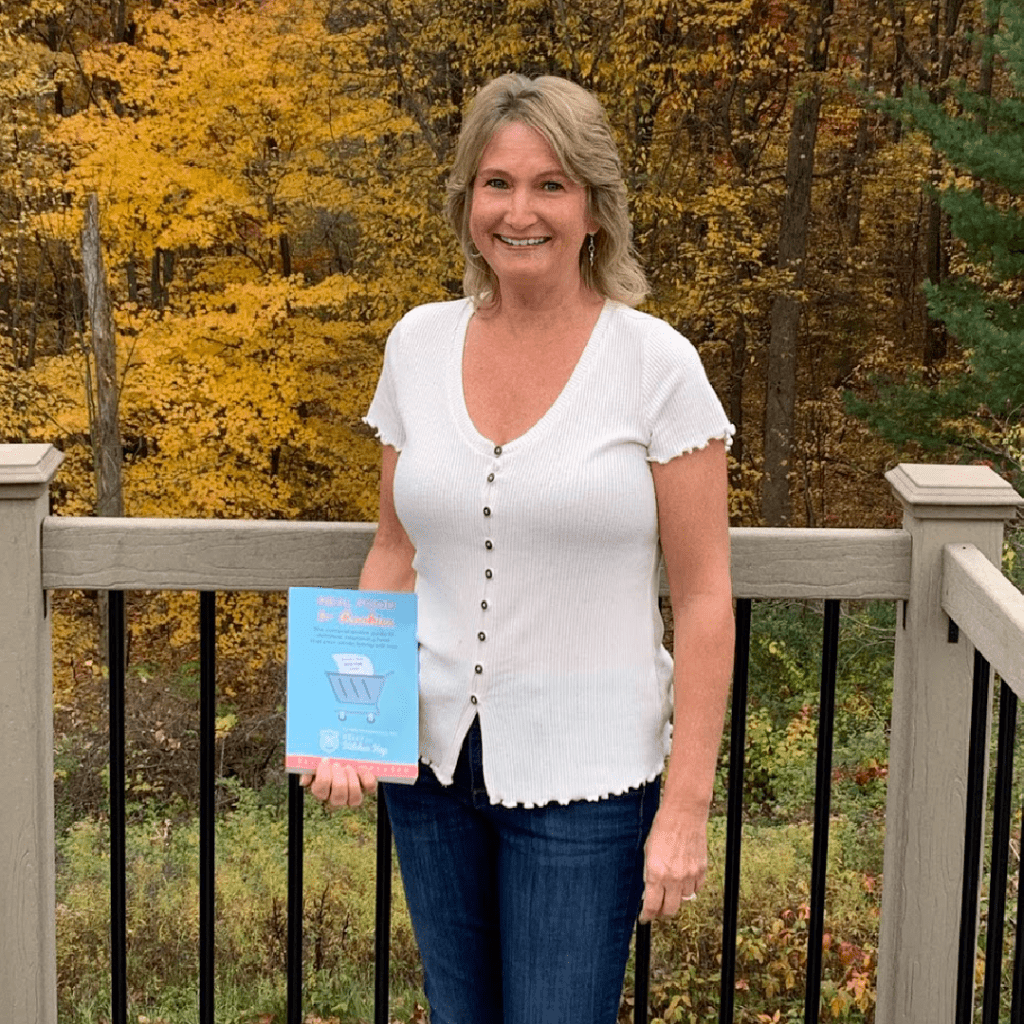 Gebruder Farm
Allison and John Wanninger were born and raised in Placerville, California and have known each other since she was twelve. Because their oldest of two sons was eventually diagnosed with autism, the Wanningers participated in the UC Davis Mind Institute's research studies looking for causes of autism. Teams of researchers took samples of everything in their home, made detailed inventory of every product and food item they had, took soil samples, air samples, blood samples, and asked them thousands of questions. When asked for advice, the researchers said, if it were them, they'd take out as many chemicals, fragrances, pesticides, herbicides and carpeting as possible and eat as natural a diet as possible. Because of the researchers' insight, the Wanningers purchased John's childhood home on seven acres that his German immigrant parents built in 1974. They brought the farm back to life and now raise La Mancha dairy goats, heritage pigs, heritage chickens, Mediterranean donkeys, and recently, two dairy cows for their herd share. They are extremely thankful to FTCLDF for the support and encouragement in this endeavor! Their oldest, Braden, is pictured here with the lamb he raised last spring. The Gebruder Farm website will be up and running shortly. For now, you can reach out to the farm via gebruderfarm at gmail.com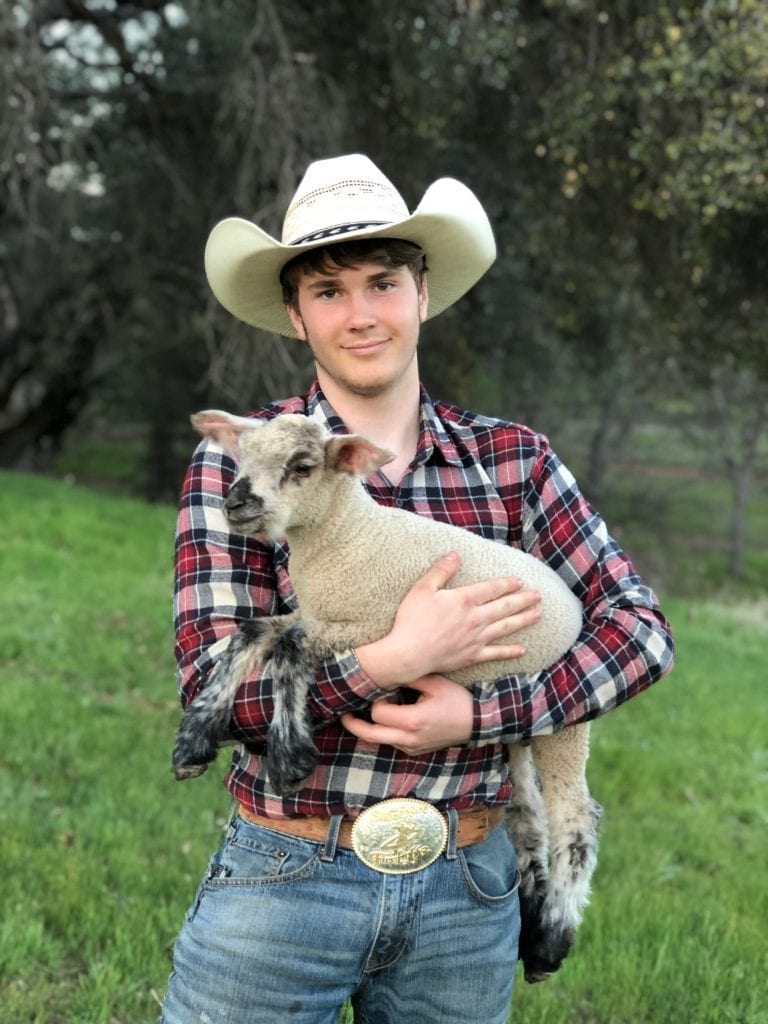 P.A. Bowen Farmstead
Sally Fallon Morell and Geoffrey Morell own the 95-acre P.A. Bowen Farmstead in Brandywine, Maryland. Sally is president of the Weston A. Price Foundation (WAPF), a non-profit nutrition education foundation and author of the popular Nourishing Traditions cookbook. We are grateful for WAPF's past and present support. Sally's goal of the farmstead is to create an integrated farm that not only supplies high-quality, pasture-fed products, but also acts as an engine for the economic revitalization of the whole region. At P.A. Bowen Farmstead, they emphasize rotational grazing for all farm species: pigs root through the forests; broilers in their chicken tractors and hens roam freely over the pastures recently grazed on by the dairy herd; and their beautiful Jersey cows, milked just once a day, are given new pasture daily. The Morells feed their pigs and poultry a non-GMO, soy-free, and mostly locally grown grain mix. At their old-fashioned on-farm store and at select local farmers markets, they offer these products: artisan raw milk cheeses, pastured beef, pastured chicken and eggs, pastured seasonal turkey, woodland pork, raw milk for pets, crafts by Maryland artisans, as well as books and educational materials.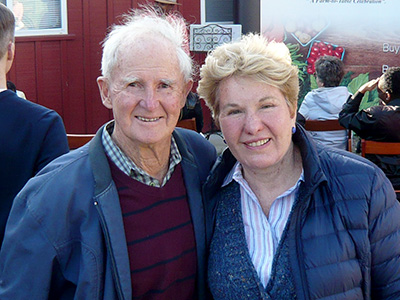 Membership
Thank you to all of our wonderful members! We are membership-based and couldn't do the work we do without you! Learn more about membership here.
If you're a member and would like to share your photos with us, email [email protected] for more details.
YOUR FUND AT WORK
Services provided by FTCLDF go beyond legal representation for members in court cases.
Educational and policy work also provide an avenue for FTCLDF to build grassroots activism to create the most favorable regulatory climate possible. In addition to advising on bill language, FTCLDF supports favorable legislation via action alerts and social media outreach.
You can protect access to real foods from small farms by becoming a member or donating today.