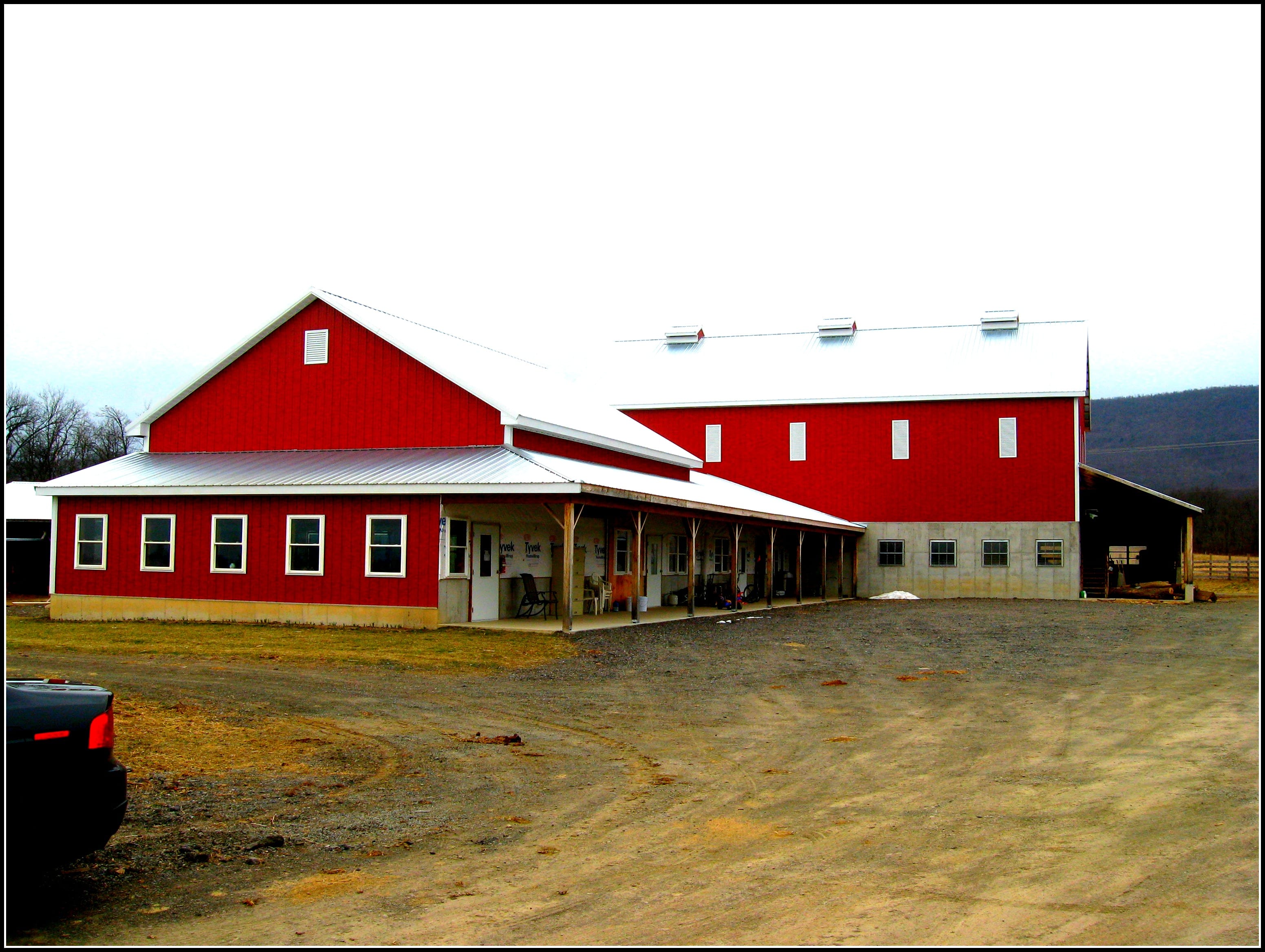 If at first you don't succeed at harassing a farmer out of business, try again…and again…and again. That has been the tack the Commonwealth of Pennsylvania and Hopewell Township have taken since 2012 against Amish farmer and FTCLDF member Chris Zook. Four times either the Commonwealth or the Township have brought a court action for alleged violations of either the local zoning code or the Pennsylvania Uniform Construction Code against Zook; each time the farmer has emerged victorious, FTCLDF General Counsel Gary Cox has represented Zook.
All four actions against the farmer have stemmed from Zook's building of a new barn on his farm to replace the original one that had been destroyed in a 2011 fire. Hopewell Township issued Zook a permit to rebuild his barn, but both the Township and the Commonwealth objected to Zook using part of the barn as a retail store. Zook is a farmer member of Community Alliance for Responsible Eco-farming (CARE), a private food buyers club, and only sells products to CARE consumer members at his store.
Barns are exempt as agricultural buildings from the Pennsylvania construction code, but both the Township and the Commonwealth have contended that since there is a retail store in the barn, it is actually a commercial building subject to local zoning requirements and the Commonwealth Uniform Construction Code (having to comply with the construction code would cost Zook thousands). The courts have rejected this argument in each of the four actions.
In the latest action, Cumberland County District Court dismissed criminal charges against Zook in a July 5 hearing on the grounds that the Commonwealth failed to cite any specific provision of law that Zook had violated. Evidently the Commonwealth has run out of violations to accuse Zook of over the same set of facts. As Cox noted after the latest hearing, the claims and charges brought against Zook in all four cases have been frivolous in nature.
The Commonwealth can appeal this latest court decision but has not indicated yet whether it will do so.
YOUR FUND AT WORK

Services provided by FTCLDF go beyond legal representation for members in court cases.
Educational and policy work also provide an avenue for FTCLDF to build grassroots activism to create the most favorable regulatory climate possible. In addition to advising on bill language, FTCLDF supports favorable legislation via action alerts, social media outreach, and the online petition service.
You can help FTCLDF by becoming a member or donating today.


Anyone wanting to make a contribution to support the work of FTCLDF can make a
donation online
or send a check to:
FTCLDF
8116 Arlington Blvd, # 263
Falls Church, VA 22042
Prefer to make a tax-deductible donation? Donate online at bit.ly/NFG4FTC.
You may also contact us by email at [email protected] or call 703-208-FARM (3276). Thanks for your support.