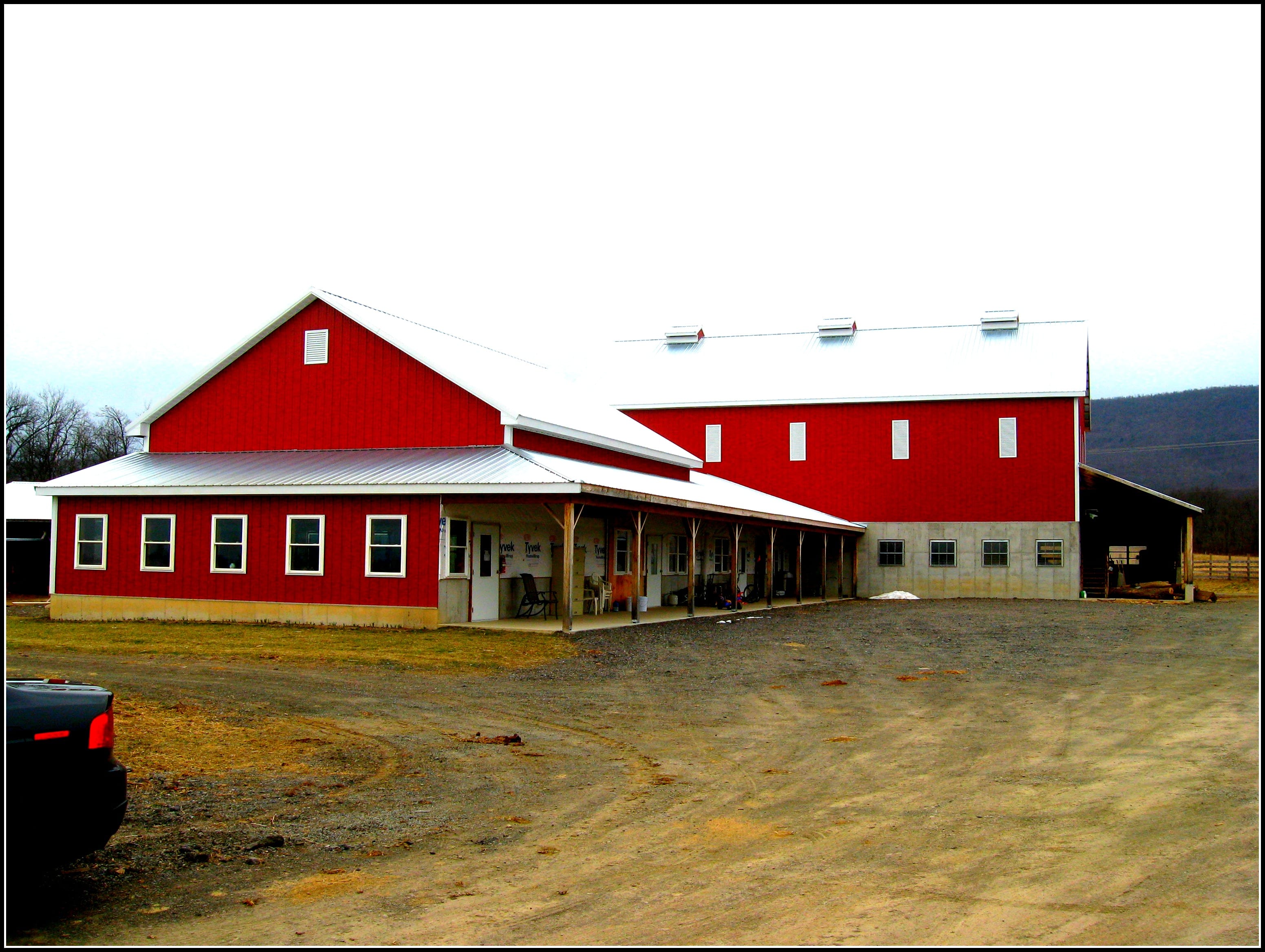 On March 11 Magistrate Judge Jessica Brewbaker dismissed a criminal action the Commonwealth of Pennsylvania brought against Amish farmer and Fund member Christian Zook after ruling that the Commonwealth had not proven its case at a hearing before the magistrate held in Cumberland County District Court. The Commonwealth had charged Zook with one misdemeanor count for a violation of the Pennsylvania Construction Code. General Counsel for the Farm-to-Consumer Legal Defense Fund (FTCLDF), Gary Cox, represented Zook at the hearing.
The charge stemmed from Zook building a new barn on his farm in Hopewell Township to replace the original one that had been destroyed in a 2011 fire. Zook and his wife Lena are housing livestock and hay in the barn as well as using a portion of it to sell farm products to members of the CARE (Community Alliance for Responsible Eco-agriculture) private food buyers club.
The new barn is exempt from various provisions of the building code since it is an "agricultural building". The Commonwealth claimed that because part of the barn is used for selling products to CARE members the barn was actually a "commercial building" built for "habitable space" and was not exempt from the state building code requirements. "Habitable space" is defined under Pennsylvania law as space that is used for living, cooking, eating and sleeping. Having to comply with building code requirements would have cost Zook tens of thousands of dollars.
In rejecting the Commonwealth's argument, Judge Brewbaker held that a barn can be used for both agricultural and commercial purposes and still be under the building code exemption. After the Commonwealth's witnesses had finished testifying and without having any of the defense's witnesses testify, Cox made a motion to dismiss the case which the judge granted. The case is over; the Commonwealth cannot appeal the decision.
The criminal case against Zook was the second court action against Zook as a result of his building the new barn. Last fall the Hopewelll Township Board of Supervisors filed a civil suit against Christian and Lena Zook claiming that the land use permit the township had granted the Zooks to build the barn did not allow for its use as a retail store; the lawsuit sought fines and a court order requiring the Zooks to file for a conditional use permit which would also mean that they would have to comply with building code requirements for a retail sales establishment.
On October 24, 2012, the magistrate hearing that case ruled in favor of the Zooks, holding that the Pennsylvania Right to Farm Act protected their right to sell their farm products without needing to apply for a conditional use permit. The Zooks represented themselves at that hearing. Cox observed, "It appears that when the township lost its case against the Zooks that it decided to up the ante and request that the Commonwealth bring separate charges."