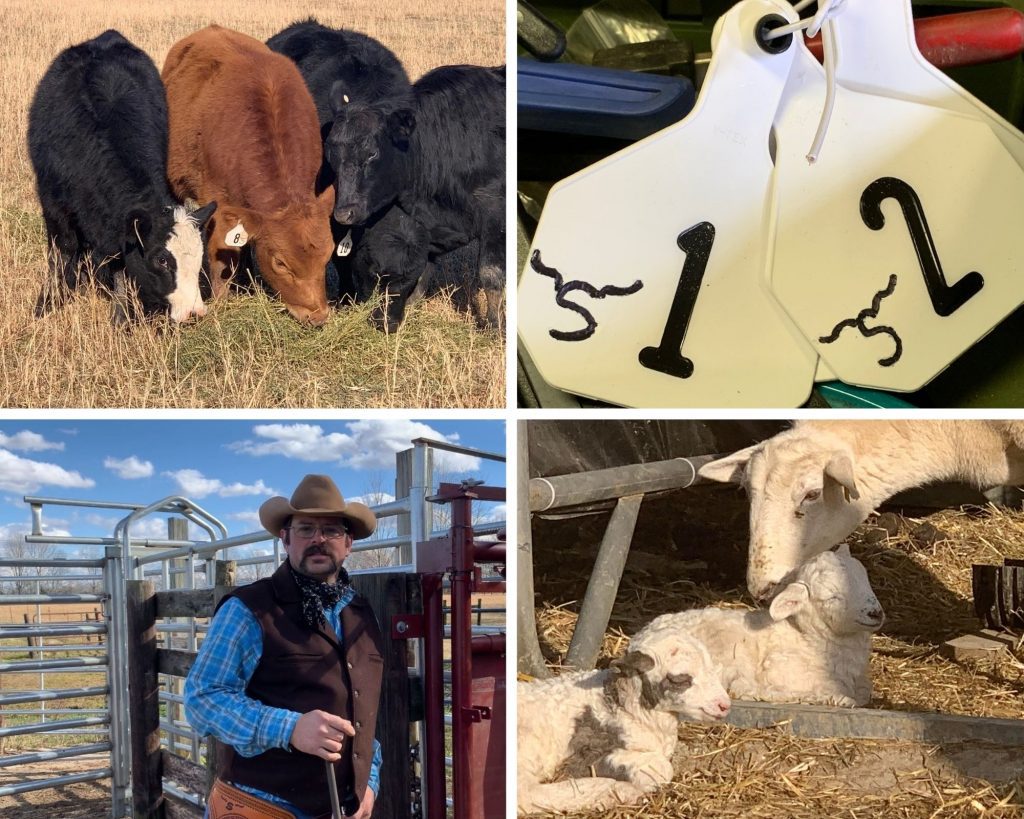 The first Monday of each month is Member Monday where we feature member photos or a video on our Instagram and Facebook pages. Farm-to-Consumer Legal Defense Fund (FTCLDF) is proud of our members, and we take great pleasure in highlighting their operations and the awesome work they are conducting in sustainable farming, animal husbandry, artisanal production, and homesteading. See below for August's member photos!
Flying S Land & Livestock
Today we are featuring Flying S Land & Livestock in Cash Point, Tennessee.
Tommy and Suzanne Sisk raise 100% grass-fed and finished Angus freezer beef, and registered Katahdin sheep. They both grew up in rural areas and had some farming background, but when they were able to purchase some land in south-central Tennessee, they knew they wanted to grow healthier beef to provide to the growing local market.
Using sustainable practices, the Sisk's use rotational grazing, and cut and bale their own chemical-free hay. They purchase higher-protein alfalfa hay to supplement when needed and use the highest quality minerals. Instead of harsh chemicals, they release fly predators, and make sure there is plenty of shade to keep cattle and sheep more comfortable in the summer.
"We joined Farm-to-Consumer for two reasons," said Tommy Sisk. "We want to keep apprised of what's going on in our industry, and the types of issues that affect small farms, and we want someone to call if we ever have a problem. It feels good to know you've got someone who understands and can guide you with things like herdshares, and state processing laws."
Find out more about this farm:
www.facebook.com/flyingslandandlivestock
Membership
Thank you to all of our wonderful members! We are membership-based and couldn't do the work we do without you! Learn more about membership here.
If you're a member and would like to share your photos with us, email [email protected] for more details.
YOUR FUND AT WORK
Services provided by FTCLDF go beyond legal representation for members in court cases.
Educational and policy work also provide an avenue for FTCLDF to build grassroots activism to create the most favorable regulatory climate possible. In addition to advising on bill language, FTCLDF supports favorable legislation via action alerts and social media outreach.
You can protect access to real foods from small farms by becoming a member or donating today.