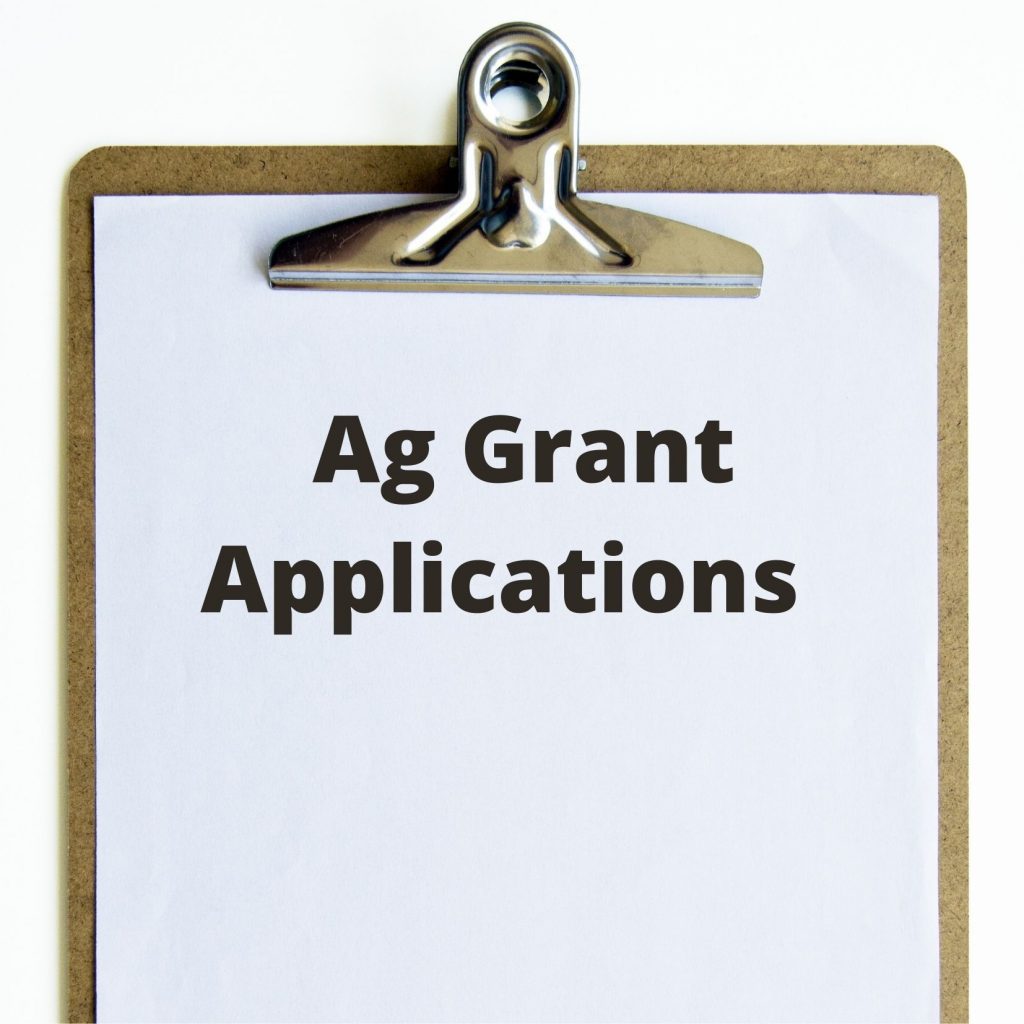 Grant opportunities for farmers and small producers are in abundance, and people willing to help you receive those funds stand ready to help. We at Farm-to-Consumer Legal Defense Fund (FTCLDF) know that many of our members strive to operate without any government involvement and that grant support is not for everyone. Yet for those who could benefit from receiving grants, we have compiled some information to make it easier. While the prospect of compiling the data necessary and making a case for why you should be awarded a grant can seem daunting to some, many farmers and producers who have received grant funds, as well as grant offerors, insist that, as long as you follow some basic rules and tips, you can master the process and transform it into a routine and rewarding one.
The Basics
Farmer and small producer grants can address different goals. Some support the testing of an innovative idea using a field trial and is often intended to benefit farmers in general (e.g. testing out a new crop rotation model that offers increased soil sustainability). Others are sought by beginning farmers seeking money to jumpstart their operations. COVID relief funding seeks to offset the challenges of the past couple years, and these awards often don't need to be repaid and come without many of the usual requirements of government grants. No matter the goal or need, there are grant opportunities out there certain to be well-suited to your needs.
Here are some thoughts the experts offer about grants in general:
They are a good supplementary, not primary, tool for farmers that can be used to level out the peaks and valleys of operations and finances on a farm.
Grants versus loans:

Grants are authorized; have an annual deadline; money is available for a set time and for specific uses; progress reports, shared work product or job creation are often required; loss of rights to any intellectual property developed may occur; and, generally, the recipient must outlay their own money, which is reimbursed later if requirements are met.
Loans are part of the investment/lending process; come with year-round availability; the borrower decides how best to use the money, which is available until it has been spent; interest payments accrue on the amount borrowed; and trade secrets remain the property of the borrower.
Tips and Tricks
Tips and tricks about the best approach to the application process include:
Read the program/grant guidelines and break it down.
Grantors often offer a webinar or FAQs at the start of their grant offering so check their program details for these resources.
Make sure you fit all qualifications—don't waste time applying for grants for which you are ineligible.
Don't skip any sections, put time and effort into a quality application—you may not make the first cut if steps/sections are skipped.
Get your business plans in order as they, along with financial data, are often required.
Customize your application for each grant; it will be apparent to the grantor if you have cut and pasted from other applications.
Recognize priority areas requested by the grantor and provide a thorough response.
Rely on the same tools you use to market your products to customers to make a case for yourself.
Submit your application at least a few days before the deadline; the grantor might follow up on things that are missing if time allows.
Build relationships with grantors:

Ask questions—grantors want high quality applications and welcome the chance to clarify and guide.
Find a point person and assess your idea (any clarification you receive will offer you an advantage).
Continue to get help as you're building your application.
Seek feedback if denied as to where your application was strong or weak; this is an excellent tool for building better applications going forward.
Partnering with grantors builds relationships and can deliver other benefits, e.g. the grantor might reach back out if a grant better suited to you comes along.
Grantors say that those relationships are very beneficial to them in building better and more appropriate grants for farmers that are truly helpful and don't hamstring the recipient.
Links
Local Small Business Development Centers exist in nearly every community and their agents offer consulting services at no charge to help potential grantees navigate the application process. Click HERE to find the local chapters near you.
The Grant Model Canvass is a tool that helps potential recipients assess whether a grant is right for them and to frame their proposal in a way that's concise and most useful to grantors. You can read more about this tool HERE.
The Farm Service Agency and its local chapters are a great resource for pandemic assistance and relief funding.
Pandemic grant funding from the Small Business Administration is still available before the end of the year, so don't delay!
Finally, keep in mind that grants offer a great opportunity for you to market yourself. So, focus on what makes you unique and don't be afraid to sell, sell, sell yourself. Good luck!
YOUR FUND AT WORK
Services provided by FTCLDF go beyond legal representation for members in court cases.
Educational and policy work also provide an avenue for FTCLDF to build grassroots activism to create the most favorable regulatory climate possible. In addition to advising on bill language, FTCLDF supports favorable legislation via action alerts and social media outreach.
You can protect access to real foods from small farms by becoming a member or donating today.