After Nationwide Search, Alexia Kulwiec Joins FTCLDF as New Executive Director
Skilled Litigator Will Help FTCLDF Better Serve Existing & New Members, Defend Food Freedom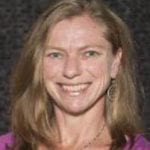 The Board of Directors of the Farm-to-Consumer Legal Defense Fund (FTCLDF) is delighted to announce today the appointment of Executive Director Alexia Kulwiec. Kulwiec's appointment will allow FTCLDF to increase our outreach and advocacy work, grow our efforts to address policy areas nationwide, and provide additional legal services to our members. Under Alexia's leadership, FTCLDF will expand its work on behalf of our farmer, consumer, homesteader, artisan, and affiliate members while working tirelessly to reduce the regulatory burden faced by each.
"I am so very pleased and honored to join the nation's leading advocacy group fighting for the rights of farmers and consumers in our food system, particularly the continued viability of small- to mid-sized food producers," says Alexia. "The state of the U.S. food system favors large and powerful organizations over the local and sustainable production of food. I am thrilled to lead FTCLDF and work to counter this system, protecting the production of healthy food for sale directly to consumers."
Alexia has practiced law for over twenty years, most recently working toward an advanced law degree in Agricultural & Food Law at the University of Arkansas School of Law. Alexia also has an appointment at the University of Wisconsin-Madison, where she has studied domestic fair trade on mid-sized farms, written and published on farm labor issues, and teaches in the area of labor and employment law. With experience leading a legal department, Alexia has the expertise and background to lead FTCLDF's nationwide network of attorneys and to offer the best services to our members.
"On behalf of all of FTCLDF's members and supporters across the country, we're thrilled and excited that Alexia has agreed to serve as our leader," says FTCLDF's Board of Directors in a statement celebrating her arrival. "After a thorough national search, we were unanimous that Alexia is the right person to serve our existing and new members; lead our staff and contract attorneys; help FTCLDF continue to grow and thrive; and push FTCLDF's mission and vision of food freedom to new heights. Her background in litigation, concern and passion for the food-policy issues that impact our members, impressive experience in academia, and warm and collegial demeanor will serve FTCLDF and its members well for years to come."
YOUR FUND AT WORK
Services provided by FTCLDF go beyond legal representation for members in court cases.
Educational and policy work also provide an avenue for FTCLDF to build grassroots activism to create the most favorable regulatory climate possible. In addition to advising on bill language, FTCLDF supports favorable legislation via action alerts and social media outreach.
You can protect access to real foods from small farms by becoming a member or donating today.