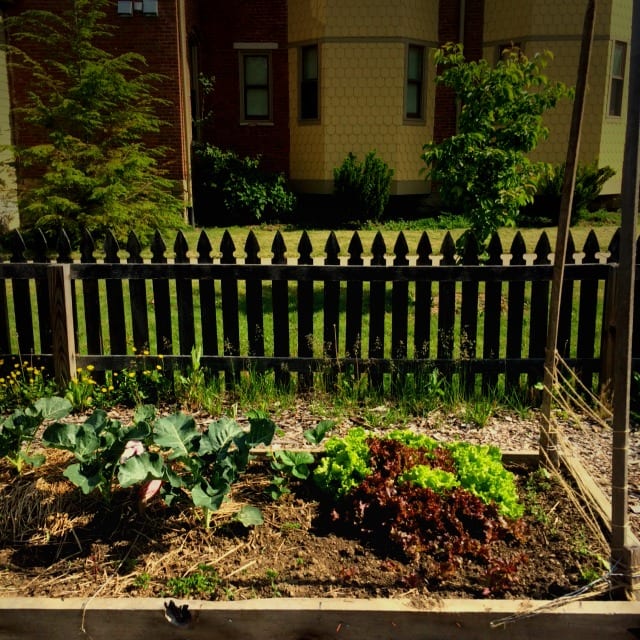 The Farm-to-Consumer Legal Defense Fund (FTCLDF) was initially formed to protect the rights of farmers and consumers to engage in direct commerce, and that remains a major focus of the organization's work. In recent years, however, FTCLDF has spent an increasing amount of time and resources fighting for the right of people to produce their own food.
Restrictive zoning ordinances have taken away a right that should be fundamental; self-sufficiency in food production for individuals and for communities, regions, and the nation as a whole should be a policy that federal, state, and local governments strongly support, but that has not been the case. Before the 20th century, there were few if any zoning ordinances in the U.S.; property owners were mainly just subject to nuisance law regarding the uses they made of their properties. If a neighbor could prove in court that a use of property worked to harm, unreasonably interfered, or damaged a neighbor in the enjoyment of his own property, the court could order the use to stop on the grounds of private nuisance. If the government could prove in court the property use unreasonably interfered with rights common to all members of a community in general and was a threat to the public health, safety and welfare, the court could order that the use stop on the grounds of public nuisance.
In 1926, the U.S. Supreme Court upheld the legality of zoning in Village of Euclid v. Ambler Realty1 on the grounds that the zoning regulations were within the village's police power in protecting the public welfare; since that decision, with limited exceptions, local governments throughout the country have adopted zoning ordinances. No longer, in many cases, do neighbors or local governments have to prove that there was a private or public nuisance or that there was a violation of a noise or odor ordinance. They just need to show that there was a zoning violation; it doesn't matter whether the property use was causing any harm.
The result has been restrictions on agricultural use, including just producing food for family consumption, when the reality is that the use does not constitute a private nuisance and is no threat to the public health, safety and welfare. Some localities have banned any noncommercial agricultural activity on lots below a certain size whereas other localities have claimed that if the zoning code doesn't expressly allow an agricultural use, such as a backyard flock of chickens on residentially zoned land, then the use is illegal.
Even on land zoned agricultural, there can be problems; local governments can take action to prohibit common agricultural activities if there are setback requirements for the activity. Then there is the wealthy neighbor who moves to the countryside to get away from the rat race and then decides one day that he/she no longer likes farming; on land zoned agricultural or on land where agriculture is a permitted use, the neighbor often has the influence to get the zoning code amended to impose restrictions on the small farmer.
There are several ways to combat the intrusion of zoning laws on peoples' rights to grow food to feed their families. One is suing to overturn restrictive zoning ordinances under the legal theory of inverse condemnation; the theory is that prohibiting someone from producing any food on their land amounts to a taking of the owner's property. Another way would be to have a right-to-farm law on the books like Michigan has where minimal commercial activity by a farm would entitle the farm to right-to-farm protection regardless of the zoning classification where the farm is located; changing state zoning laws to restrict what localities can do through the zoning code to stop residents from producing their own food is another option. In Maine, a state right-to-food amendment establishing2 a constitutional right to produce your own food passed in the House but did not make it out of the Senate.
There are currently several zoning cases FTCLDF litigators are working on to protect the rights of our members to both produce their own food and make a living off of their land.  Future posts on this website will include our member stories on how local zoning regulations are interfering with their rights to feed themselves and their families.
Footnotes

1 Village of Euclid, Ohio v. Ambler Realty Co. 272 U.S. 365 (1926)
2 Farm-to-Consumer. Close Again on Food Freedom in Maine. April 1, 2016. Posted online at www.farmtoconsumer.org/blog/2016/04/01/close-food-freedom-maine
YOUR FUND AT WORK

Services provided by FTCLDF go beyond legal representation for members in court cases.
Educational and policy work also provide an avenue for FTCLDF to build grassroots activism to create the most favorable regulatory climate possible. In addition to advising on bill language, FTCLDF supports favorable legislation via action alerts, social media outreach, and the online petition service.
You can help FTCLDF by becoming a member or donating today.


Anyone wanting to make a contribution to support the work of FTCLDF can make a
donation online
or send a check to:
FTCLDF
8116 Arlington Blvd, # 263
Falls Church, VA 22042
Prefer to make a tax-deductible donation? Donate online at bit.ly/NFG4FTC.
You may also contact us by email at [email protected] or call 703-208-FARM (3276). Thanks for your support.