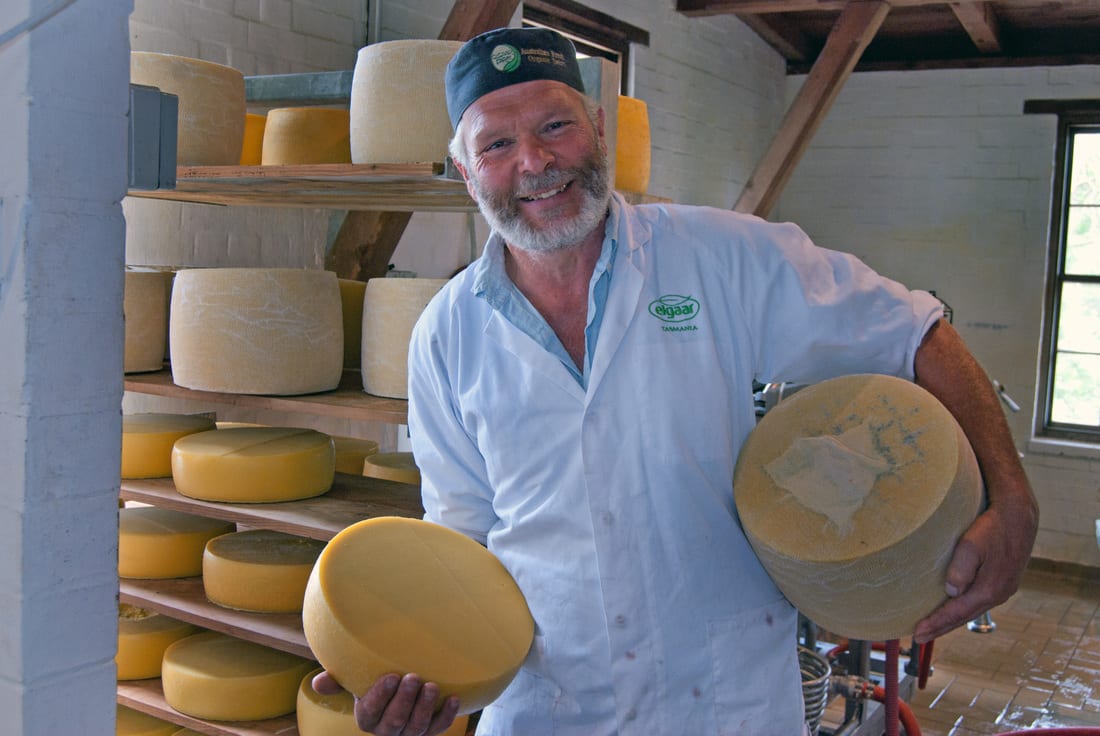 Joe Gretschmann, Elgaar Farm owner, knows his cheeses from milking the cows all the way through to cutting it for customers at farmers' markets, and every step in between.

Story At-A-Glance
>> Organic cheesemaker with Bavarian roots has been shut down for almost a year.

>> Elgaar is a heritage treasure of artisan craftmanship and sustainable farming practices.

>> Typical of the one-size-fits-all regulatory mentality, traditional practices are displaced by "modernization".
A premier organic dairy farm in Australia, Elgaar Farm, was nearly put out of business for reasons that had nothing to do with food safety. Local authorities shut down the farm claiming its traditional time-honored methods of dairy processing weren't up to government standards. What happened to Elgaar Farm is yet another reason to support unregulated direct commerce between producers and consumers.
Elgaar Farm is one of Australia's leading organic, ethical, multi-generational dairy farms with farming origins and practices dating back hundreds of years to their Bavarian roots. For almost 12 months they've been shut down by the local dairy authorities because they don't fit the modern "standards" established by the commercial dairy industry in Australia. Among other things, the government is refusing to let them reopen until they alter the pasteurizer that they had been using. Because of this, their financial resources have been drained while they've struggled to meet their new regulations. They've had to let go of their 12 external staff and have been working with no income while trying to meet the demands of the local dairy authorities.
Each step of the way they would think they'd accomplished the standard only to learn that there was yet another requirement until finally they'd run out of resources and had been forced to look at giving up their family's passion for producing award-winning organic cheese and dairy products. Perhaps the most grievous wrong is that if Elgaar Farm was in Europe, their practices would be honored and encouraged.
One of Australia's most recognized organic dairies with a stellar history and reputation, Elgaar has "bucked the mold" by being a unique dairy in Australia—they do not practice bobby calving (veal) and they do not separate calves from their mums. Additionally, no Elgaar calves are sent to the abattoir. They use time-honored skills and real ingredients, not thickeners, colors or flavors to make their products. All Elgaar products are true to their description. They use nothing but fresh organic ingredients and the time-honored skills of master cheese-makers to handcraft cheeses in small batches using traditional methods and aging in caves with fresh organic milk, sea salt and non-animal rennet.
Facing financial ruin and the loss of a family heritage, Elgaar Farm reached out to ask for help via a fundraising campaign to help them meet Australia's commercial regulations.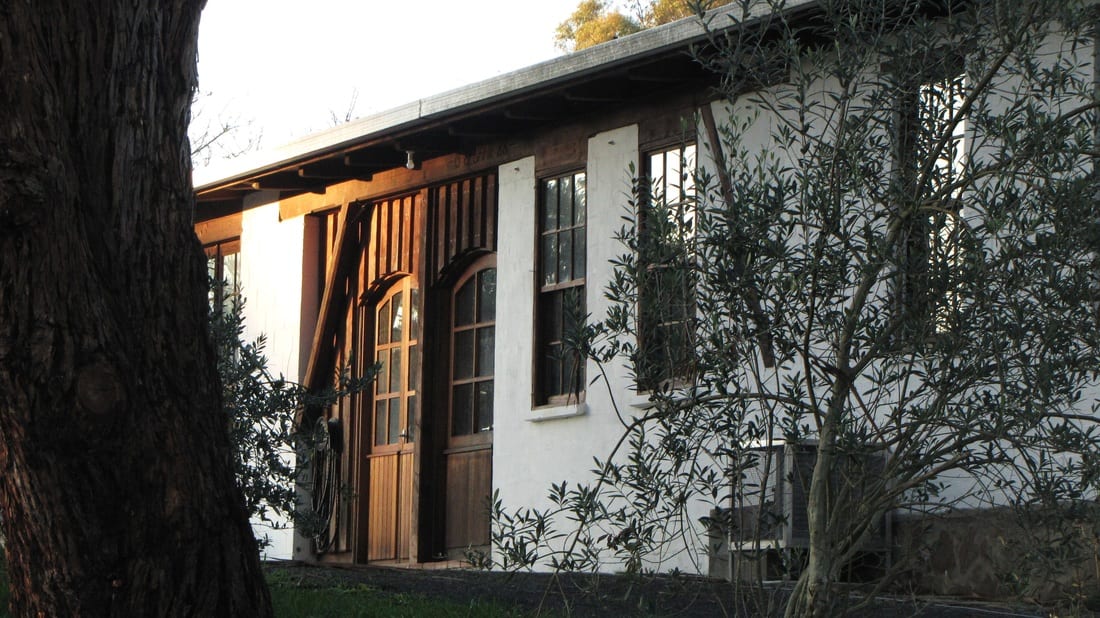 The Elgaar cheesery, built in the traditional European style
With the help of heritage dairy lovers from around the world, they are now able to save their farm. The real issue, however, still remains: that regulations designed for large modern industrial operations are being applied to heritage farms, destroying centuries of traditional artisan foods. If we are to save our artisan foods, it is time for consumers to reclaim their right to purchase the foods they choose for themselves without excessive government intervention.
Stories like Elgaar Farm's are becoming more and more commonplace—to include artisan producers in America who are being impacted while they're striving to make dairy and meat products that harken back to America's European heritage. Many young farmers don't even try once they encounter the onerous regulations designed for multi-million dollar operations.
It is up to us as farmers and consumers to stand up and reach out to our local artisans by purchasing their products and taking an interest in learning how we can help them achieve their dream of providing us the heritage foods that nourished healthy families for centuries. Additionally, join great artisanal food movement leaders like Joel Salatin, Robb Wolf and others like me at the 2015 Food Freedom Fest in the Shenandoah Valley, Virginia from August 14-16, 2015.
Know your farmer, know your artisan and know your food. It is one of the most sustainable acts that you can do to support your local community.
YOUR FUND AT WORK

Services provided by the Farm-to-Consumer Legal Defense Fund (FTCLDF) go beyond providing legal representation for members in court cases.
Educational and Political Action Services also provide an avenue for FTCLDF to build grassroots activism to create the most favorable regulatory climate possible. In addition to advising on bill language, FTCLDF supports favorable legislation via action alerts, social media outreach, and the online petition service.
You can help FTCLDF by becoming a member or donating today.


Anyone wanting to make a contribution to support the work of FTCLDF can make a
donation online
or send a check to:
FTCLDF
8116 Arlington Blvd, # 263
Falls Church, VA 22042
Prefer to make a tax-deductible donation? Contact us by email at [email protected] or call 703-208-FARM (3276). Thanks for your support.