Watch "Genetic Roulette" for FREE thru end of October – EXTENDED THRU NOVEMBER 6
How We Each Can Make a Difference
For the past 20 years, Americans have been denied their right to know what's in their food. Monsanto, DuPont, and other Biotech and Agribusiness giants have poured tens of millions of dollars into an advertising campaign against Proposition 37. It's vital that we counter them with the power of the grassroots!

Help raise $2 million by November 2 to pass the nation's first mandatory GMO labeling law on November 6. Donate Now to the Organic Consumers Fund or call 888-403-1007 toll free
California Initiative is National Concern
Proposition 37, the California Right to Know Genetically Engineered Food Act, will require genetically engineered foods to be labeled when sold in California. The effects will be felt throughout the U.S.
A quick thank you goes out to Pamm Larry, the "grandma from Chico" and the originator of the Label GMOs – A 2012 Ballot Initiative Campaign that has resulted in Prop 37. Check out the Facebook page that was launched February 2011 for LabelGMOs.org (which is now CARightToKnow.org).
[Short video about Prop 37 with Spanish speaker – English version]
www.carighttoknow.org – view website in Spanish, Chinese, Korean, Vietnamese
Yes on 37 – We Have the Right to Know
Californians who do watch TV have been subjected to a barrage of non-stop industry propaganda and lies courtesy of a $40+ million ad blitz by Monsanto and its allies.
So, how do we overcome Monsanto and Food Inc.'s onslaught of deceptive advertising?
Exposing the opposition's lies (e.g., higher costs for consumers, rampant lawsuits clogging the courts, "nightmares of paperwork" for farmers and grocers), talking to voters in supermarket parking lots and on the phone, and making sure voters get out to the polls to Vote YES on 37. [See The Atlantic 10/18/12 post]
Stepping Up the Game

AIR STRATEGY
At last the Yes on Prop 37 TV ads have started running in California to augment the radio spots and viral videos that have already been playing.
According to the Organic Consumers Association, surveys have shown that once undecided or even opposed voters see the ads, they change their minds and commit to voting Yes on Prop 37. By reaching every voter in California enough times to counter the opposition's influence, we can turn the tide and secure our Right to kNOw GMOs.
Support Yes on 37 ads today! Donate online or call 888-403-1007 toll free.
www.organicconsumersfund.org/donate/david-goliath.cfm

GROUND STRATEGY
The mobilization of grassroots volunteers is a key component to overcoming the Monsanto/Food Inc. onslaught. Over 10,000 volunteers for Yes on 37 are talking to voters in front of supermarkets and on the phone. Even so, more volunteers are needed to reach California's population of over 37 million. This effort needs YOU!
How We Each Can Make a Difference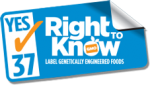 Here's how you can help Yes on Prop 37:
If you live in California, the handing out of leaflets at grocery stores and other public venues is desperately needed. Sign up here.
If you live outside California, please volunteer for the national phone bank to call millions of California voters. It's easy. You can get quick, easy online training and sign up for one or more shifts here— and it won't cost you a dime in phone charges. Pick your time slot(s) and call as you're able (internet access is needed). Volunteer here.
Watch Genetic Roulette Now
Thanks to the generous support of donors, and the need to educate California voters about the true risks GMOs before they vote on Prop 37 (labeling), the FREE viewing of Jeffrey Smith's new documentary, Genetic Roulette – The Gamble of Our Lives through the end of October FREE. – EXTENDED THRU NOVEMBER 6
Click here for Spanish subtitles
[Ruleta Genetica – El juego de nuestras vidas]
Click here for English subtitles
(for hearing impaired)
Details to Order the DVD. Please share this information with friends, families and facebook.
[click here for details in Spanish]
Polls show that Americans remain unaware that GMOs are in more than 70 percent of foods.
— 50 countries require clear labeling of all GMOs

— The current U.S. food safety czar is a former Monsanto vice president

— About 90% of all GM seeds patents are controlled by Monsanto

— GM patents prevent independent safety testing or investigation
Americans need to know that GMOs are unregulated by the FDA. The same corporations that told us that Agent Orange, DDT, and PCBs were safe, can determine on their own whether their GMOs are safe.
Along with Jeffery Smith, we are deeply grateful to Nutiva, Bragg Live Food Products, Kamut, Frey Vineyards, Organic Pastures Dairy, CA, EO Products, Berlin Natural Bakery and Sacramento Label GMOs Volunteer—Leo Younger—for their generosity in sponsoring the film through October.
During the first free showing week in September, there were over 1.25 million views of this astounding documentary featuring testimony from healthcare practitioners, scientists, veterinarians, parents, and others about the health risks of genetically modified foods, and amazing health recoveries from switching to a non-GMO diet. The response has been incredible!
In the remaining critical days before the election, the vital information in this documentary is extremely important to voters in California who are facing a barrage of misdirection from the biotech industry to influence their choice on Prop 37 for labeling of GMO food.

Informative GMO Resources
GMOs: Beware Genetically Engineered Foods, Crops, Seeds & Organisms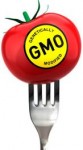 Check out the long list of endorsements in favor of California's Proposition 37
Visit these websites with content about GMOs: