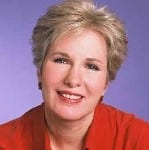 Dear Friend of Real Food,
We are now approaching the fifth anniversary of the Farm-to-Consumer Legal Defense Fund (FTCLDF) and I couldn't be prouder of the work this organization has done. I believe there is no more important organization to safeguard real foods from the perils of modern day thinking (bigger is better), trumped up food safety concerns and government penchant for overregulation at the expense of the precious small farmer.
Most importantly, this organization is defending your right to purchase or obtain raw milk from farmers practicing pasture-based agriculture.
That's why I'm personally asking you to start or continue your essential financial support for the Farm-to-Consumer Legal Defense Fund.
HEARTLESS GOVERMENT AGENCIES
In my recent comments at the Harvard Raw Milk Debate, I described the actions of regulatory agencies as "heartless," and they are. . .
Heartless to raid a peaceful small family farm three times, scaring the family members, young and old, with drawn guns and Rambo-like tactics;
Heartless to embargo the cheese of a creamery—never accused of making anyone sick—and deprive the farmers of their livelihood;
Heartless to deny our smallest citizens access to the life-giving properties of raw milk, to accuse their parents of practicing child endangerment and to condemn the practice as "Russian Roulette."
We're not sure how our government agencies got so far off course instead of protecting the citizenry, supporting small farms and robust good health — but they are severely off course. It's our duty to fix a course of action and to advocate for this vital course correction until our government agencies are back on track.
FUND PROVIDES VITAL SERVICES
"To stop this cultural madness, we need the strength and verve of the Farm-to-Consumer Legal Defense Fund, a defender and protector of personal digestive integrity. Everyone who values food choice should offer their financial support now."

— Joel Salatin, Author of Folks, This Ain't Normal
The work of the Farm-to-Consumer Legal Defense Fund is more complex and involved than we originally envisioned. Some of the many vital services FTCLDF provides include:
Consulting with farmers and consumers day in and day out. The 24/7 emergency hotline gets weekly use, with members asking for an attorney to stand by them during the trying times and to protect their rights when faced with a government enforcement action;
Representing farmers and consumers in the courts on numerous cases, including several on appeal, as the FTCLDF continues to insist on the rights to farm and direct-to-consumer sales;
Working with legislators to create fair laws; and
Expanding service to include artisan producers.
YOUR DONATIONS AT WORK
This year the FTCLDF has worked to protect the rights of farmers (and now artisan food producers) to direct market their products and the rights of consumers to obtain the food of their choice from the source of their choice by:
Challenging the interstate ban on raw milk for human consumption. Although the lawsuit against FDA was dismissed, the case exposed weaknesses in the federal regulation establishing the ban. FDA admitted that it has no intention of taking any action against individual consumers crossing state lines to purchase raw milk.

The judge noted that agents crossing state lines to obtain raw milk for others and farmers knowingly selling raw milk to out-of-state customers have never had an enforcement action taken against them.
Working for passage of HR 1830, a bill that would effectively overturn the federal ban on raw milk for human consumption in interstate commerce;

the bill has garnered more support this time

around than in the prior congressional session and will likely be reintroduced the next session of Congress.
Defending Maine dairy farmer Dan Brown in the state's challenge to the town of Blue Hill's food sovereignty ordinance, which allows the sale of locally produced foods direct to the consumer without licensing and inspection requirements. The state is trying to stop Brown from selling raw milk produced by his one cow and other food products at his farmstand until he obtains the permits it claims are required by state law.
Sounding the national alarm and financially aiding litigation to

stop enforcement of an Invasive Species Order (ISO) that classifies domestically raised heritage breeds of swine as "feral

," threatening the livelihoods of over two thousand Michigan farmers who can be charged with felonies for possessing these breeds.
Representing two farmstead cheesemakers — Estrella Family Creamery and Morningland Dairy — that have been shut down since 2010 through actions of FDA and have had thousands of pounds of cheese either seized or embargoed over positive tests for bacteria. No follow-up testing was ever done to determine whether the bacteria found in the two cases was in fact pathogenic.

Neither producer has ever been accused of making anyone sick.
Litigating two Wisconsin dairy cases — Grassway Organic Farm Store and Zinniker Farm—to uphold property rights and expand access to raw milk in the state.
Serving as co-counsel for Victoria Bloch–one of the "Rawesome Three" arrested in 2011–who has been charged with three counts of conspiracy. The charges basically relate to her duties as the Los Angeles WAPF chapter leader in promoting access to nutrient-dense foods.
Defending farmer Randy Buchler's right to raise livestock on his land in a case pitting local zoning regulations versus the state's right to farm law.
With your support, we can continue the work of protecting and upholding the right to freedom of food choice as we pursue the vision of a vibrant network of small family farms and artisan food producers providing easily accessible nutrient-dense foods.
SPECIAL DONOR GIFTS FOR YOU
Make your $100 donation by August 31 and receive one of these appreciation gifts – Farmageddon DVD, Joel Salatin's newest book, Folks, This Ain't Normal or a new special, limited edition of a heretofore unavailable Weston A. Price Foundation tee shirt all valued at $25 or more. Wear it and be proud that you've helped the vital work of both organizations with your donation!
Other valuable donor gifts are also available this year, including the popular Benefactor Appreciation Event – farm tour and lunch – at Joel and Teresa Salatin's Polyface Farm on Saturday, September 8 for a $250 donation.
Please use the enclosed form to become a member of FTCLDF or renew your membership.
With thanks in advance for your support and generosity,
Sally Fallon Morell, President
The Weston A. Price Foundation
P.S. The FTCLDF celebrates its Five-Year Anniversary on Independence Day weekend — July 7, 2012. It will be hosted on my farm in southern Maryland. I hope you'll be there so I can personally say "thank you" for your support. To purchase tickets visit farmtoconsumer.org/5years
P.S.S. Be sure to check out the FTCLDF's expanded selection of donor gifts this year. If you prefer to make a tax-deductible donation as well, you can make a donation to the Farm-to-Consumer Foundation earmarked for "public interest litigation" at www.f2cfnd.org/donate