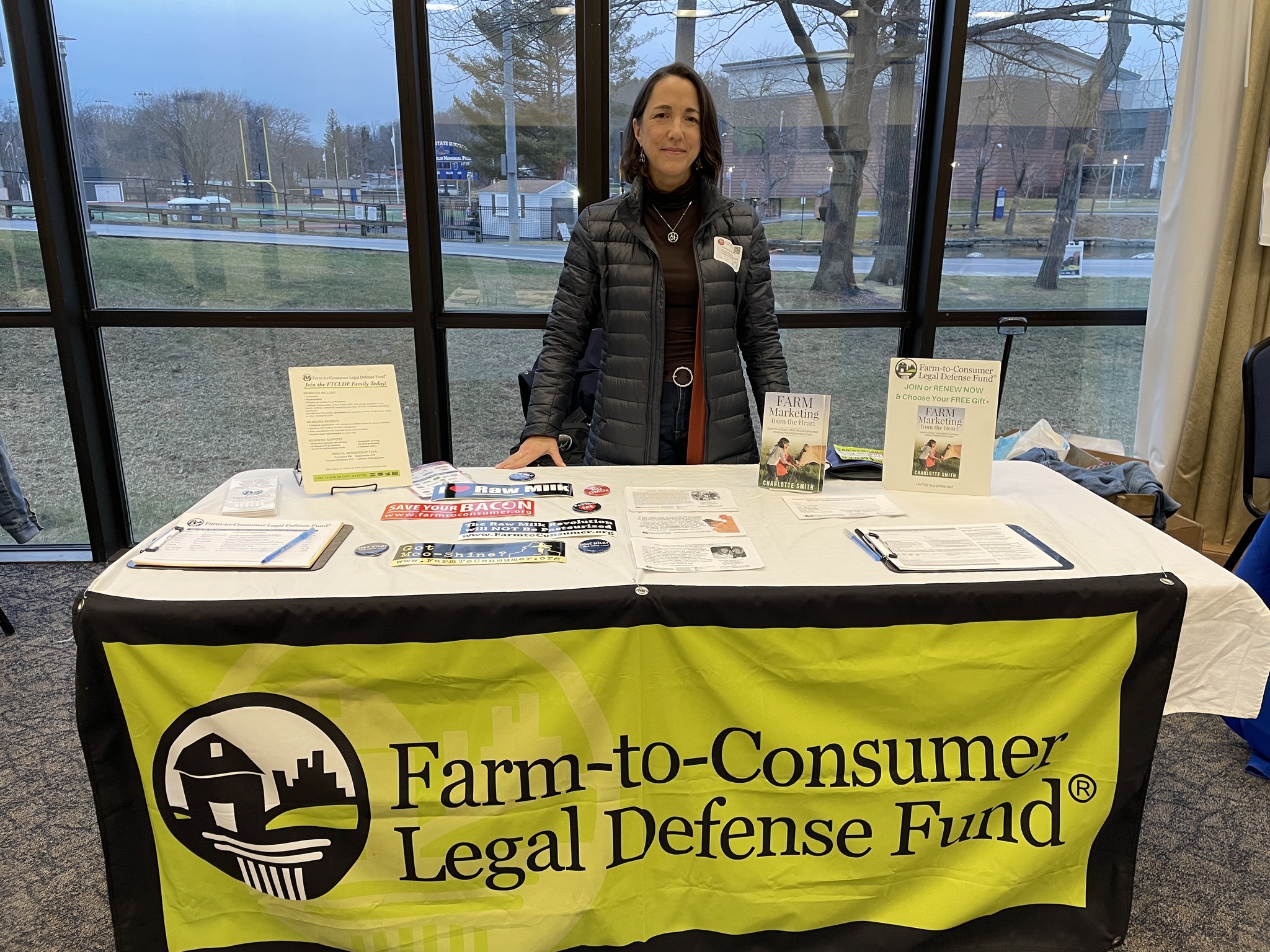 Our own Legal Specialist, Christine Dzujna, will talk about the work of Farm-to-Consumer Legal Defense Fund in the first segment this Sunday on the award-winning 'For the People' radio program.
Christine was interviewed at the recent CT-NOFA (Northeast Organic Farmers Association) conference. If you've been wondering about the organization, Christine will discuss the role of FTCLDF in the fight for food freedom.
FTCLDF is a non-profit organization providing legal and contract services for our farmer, cottage food, and homestead members, supporting their efforts to get products to market.
'For the People' broadcasts live on Connecticut's Connoisseur Media stations.
For the People's live airtime is every Sunday at:
5 am on 95.9FM – The FOX;
6 am on WICC-AM, WICC-FM, and WEBE 108 FM;
7 am on STAR 99.9FM and 99.1 WPLR-FM
Listen to the latest 'For the People' – which is typically available to stream Sunday afternoons following the on-air broadcast at the following link:
http://www.wplr.com/for-the-people/