You are what your food eats. You know the difference between eating beef from an unhealthy cow that had a miserable existence to one that spent its whole life outside on pasture. You know the feeling you get when you shake hands with the farmer who raised the cow versus how you feel ordering a steak at a restaurant that came off the Sysco truck. We support real food, produced with integrity, and we're asking you to join us!
Sponsors
Defend real food and party with a purpose! Join us in Austin, Texas on Saturday, April 27 from 7-10 p.m. The event is sponsored in part by the folks at the Paleo f(x)™conference, the largest paleo event in the world. But you need not attend the full conference to defend real food and small farms and have fun at the same time! Other sponsors include:
Charities
Party with a Purpose will benefit us, the Farm-to-Consumer Legal Defense Fund (FTCLDF) and Sacred Cow. We protect access to real whole foods from small sustainable farms by providing free legal support to members, many of whom are small farmers, and serving as a voice for shoppers who want to access these foods. (Note: we also have other member types including consumers, if you'd like to support small farmers, homesteaders, and artisans, and can't attend the event.) Farmers know how grueling it can be to jump through the bureaucratic hoops just to legally sell the food that they produce. That's where we come in, so that farmers can focus on what they do best—raise food—instead of what they don't.
Sacred Cow is a film project focused on the environmental and health benefits of regeneratively raised cows, which is what many of our farmer members raise. After all, even organic veggie farms need animal by-products (yes, poop!) to really thrive.
Schedule
Your ticket to Party with a Purpose includes the following:
words from our new Executive Director Alexia Kulwiec;
what it's like to be a farmer, from member John Arbuckle;
a sneak peek of the Sacred Cow docuseries;
unlimited wine, vodka, and tasty bites;
three hours of rubbing elbows with like-minded charity donors like yourself as well as popular speakers from Paleo f(x);
music, played by a surprise celebrity health influencer, and dancing; and
announcement of the big ticket Silent Auction item winners
Details
WHEN: Saturday, April 27th, 7p.m. – 10p.m.
WHERE: Getaway Motor Club, 3700 Thompson Street Austin, TX 78702
TICKETS: just $60
RSVP now and avoid FOMO (fear of missing out!). Join us for the Party with a Purpose HERE!
Cheers to celebration, connection, and fundraising!
P.S. If you're attending the conference, catch the popular Agriculture Panel, "Sacred Cow: Regenerative Diet & Land Management" moderated by Diana Rodgers on Friday, April 26 from 11:05 a.m.-12 noon. Robb Wolf, Charles Mayfield, Emily Moose, Josh Whiton, and our own Executive Director Alexia Kulwiec are panelists.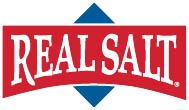 P.P.S. Thanks to Real Salt for their generous donation of the best sea salt around! Members who sign up at our booth will get their own Real Salt shaker and wooden salt box. Come visit us in the exhibit hall!
YOUR FUND AT WORK
Services provided by FTCLDF go beyond legal representation for members in court cases.
Educational and policy work also provide an avenue for FTCLDF to build grassroots activism to create the most favorable regulatory climate possible. In addition to advising on bill language, FTCLDF supports favorable legislation via action alerts and social media outreach.
You can protect access to real foods from small farms by becoming a member or donating today.