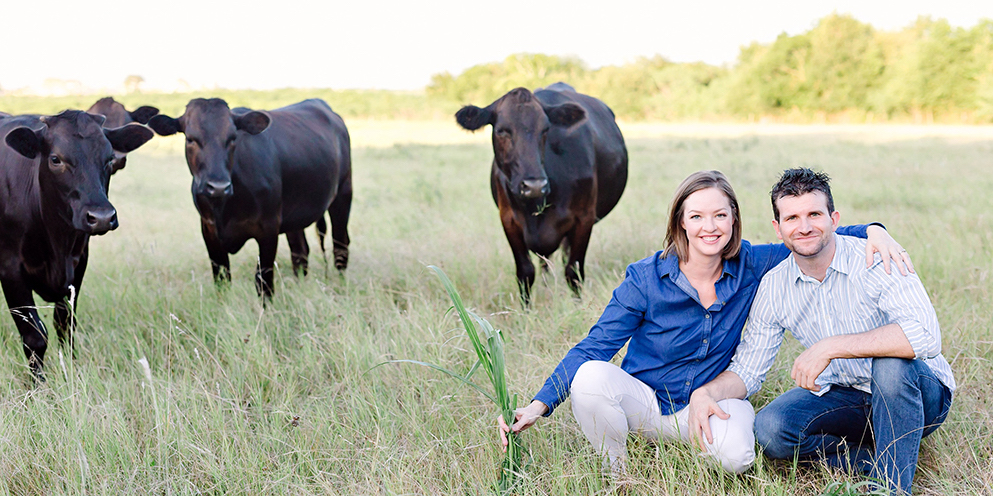 Joe and Serenity Carr follow a Paleo lifestyle and have found great relief from common medical aliments by following this ancestral approach to eating. When planning for their future family, they wanted the same high quality, nutrient-dense foods for their little ones. Their research into what was available on the market led to disappointment since all that was available were high-sugar, fruit-based options. Joe and Serenity knew their children would need fat and protein to thrive, and from that an idea was born. They launched Serenity Kids. Serenity Kids is the first Paleo pouch-delivered baby food offering a naturally balanced ratio of protein, fat, and carbohydrates that babies over six months old need to thrive. The ratios are reflected in breast milk and rebuilt in Serenity Kids with grass-fed and pastured meats, organic vegetables, and healthy fats.
In addition to delivering stellar nutrition, Joe and Serenity are also very conscious about sourcing the raw ingredients for their products and supporting small family farms. Serenity Kids hand selects the farms from which they source and choose beyond organic producers that are dedicated to respecting animals and farming in a way that gives back to the land. The animals are never fed GMO feed and are completely free of antibiotics, added hormones, and pesticides. They have also made it their mission to support regenerative agriculture and honor the farmers who lead the industry in forward-thinking farming practices.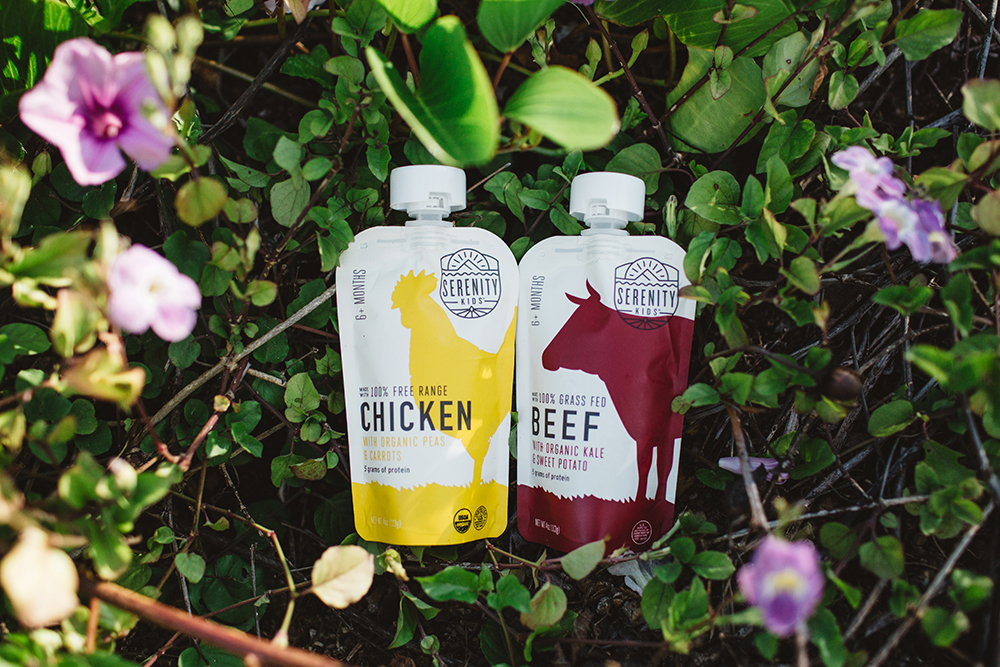 We are proud to stand behind Serenity Kids and to have their support as members. In addition to working with responsible small farmers, they have continued their dedication to the movement by supporting the Farm-to-Consumer Legal Defense Fund (FTCLDF) by donating 1 percent of their profits to us.
"We are excited to support the Farm-to-Consumer Legal Defense Fund because we understand that if we want to have quality meat from family farmers in our baby foods, we needed to do more than just purchase their products. We want to make sure they have the resources to survive in a world dominated by massive factory farms, and have their rights protected by a solid and reputable organization. Nobody does this better than Farm-to-Consumer Legal Defense Fund!"
– Serenity Kids Co-Founder, Joe Carr
Serenity Kids currently has two available products: Grass Fed Beef with Kale & Sweet Potatoes and Free Range Chicken with Peas & Carrots. For a limited time, they are offering BUY ONE GET ONE 50% OFF YOUR FIRST ORDER USING CODE "LAUNCH". Follow the link HERE to order Serenity Kids products and support small family farms and the Farm-to-Consumer Legal Defense Fund.
We are grateful for the support of Serenity Kids and honor the work they are doing. Bringing awareness to the importance of small family farms, promoting regenerative agriculture, and increasing access to nutrient-dense food is at the core of what we at FTCLDF believe in. Whether you are in the market for baby food or not, we strongly encourage you to check out Serenity Kids products, made by a community of people who truly share our values and are using their platform to do some real good in the world.
YOUR FUND AT WORK
Services provided by FTCLDF go beyond legal representation for members in court cases.
Educational and policy work also provide an avenue for FTCLDF to build grassroots activism to create the most favorable regulatory climate possible. In addition to advising on bill language, FTCLDF supports favorable legislation via action alerts and social media outreach.
You can help FTCLDF by becoming a member or donating today.
Anyone wanting to make a contribution to support the work of FTCLDF can donate/find out more or join us today!