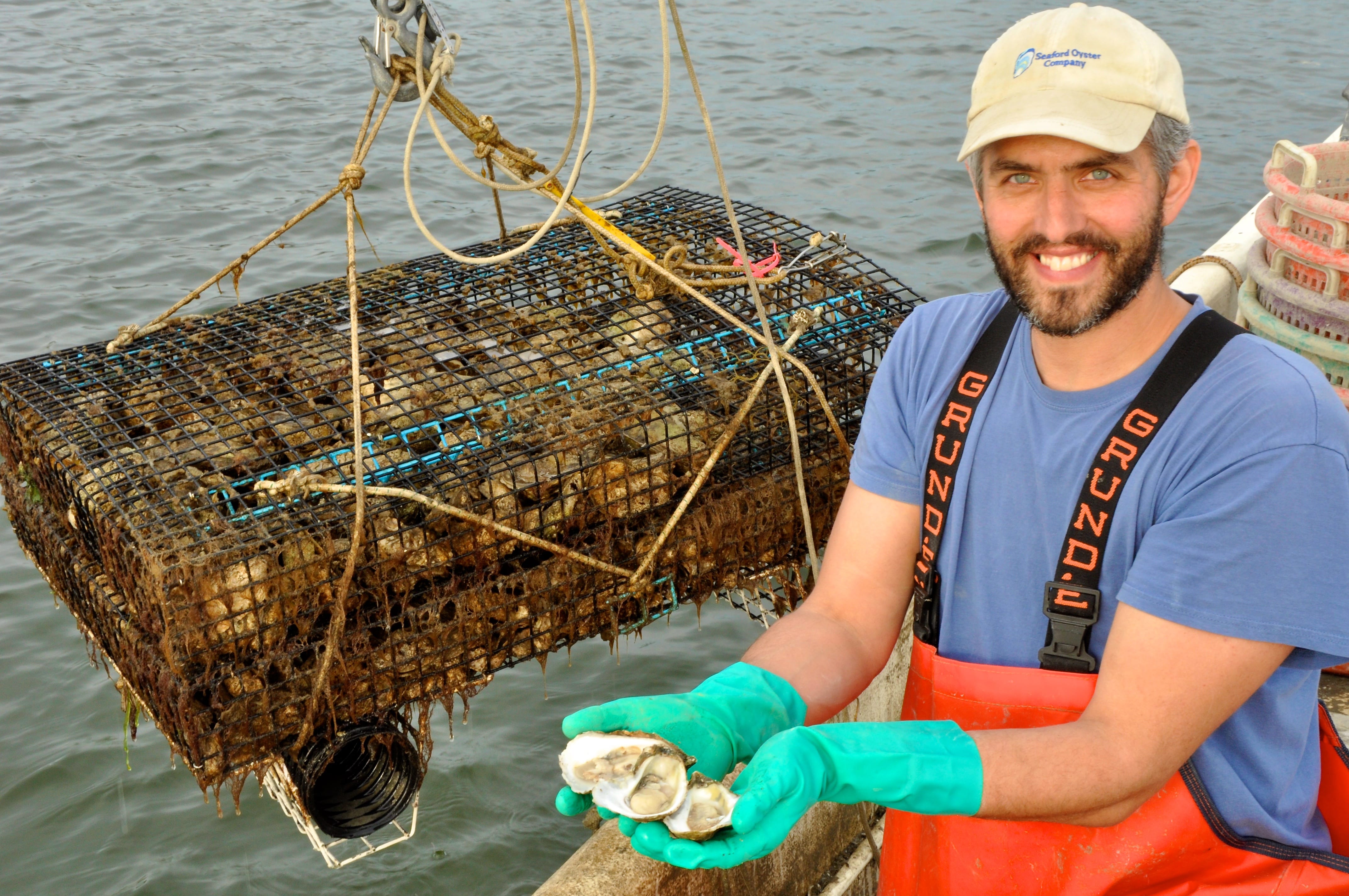 On September 15 at 9:00 a.m. the Virginia Supreme Court will hear oral argument in the case of York County Board of Supervisors et al. v. Bavuso, marking the second time in three years that oyster farmer and Farm-to-Consumer Legal Defense Fund member Anthony Bavuso will have a case before the state's high court. The Board of Supervisors (BOS) is appealing a lower court ruling that the Virginia Right to Farm Act and a state zoning law prohibits York County from requiring Bavuso to obtain a special use permit in order to conduct oyster farming on his property. A summary of the case can be found here.
Basing its decision on an interpretation of the county zoning code, the Virginia Supreme Court ruled in January 2014 that Bavuso did need a special use permit to farm oysters on his property. The county had rejected an application filed by Bavuso for a special use permit. Shortly after the Court's decision, Bavuso filed a second action against the BOS—this time claiming that the special use permit requirement violated the Virginia Right to Farm Act. In July 2015 a York County Poquoson Circuit Court judge ruled in favor of Bavuso, leading to the county's appeal of the decision to the state Supreme Court. Bavuso and the BOS have been in a battle over his right to farm his property since 2011.
The case before the high court is not the only litigation Bavuso has against York County. The farmer also has a lawsuit against the county for rezoning his farm. In June 2014, the BOS took action to rezone only the neighborhood (York Point) where Bavuso lives in Seaford, Virginia; in his suit the farmer is claiming that the county illegally spot zoned his property. Court proceedings in that lawsuit are on hold pending the Supreme Court's decision in the right-to-farm case.
The Farm-to-Consumer Legal Defense Fund has provided representation for Bavuso in the spot zoning case and also provided funding for expenses on the matter before the Supreme Court. The Bavuso oral argument will be audio recorded; the recording will be posted on this site on September 16. Attorney Gina Schaecher, who has also represented other FTCLDF members, is appearing on Bavuso's behalf before the court.
YOUR FUND AT WORK

Services provided by FTCLDF go beyond legal representation for members in court cases.
Educational and policy work also provide an avenue for FTCLDF to build grassroots activism to create the most favorable regulatory climate possible. In addition to advising on bill language, FTCLDF supports favorable legislation via action alerts, social media outreach, and the online petition service.
You can help FTCLDF by becoming a member or donating today.


Anyone wanting to make a contribution to support the work of FTCLDF can make a
donation online
or send a check to:
FTCLDF
8116 Arlington Blvd, # 263
Falls Church, VA 22042
Prefer to make a tax-deductible donation? Donate online at bit.ly/NFG4FTC.
You may also contact us by email at [email protected] or call 703-208-FARM (3276). Thanks for your support.