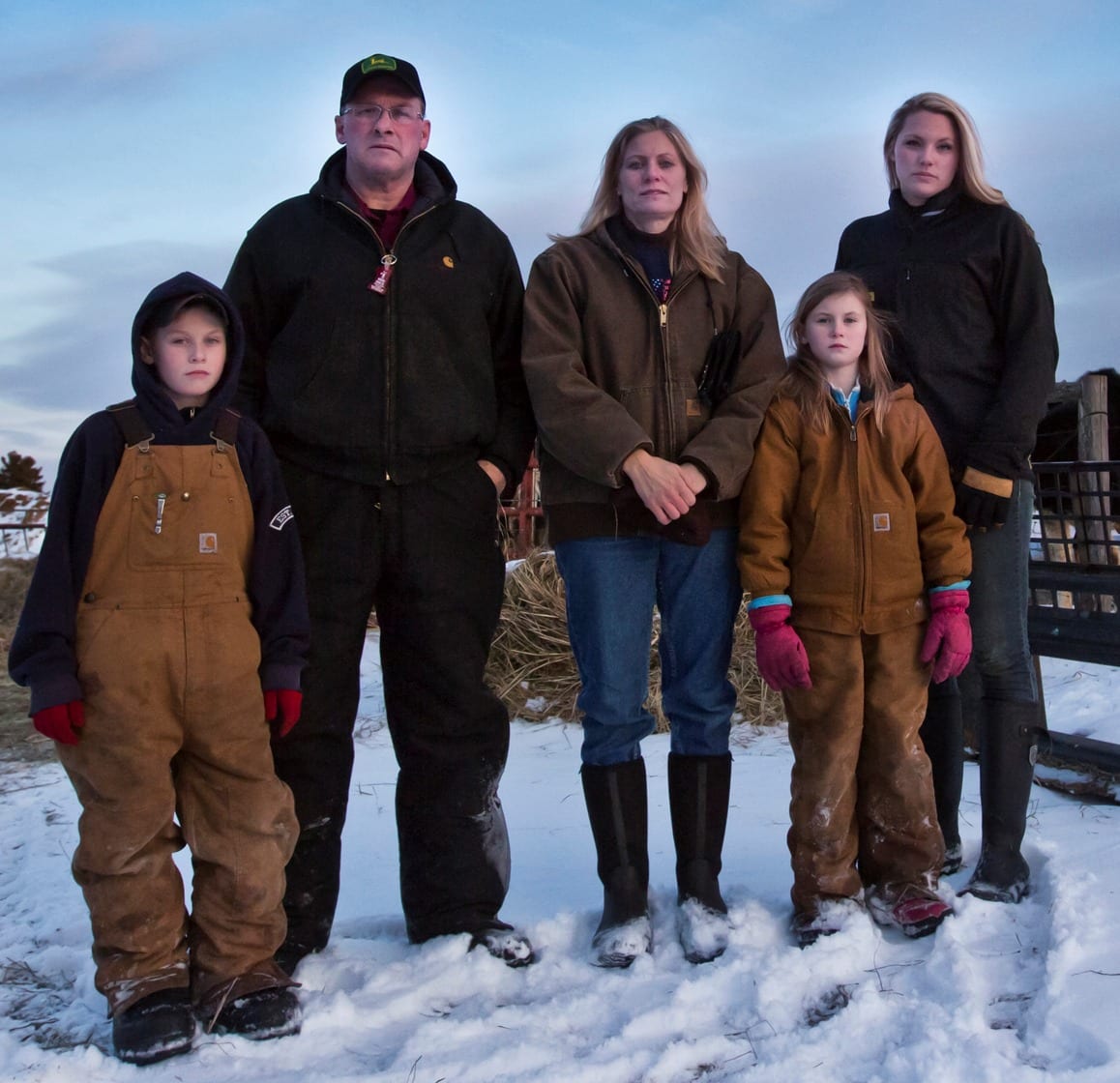 The Berglund family
Cook County, Minnesota District Court Judge Michael J. Cuzzo has ordered that Grand Marais dairy farmer Dave Berglund must comply with an October 14, 2014 administrative inspection order Judge Cuzzo issued allowing the Minnesota Department of Agriculture (MDA) to inspect Berglund's farm, Lake View Natural Dairy.
Berglund had refused to let MDA officials with an administrative warrant conduct an inspection of his farm on October 22, 2014. MDA Commissioner Dave Frederickson subsequently petitioned the Cook County District Court to find Berglund in contempt. On June 4, 2015, Judge Cuzzo found that Berglund was not in contempt for refusing the inspection. In October 2015, the judge held a hearing on the matter of whether MDA had jurisdiction to regulate Berglund's farm at all, leading to the judge's order that the October 2014 inspection order was valid and enforceable.
Berglund sells raw dairy products such as milk, butter, yogurt, and other farm-produced foods direct to consumers on the premises of Lake View Natural Dairy. Berglund has claimed all along that a provision in the Minnesota Constitution exempted him from MDA's jurisdiction. Article 13 Section 7 of that state's constitution provides, "any person may sell or peddle the products of the farm or garden occupied and cultivated by him without obtaining a license therefore."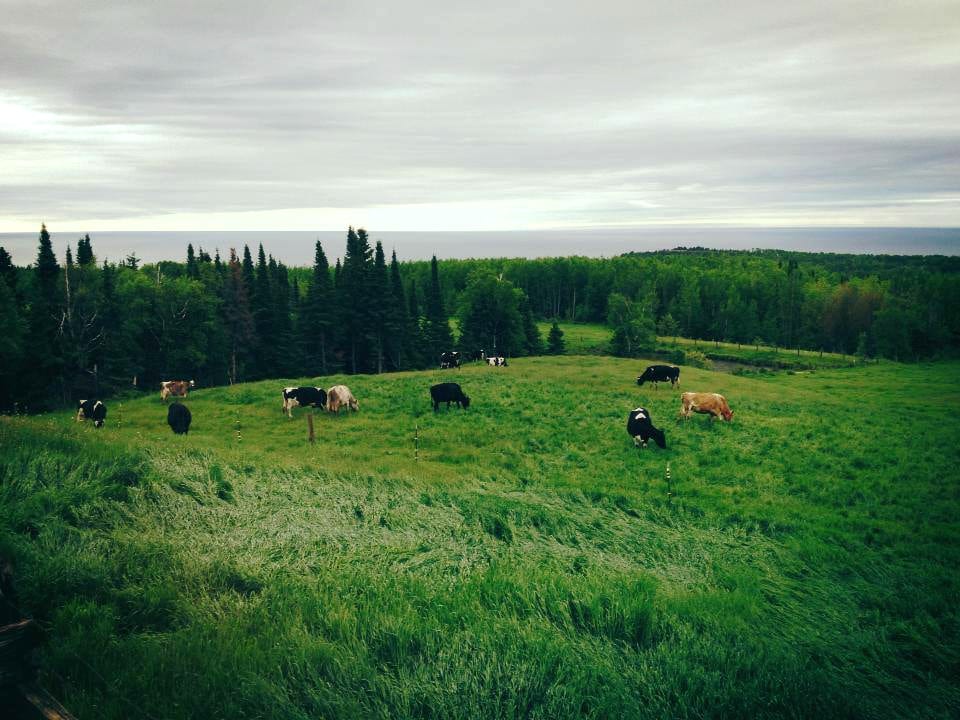 Lake View Natural Dairy
In rejecting this claim, the judge relied on a 2005 Minnesota Supreme Court decision involving Gibbon dairy farmer Mike Hartmann. In that case, the court ruled that the constitutional provision only exempts farmers selling and peddling the products of the farm from licensing and not from other legal requirements such as inspection and labeling as well as laws prohibiting the sale of specific foods (Minnesota law prohibits the sale of raw yogurt and raw butter). Judge Cuzzo ruled that as a dairy farm, Lake View Natural Dairy was subject to regulations governing inspection. Zenas Baer, Berglund's attorney, made arguments that the October 2014 inspection order violated a number of other provisions in the federal and Minnesota constitutions; such as the right to contract, the right to privacy, and the right of association; but Judge Cuzzo dismissed all of the constitutional claims on the grounds that regulations allowing for inspection of dairy farms were rationally related to the legitimate government purpose of "insuring that food products offered for sale were safe for consumption." The judge did state that, "in light of some of the constitutional issues raised," he would stay the Administrative Inspection Order for 60 days to give Berglund an opportunity to file the appeal during that time. The farmer has not decided yet on whether to appeal.
FTCLDF has provided funding for Dave Berglund's legal expenses. We will post further updates on this case as events warrant.
YOUR FUND AT WORK

Services provided by FTCLDF go beyond providing legal representation for members in court cases.
Educational and Political Action Services also provide an avenue for FTCLDF to build grassroots activism to create the most favorable regulatory climate possible. In addition to advising on bill language, FTCLDF supports favorable legislation via action alerts, social media outreach, and the online petition service.
You can help FTCLDF by becoming a member or donating today.


Anyone wanting to make a contribution to support the work of FTCLDF can make a
donation online
or send a check to:
FTCLDF
8116 Arlington Blvd, # 263
Falls Church, VA 22042
Prefer to make a tax-deductible donation? Donate online at bit.ly/NFG4FTC.
You may also contact us by email at [email protected] or call 703-208-FARM (3276). Thanks for your support.