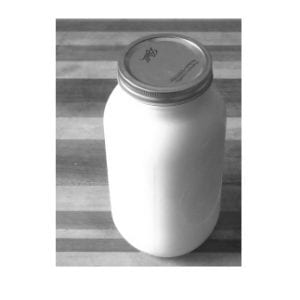 STATE ACTION ALERT
We need your help to move the Texas raw milk bill forward!
The House Public Health Committee has yet to hold a hearing on HB 57, which would expand access to raw milk in Texas. The clock is ticking on the Texas legislative session, and we need to push for a hearing now!
The most effective thing you can do is to urge your State Representative to sign on as a co-author of HB 57, and then to use his or her influence in the legislature to help push the bill forward. Read more in the take action section below.
Background
Raw milk is already legal in Texas. There are 45 licensed Grade A Raw for Retail dairies, which are regularly inspected and the milk tested using the same (or higher) standards as for milk in the grocery stores. Yet government regulations require consumers to drive to the farm every time they want milk, burdening both consumers and farmers.
HB 57 would allow licensed farmers to sell raw milk at farmers markets and to make delivery arrangements with their customers. This bill reduces costs and difficulties for consumers, while allowing licensed farmers a fair opportunity to market their products.
This bill came very close to passing last session. We have a real shot at passing it this session—but we need as many grassroots calls as possible!
Take Action #1
Call or email your State Representative to urge him or her to support HB 57 and help move the bill forward. A phone call has the greatest impact—and it allows you to find out if they supported the raw milk bill last session (if they were in office). Remember to keep the conversation polite and to-the-point.
You can find out who your State Representative is by going to www.fyi.legis.state.tx.us or calling the Texas Capitol Switchboard at 512-463-4630.
If you call after hours, you can simply leave a message: "Hi, my name is ____, and I am a constituent. I am calling to urge Representative ______ to co-author HB 57, the raw milk bill, and to help the bill move forward as quickly as possible. I would like to know where my Representative stands on this issue, please. You can call me back at _________."
If you prefer email, you can send the same message online. Your Representative's email address is simply FirstName.LastName@house.texas.gov
More information and sample talking points about the bill are at the end of this alert.
Take Action #2
The bill has been assigned to the House Public Health Committee. If you live in the district of one of the Committee members listed below, please take the time for a personal call and be sure to mention that you're a constituent—and get as many of your friends and neighbors to call and email as possible! Constituents carry the most weight with the Committee members.
Take Action #3
Help spread the word! Please forward this alert, share on Facebook, or send people the link to the website version: www.farmtoconsumer.org/texas-hb-57-the-raw-milk-bill. The more people who take action, the better our chances of passing this bill.
Members of the House Public Health Committee
Chairman Four Price (Amarillo and parts of the Panhandle: Carson, Hutchinson, Moore, Potter, Sherman counties)
512-463-0470
Four.Price@house.texas.gov
Diana Arevalo (part of Bexar County: Zip Codes 78201, 78207, 78228, 78229, 78230, 78240, 78249)
512-463-0616
Diana.Arevalo@house.texas.gov
Cindy Burkett (Rep. Burkett has joint-authored the bill – so, say "thank you!")
(part of Dallas County: Zip Codes 75040, 75041, 75043, 75088, 75089, 75149, 75150, 75159, 75180, 75181, 75182, 75253)
512-463-0464
Cindy.Burkett@house.texas.gov
Garnet Coleman (part of Harris County: Zip Codes 77002, 77003, 77004, 77006, 77007, 77010, 77019, 77021, 77033, 77048, 77061, 77075, 77087, 77089, 77098)
512-463-0524
Garnet.Coleman@house.texas.gov
Nicole Collier (part of Tarrant County: Zip Codes 76012, 76102, 76103, 76104, 76105, 76107, 76110, 76111, 76112, 7615, 76119, 76120, 76133, 76134, 76140)
512-463-0716
Nicole.Collier@house.texas.gov
Philip Cortez (part of Bexar County: Zip Codes 78002, 78006, 78023, 78039, 78052, 78073, 78211, 78224, 78226, 78227, 78236, 78242, 78245, 78251, 78252, 78253, 78254, 78255)
512-463-0269
Philip.Cortez@house.texas.gov
Bobby Guerra (part of Hidalgo County: Zip Codes 78501, 78503, 78504, 78539, 78572, 78573, 78574, 78577)
512-463-0578
Bobby.Guerra@house.texas.gov
Stephanie Klick (part of Tarrant County: Zip Codes 76053, 76117, 76118, 76137, 76148, 76180, 76182, 76244)
Phone: 512-463-0599
Stephanie.Klick@house.texas.gov
Tom Oliverson (part of Harris County: Zip Codes 77065, 77070, 77375, 77377, 77379, 77429, 77433, 77447, 77484)
512-463-0661
Tom.Oliverson@house.texas.gov
J.D. Sheffield (Comanche, Coryell, Erath, Hamilton, McCulloch, Mills, San Saba, and Somervell counties)
512-463-0628
J.D.Sheffield@house.texas.gov
Bill Zedler (part of Tarrant County: Zip Codes 76001, 76002, 76017, 76028, 76036, 76060, 76063, 76123, 76134, 76140)
512-463-0374
Bill.Zedler@house.texas.gov
More Information About the Bill
HB 57 by Rep. Dan Flynn would legalize the sale of raw milk by licensed farmers directly to consumers at farmers markets and allow farmers and consumers to agree to delivery arrangements.
• Raw milk is already legal in Texas, but unfair marketing restrictions burden both farmers and consumers.
• Only 16 illnesses have been allegedly linked to raw milk in Texas in the last 19 years—less than one illness per year on average—out of an estimated three quarters of a million Texans who drink raw milk.
• Texas Grade A Raw for Retail dairies are subject to regulations that meet or exceed all regulatory standards for pasteurized milk.
• HB 57 simply allows licensed farmers to sell raw milk at farmers markets and through delivery arrangements. Sales are limited to direct farm-to-consumer and will NOT be allowed in grocery stores.
• HB 57 improves the safety of raw dairy by allowing producers to transport it to consumers under safe conditions, rather than relying on consumers to remember to take coolers and ice.
• By allowing a farmer to make a single trip to serve multiple customers, rather than having each customer drive to the farm, the bill reduces vehicle miles, benefiting air quality, traffic congestion, and public safety.
• HB 57 benefits rural economies because direct farm-to-consumer sales of raw milk can mean the difference between a net loss on the farm and a reasonable income for the farm family.