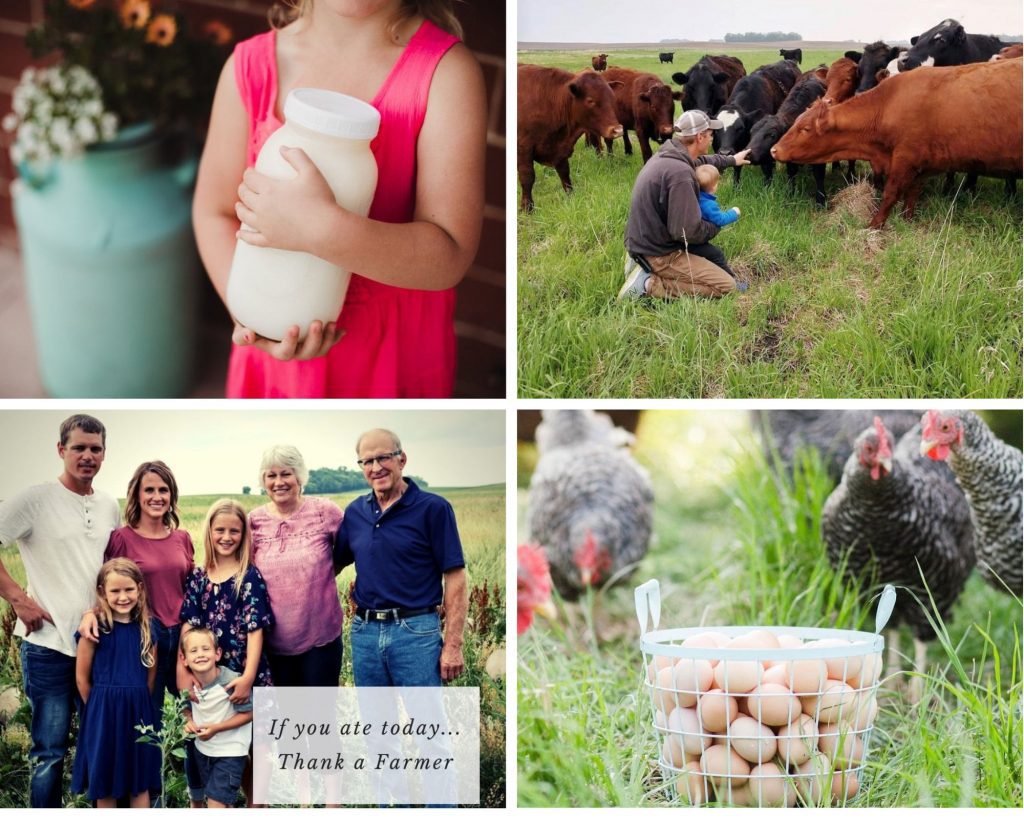 The first Monday of each month is Member Monday where we feature member photos or a video on our Instagram and Facebook pages. Farm-to-Consumer Legal Defense Fund (FTCLDF) is proud of our members, and we take great pleasure in highlighting their operations and the awesome work they are conducting in sustainable farming, animal husbandry, artisanal production, and homesteading. See above for November's member photos!
Nature's Pantry Farm
Happy Member Monday! Today we are featuring Nature's Pantry!
Why is everyone so sick? This was the question that started it all for Tom and Sarah Fischer.
Nature's Pantry Farm's journey began after the birth of their first child. The Fischers of Lafayette, Minnesota were faced with the huge responsibility of keeping their kids safe and healthy. After researching the link between diet and health, they knew they wanted to nourish their children with chemical-free, humanely raised food. They couldn't find food they could trust so they began raising their own.
In the process, they completely revamped their farming practices and went from a conventional dairy operation to a regenerative farm that is committed to healing their land and providing nourishing food for their community. They now supply 250 families with farm fresh food including 100% grass-fed beef, pastured pork and chicken, pastured free range eggs, and raw milk.
Membership
Thank you to all of our wonderful members! We are membership-based and couldn't do the work we do without you! Learn more about membership here.
If you're a member and would like to share your photos/videos with our readers/followers, email [email protected] for more details.
YOUR FUND AT WORK
Services provided by FTCLDF go beyond legal representation for members in court cases.
Educational and policy work also provide an avenue for FTCLDF to build grassroots activism to create the most favorable regulatory climate possible. In addition to advising on bill language, FTCLDF supports favorable legislation via action alerts and social media outreach.
You can protect access to real foods from small farms by becoming a member or donating today.