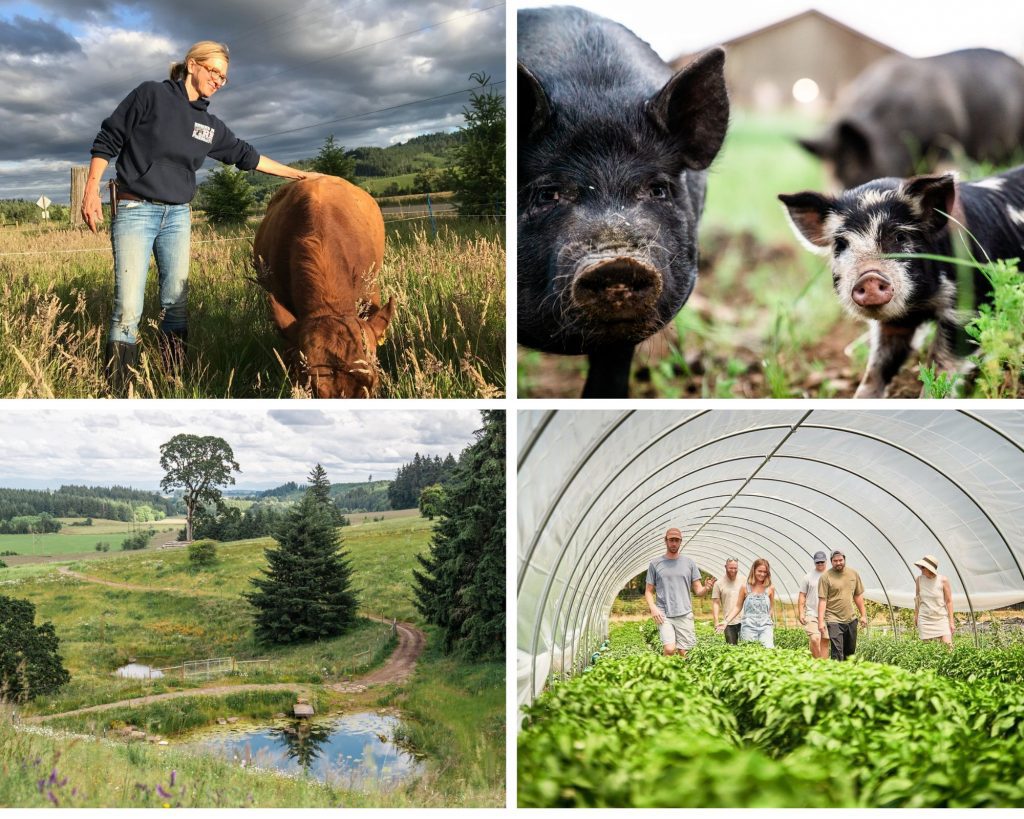 The first Monday of each month is Member Monday where we feature member photos or a video on our Instagram and Facebook pages. Farm-to-Consumer Legal Defense Fund (FTCLDF) is proud of our members, and we take great pleasure in highlighting their operations and the awesome work they are conducting in sustainable farming, animal husbandry, artisanal production, and homesteading. See above for October's member photos!
Tabula Rasa Farms
Happy Member Monday! Today we are featuring Tabula Rasa Farms in Carlton, Oregon!
Tabula Rasa Farms is a small, multispecies, regenerative farm located in Oregon wine country just minutes from downtown Carlton in Oregon's Willamette Valley.
Founded by artist-turned-farmer Brenda Smola-Foti, it is dedicated to regenerative agriculture practices and maintaining a sustainable farm ecosystem where animals thrive, the land is enriched, and the community is welcome. Tabula Rasa Farms raises grass-fed, grass-finished beef, pastured pork, duck, lamb, and pasture-raised laying hens, naturally and respectfully.
Prior to the arrival of the animals, Brenda worked with ecosystem consultants to ensure that the farmland could exist on its own water and rainwater resources and that the pastures and forested areas were clean and properly maintained to minimize soil erosion and nutrient loss. Using the natural slope of the land, they sculpted a series of terraces and swales (think small creeks) to capture water and distribute it throughout the farm.
Within the farm's property is Inn the Ground, a nine-room bed & breakfast built into the hillside, along with a Farmhouse vacation rental home. All Tabula Rasa Farms products are sold through their marketplace, Source Farms, in-store and online.
Membership
Thank you to all of our wonderful members! We are membership-based and couldn't do the work we do without you! Learn more about membership here.
If you're a member and would like to share your photos/videos with our readers/followers, email [email protected] for more details.
YOUR FUND AT WORK
Services provided by FTCLDF go beyond legal representation for members in court cases.
Educational and policy work also provide an avenue for FTCLDF to build grassroots activism to create the most favorable regulatory climate possible. In addition to advising on bill language, FTCLDF supports favorable legislation via action alerts and social media outreach.
You can protect access to real foods from small farms by becoming a member or donating today.