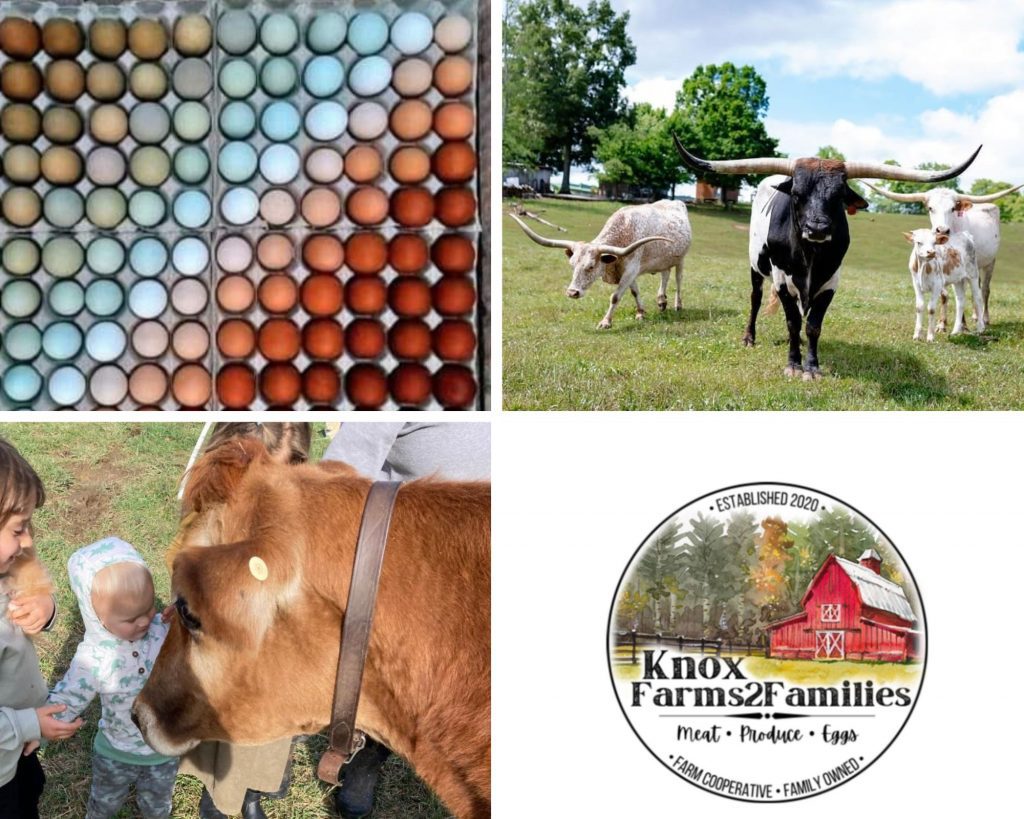 The first Monday of each month is Member Monday where we feature member photos or a video on our Instagram and Facebook pages. Farm-to-Consumer Legal Defense Fund (FTCLDF) is proud of our members, and we take great pleasure in highlighting their operations and the awesome work they are conducting in sustainable farming, animal husbandry, artisanal production, and homesteading. See below for January's member photos!
Knox Farms2Families
Knox Farms2Families is a Knoxville, Tennessee group of farmers using sustainable practices that acts as a buying club for the community. This member-based food cooperative is run by Marcie Yadon and has been an affiliate member with us since 2020. They supply just about everything to their buyers club members: grass fed beef; pastured pork; chicken; quail; lamb; chicken, duck, goose, and quail eggs; herdshares for raw milk; honey; pecans; lard; tallow; freeze-dried dog treats made of chicken feet, beef/chicken/rabbit organs; elderberry syrup; vanilla extract; apple cider vinegar; produce; and more. Knox Farms2Families has a land leasing list to connect farmers looking for land to lease and landowners looking for stewards for their land. The club also maintains a farm rentals list where farmer members can rent from each other, like a horse trailer, chicken processing equipment, a ditch witch, and a bushhog. Some of the farms in the co-op include 4 Corners Ranch, Dillan Family Farm, Kelly Farm, Anew Day Farms, Moorse Mountain Farms, and Still Waters Wool Farm. The Knox Farms2Families newsletter says that they offer a 100 percent satisfaction guarantee—that they will find the right farmer for each community member or their money back. Know (or be) your farmer!
Photo collage: children with dairy cow, rainbow chicken eggs, 4 Corners Ranch beef cows, Knox Farms2Families logo
Find out more at:
www.facebook.com/knoxfarms2families
Membership
Thank you to all of our wonderful members! We are membership-based and couldn't do the work we do without you! Learn more about membership here.
If you're a member and would like to share your photos with us, email [email protected] for more details.
YOUR FUND AT WORK
Services provided by FTCLDF go beyond legal representation for members in court cases.
Educational and policy work also provide an avenue for FTCLDF to build grassroots activism to create the most favorable regulatory climate possible. In addition to advising on bill language, FTCLDF supports favorable legislation via action alerts and social media outreach.
You can protect access to real foods from small farms by becoming a member or donating today.