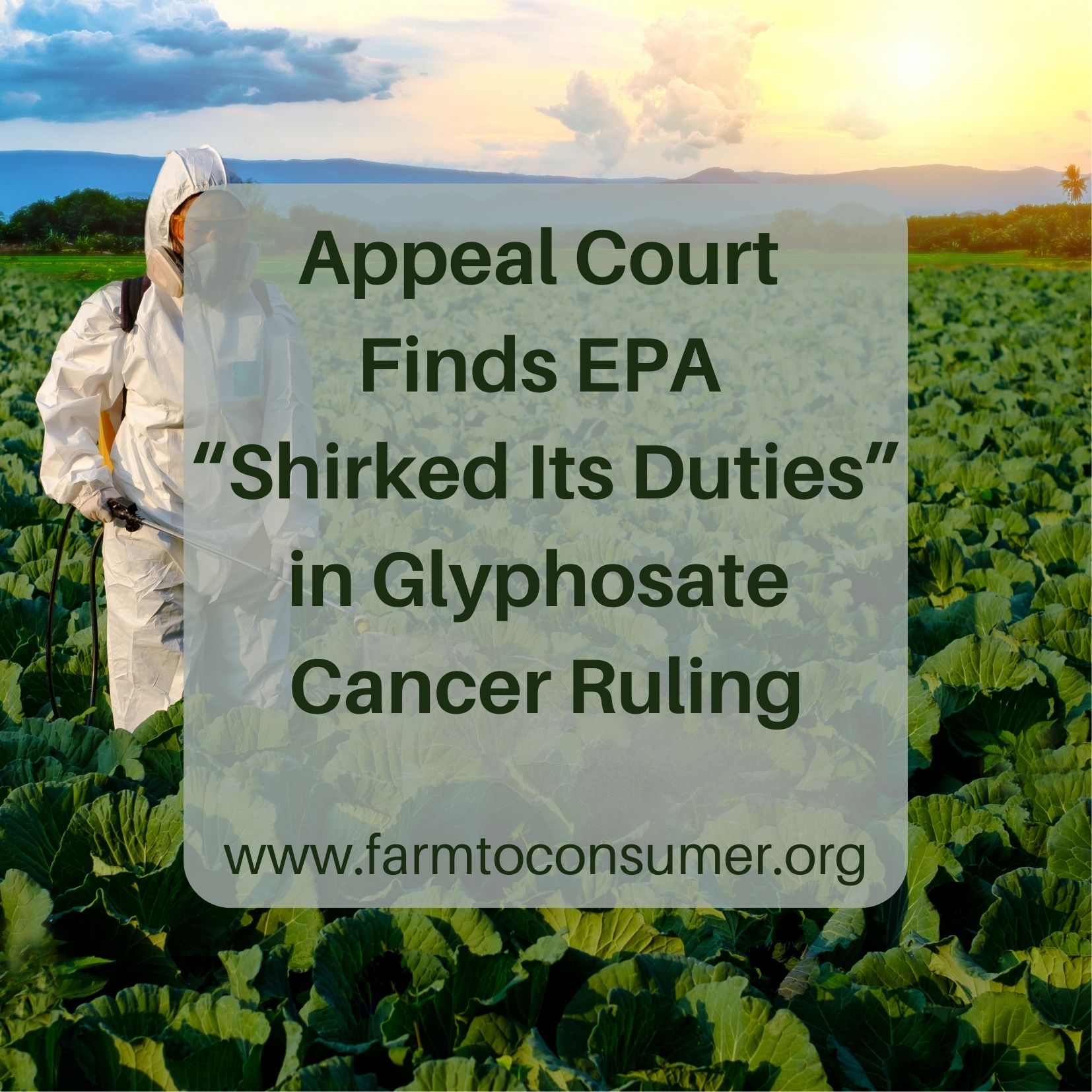 According to a recent ruling by the Ninth Circuit Court of Appeals the Environmental Protection Agency (EPA) did not follow its own guidelines to protect citizens and the environment from the toxic effects of glyphosate (the active ingredient in Roundup herbicide).
Farm-to-Consumer Legal Defense Fund (FTCLDF) has long held that government agencies must only act as authorized by Congress, without either shirking responsibility, or overreaching their authority.
"A case like Natural Resources Defense Council, Pesticide Action Network of North America v. EPA underlines the importance of government agencies properly exercising their authority," says FTCLDF Executive Director Alexia Kulwiec. "We support sustainable agriculture, and we were pleased to see the Ninth Circuit Court of Appeals decision to require the EPA to follow its own guidelines."
FTCLDF is also concerned with federal agency overreach; agencies acting outside their authority. FTCLDF will continue to challenge agency overreach, as it did in challenging the FDA's prohibition on the interstate sales of raw butter. While not yet successful in overturning the FDA butter ban, FTCLDF will continue to work to ensure that federal and state agencies act only within their statutory authority.
Review the court document from the Ninth Circuit Court of Appeals decision regarding the EPA and glyphosate.