Every Monday is Member Monday where we feature a member photo or video on our Instagram and Facebook pages. Farm-to-Consumer Legal Defense Fund (FTCLDF) is proud of our members, and we take great pleasure in highlighting their operations and the awesome work they are conducting in sustainable farming, animal husbandry, artisanal production, and homesteading. See below for a roundup of August's member photos and video!
Holy Cow Farm Fresh
Highschool sweethearts Paul and Joanne Mosher own and operate Holy Cow Farm Fresh in Monon, Indiana, a small family farm with their own on-farm butcher shop. Paul is the head farmer and Joanne is a soil scientist as well as a farmhand and homeschools their children. The Moshers have been raising quality freezer beef since 1998 and decided to scale up after several years of selling locally to repeat customers. The Holy Cow Farm Fresh philosophy is that healthy and happy animals produce the best quality meat, so their animals enjoy a low-stress, fresh air, sunshine-filled, healthy lifestyle. The Moshers spend a lot of time with their animals and strive for their best quality of life. They sell 100% grass-fed beef; pastured grain-finished beef; naturally raised pastured pork; and 100% grass-fed lamb. Their cows, pictured, are crossbred and heavy on the Angus/Limousin.

Mayfield Pastures
Mayfield Pastures is owned and operated by Charles Mayfield in Decatur, Tennessee. The farm raises grass-finished beef, pastured pork and poultry for their customers in East Tennessee and North Georgia. He found regenerative farming through his years of fitness instruction and co-authoring several paleo cookbooks. Charles started the farm in 2016 and introduced his metro buying club in 2017 and has continued to see steady growth in his customer base. He is now launching a new preservative- and chemical-free skincare company, Farrow Skincare, utilizing the healing qualities of pasture-based animal fats. He hopes the healing qualities of pastured lard and tallow on human skin will further promote the immense benefits of regenerative agriculture through the lens of skincare. Charles has witnessed tremendous results for people who opt to eat locally-sourced and regeneratively-farmed meat. It seems certain that similar benefits will come through utilizing skincare products born of the same farming model. This video shows Charles' son helping on chicken processing day.

Thousand Hills Grazing
Thousand Hills Grazing is a small pasture-based enterprise located in Perry County, Pennsylvania. Ben and Cassie Seppanen raise grass-fed beef on 25 acres of the family farm. The farm has been in the family since 1785. The Seppanens are grateful for the privilege to live on the farm, raise their family on the farm, and improve the soil which produces high-quality, healthy animals and ultimately healthy people.

Price Creek Farm
Price Creek Farm is a small family farm just south of Lake City, Florida, and is celebrating 10 years of farming for the surrounding community. The farmers, Scott and Kay Gove, are dedicated to the highest quality meats and eggs that are raised humanely and free of any chemicals, antibiotics, or hormones. All Price Creek Farm animals are raised on grass or in woodlots and are able to get plenty of sunshine and exercise. They raise rabbits, 100% grass-fed beef, truly free-ranged layers, pastured poultry (broilers and seasonal turkeys), and forested pork. Their egg mobiles are connected like a train, which makes the weekly moves a cinch. Three of the coops are made from old peanut haulers. Price Creek Farm egg layers are truly free ranged, with the help of one of their guardian geese named Mother Goose.

Farrar Family Farm
Farrar Family Farm is owned and operated by Gabe and Katie Farrar. Gabe is a third generation farmer. Growing up, he helped his parents regenerate the land with farming methods that mimic the patterns found in nature. For a few years, Katie and Gabe were farming on the family farm part-time while working nine-to-five city jobs. In 2016, the young couple decided to make the leap to pursue regenerative farming as full-time careers. The Farrars have since learned many new skills, failed several times, tried again, met many wonderful people in the farming community, and enjoyed really good food! They say it's a lot of hard work but they are grateful that they get to do it together, as a family. It is important for them to be good stewards of the land and raise animals humanely in their natural environment. The Farrars raise grass-fed grass-finished beef, pasture-raised chicken and turkey, and forest-raised pork without the use of chemicals, antibiotics, or growth hormones.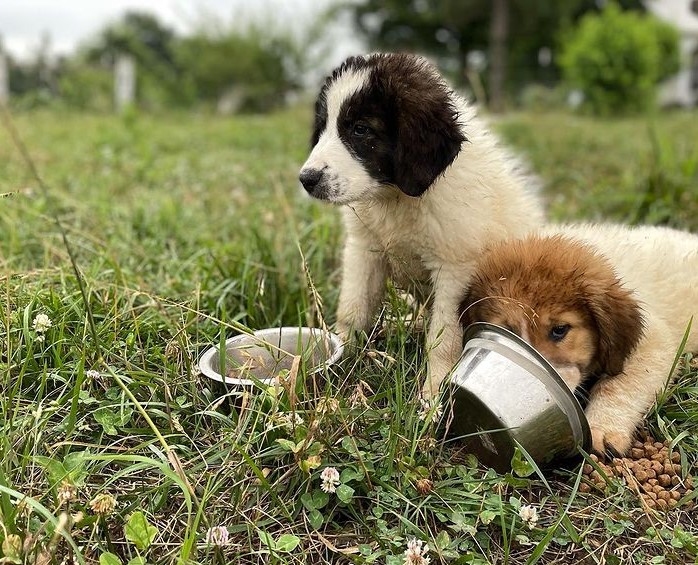 Membership
Thank you to all of our wonderful members! We are membership-based and couldn't do the work we do without you! Learn more about membership here.
If you're a member and would like to share your photos with us, email [email protected] for more details.
YOUR FUND AT WORK
Services provided by FTCLDF go beyond legal representation for members in court cases.
Educational and policy work also provide an avenue for FTCLDF to build grassroots activism to create the most favorable regulatory climate possible. In addition to advising on bill language, FTCLDF supports favorable legislation via action alerts and social media outreach.
You can protect access to real foods from small farms by becoming a member or donating today.