Every Monday is Member Photo Monday where we feature a member photo on our Instagram and Facebook pages. Farm-to-Consumer Legal Defense Fund (FTCLDF) is proud of our members, and we take great pleasure in highlighting their operations and the awesome work they are conducting in sustainable farming, animal husbandry, artisanal production, and homesteading. See below for a roundup of February's member photos!
Shelter Mountain Farm
Adam and Michelle Barringer are a husband and wife team operating Shelter Mountain Farm on 15 acres in central North Carolina. The Barringers specialize in pasture-raised chicken, beef, eggs, honey, tomatoes and raw milk. They also offer paid workshops on chicken and hog butchering. They homeschool their three children and enjoy sharing the simple homesteading life with them. The Barringers have a farm-ish graphic tee business called Farm Life Outfitters as well as a growing YouTube channel and podcast. Pictured with Michelle is their sweet milk cow, Betty.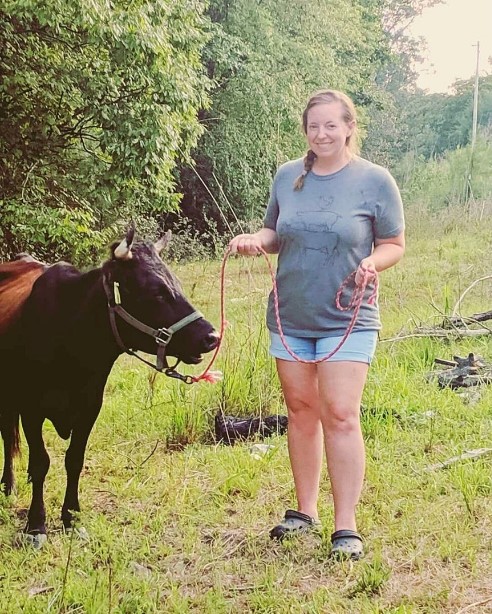 E.A.T. Food for Life Farm
Dan and Nancy Kremer own E.A.T. Food for Life Farm on 140 acres near North Star, Ohio. Dan wanted to work his family farm but had a blood disorder so did not think he could farm like his father. He went to college, met Nancy, and got a corporate job in the city. He continued to take medications for hemophilia as it continued to worsen. Eventually, he took the advice of a holistic nutritionist who helped him understand that only food had the capacity to rebuild cells and tissue in the body while pharmaceutical drugs merely addressed symptoms of disease. With his newfound energy, Dan quit his corporate job and the Kremers moved to the old family farmhouse and transitioned to organic. The Kremers are raising their six kids on their chemical-free family farm. Their family's mission is to grow and distribute nutrient-dense, traditional, safe foods that nourish, protect, and support life for improved health and energy. They also offer monthly health seminars to help people understand the causes of their health imbalances and/or lack of energy based on less-than-ideal food choices. Their products and services are designed to help people discover and experience the connection between quality of food and quality of life.

My Shepherd's Farm
My Shepherd's Farm is owned and operated by the Bracken family; Lynda, Philip, Kelley, and Michelle; in Rural Retreat, Virginia. The Brackens had been living in Los Angeles and suddenly, the always adventurous parents Lynda and Philip decided to put their house on the market to see what would happen. Their house sold quickly so they bought an RV and, along with their children Kelley and Michelle, traveled the United States in search of their future farm, all the while working on farms across the country. Philip grew up on a farm in Ireland and his yearning to farm again spread to the rest of the family. They eventually settled in Virginia. The name of their farm was inspired by Psalm 23, "The Lord is my shepherd, I shall not want." The Brackens are dedicated to a happier, healthier, cleaner way of eating and living and grow most of their own food. They produce non-GMO, free range chicken; non-GMO, free range eggs; pastured pork; honey; handcrafted products like deodorant, soap, scarves, paintings; hay; and A2A2 raw milk available by herdshare. The photo shows Lynda and Philip's grandkids Anthony and Natalie enjoying the farm's haybales.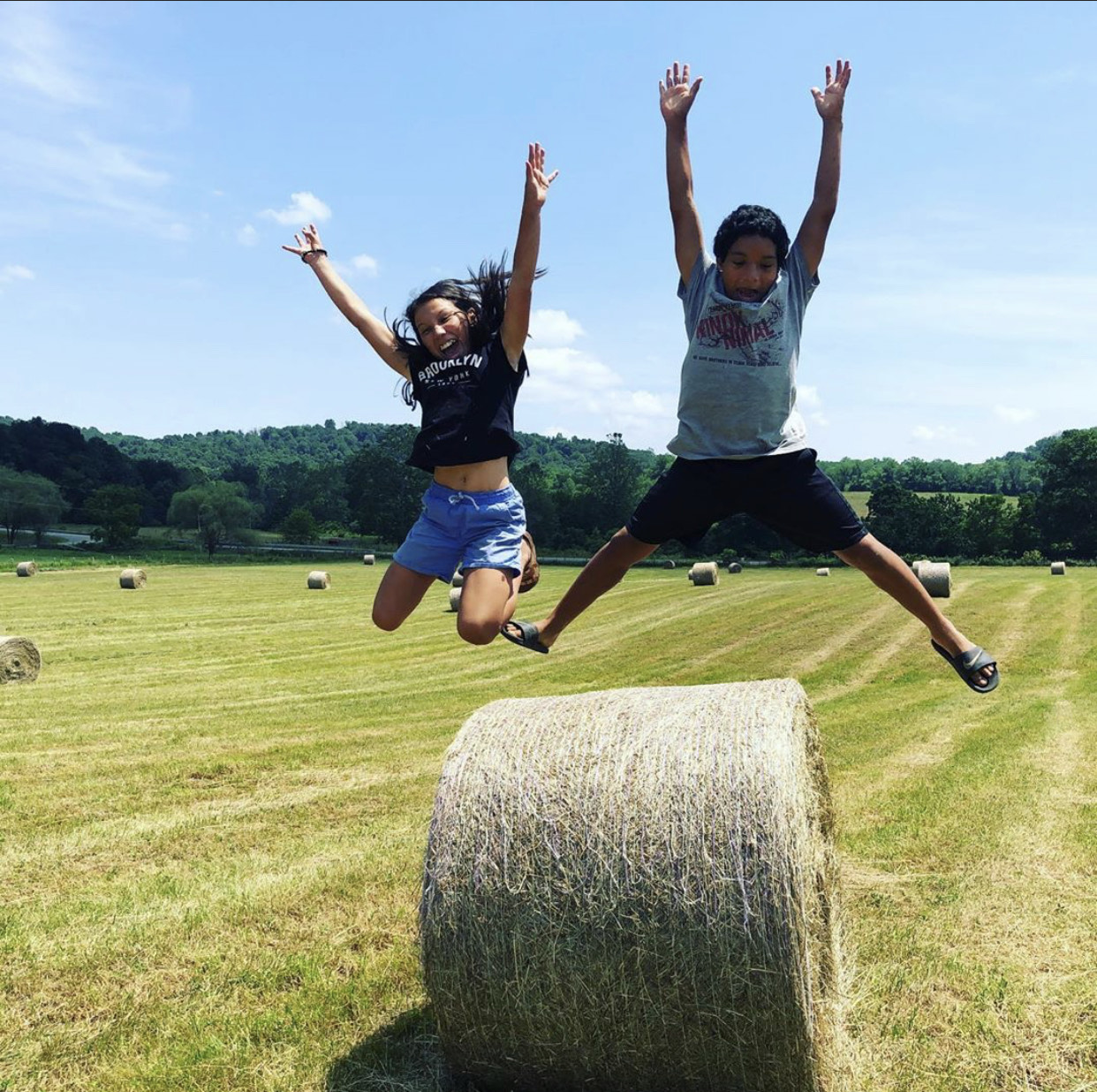 Heritage Homestead
Matt and Tiffany Reaugh run Heritage Homestead on six acres in Hurlock, Maryland. Their focus is on land stewardship and humane animal husbandry. In 2013, they started raising chickens to provide quality, healthy meals for their growing family. They now raise chickens and turkeys in small batches that get plenty of fresh air and sunshine in a low stress environment. Their poultry is fed locally grown, non-GMO grains and natural vitamins and minerals and receive no artificial lighting. Matt and Tiffany process the birds on the farm by hand to ensure quality from day 1. The photo is of Matt moving a poultry pen to fresh pasture. Photo credit: Mitchell Layton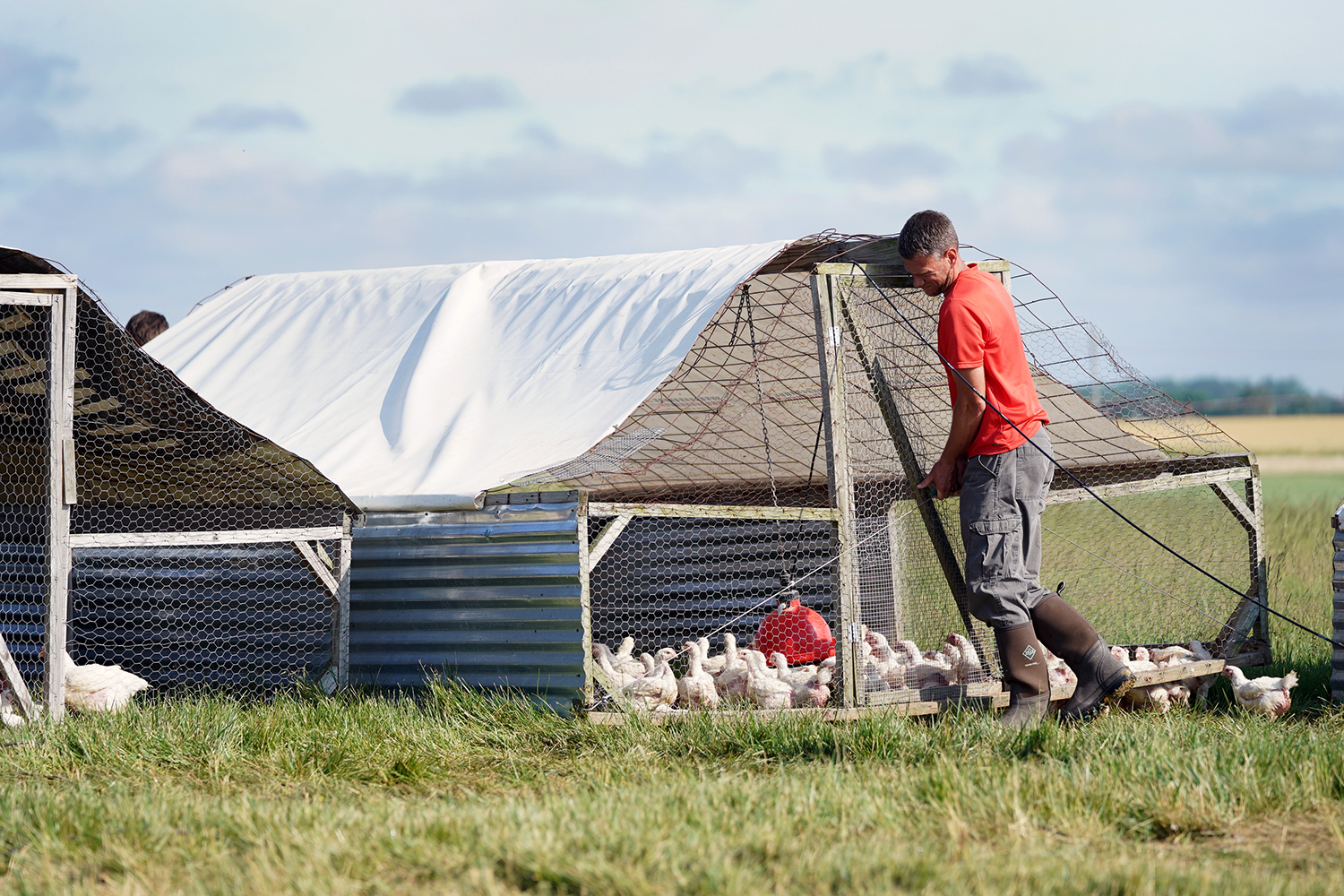 Membership
Thank you to all of our wonderful members! We are membership-based and couldn't do the work we do without you! Learn more about membership here.
If you're a member and would like to share your photos with us, email [email protected] for more details.
YOUR FUND AT WORK
Services provided by FTCLDF go beyond legal representation for members in court cases.
Educational and policy work also provide an avenue for FTCLDF to build grassroots activism to create the most favorable regulatory climate possible. In addition to advising on bill language, FTCLDF supports favorable legislation via action alerts and social media outreach.
You can protect access to real foods from small farms by becoming a member or donating today.